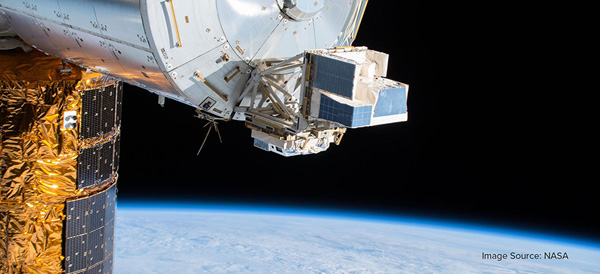 NASA's High Definition Earth Viewing (HDEV) payload was developed to enable long-term experimentation of commercial off-the-shelf cameras and video equipment in rigorous space environments. Mounted to the exterior of the International Space Station (ISS), HDEV captured continuous live HD footage of Earth that was streamed to multiple CDNs, reaching more than 318 million viewers over the course of five years on USTREAM alone.
Live image data was analysed by teams on the ground to evaluate performance of the camera sensors, aiming to reduce costs and risks by helping NASA select the most durable commercial cameras for long-term use on future missions.
Before using HDEV, the ISS was equipped with a combination of external SD and internal HD cameras that downlinked six independent video streams during signal connections. Installation of HDEV upgraded the ISS with four exterior HD cameras that were continuously and automatically operated without requiring onboard crew control. While previous space exploration programs had used costly, specialised camera systems, HDEV was designed with commercial equipment enclosed in an environment able to withstand rigorous radiation, temperature and antigravity conditions of space.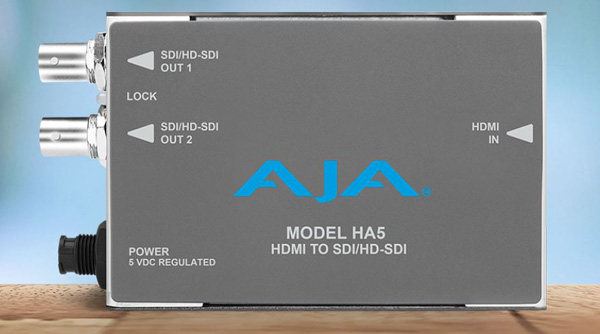 Using commercial video equipment helped NASA control costs and development time for the payload, and robotic transfer of HDEV from the launch vehicle to the exterior of the ISS made simple installation possible without crew interaction. During ISS orbit of the Earth – once every 90 minutes – HDEV cameras captured beautiful, singular views including sunrise or sunset every 45 minutes.
The HDEV payload consisted of four cameras from manufacturers Hitachi, Sony, Panasonic and Toshiba, which were housed in a pressurised enclosure. The cameras operated individually, one-at-a-time in a repeating cycle that could be overridden by ground controls as needed. Within the pressurized enclosure, the HDEV housed a range of robust video production equipment, including AJA's HA5 Mini-Converter for carrying out reliable HDMI to HD-SDI conversion in space.
During continuous camera operation, HDEV video was encoded as an H.264 stream and transmitted via Ethernet through the ISS for downlink to a ground segment in White Sands, New Mexico. Video data was sent to the Johnson Space Centre in Houston to generate a public real-time stream and archival footage when needed.
Live streams were available for the public to view online, and HDEV video was also used as supplemental footage for ISS updates on NASA TV. The HDEV experiment launched in 2014 and lasted over five years, demonstrating high performance of commercial cameras and video equipment, including AJA's HA5 Mini-Converters, and their durability to withstand rigorous space environments with zero downtime. www.aja.com