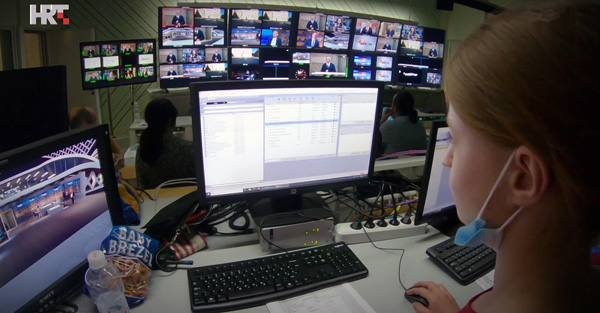 Vizrt is now making its broadcast graphics applications available in packages designed as specific workflows called Solution Suites, paid for via a monthly fee. This means customers no longer need to buy separate pieces of software and then figure out how to make them work for their particular goals.
Designing workflow packages brings all the necessary tools together, so that the customer only has to think about the end product and not the individual applications. The software will be Vizrt's job. Furthermore, the software that users are accessing will always be up to date and relevant.
Aware that their users work in organisations that generate their revenue from content, Vizrt believes that getting the right content to the right audience at the right time relies on flexible access to tools. Consequently, the Solutions Suites are built to allow customers to use their applications when and as much as needed, at a low capital outlay.
Graphics Tools Right Now
According to Vizrt, this approach will lead to faster turnaround time on projects as well – users can access tools now, without waiting through a planning period ahead of a major software investment. Instead of paying for a license to use a single application, users have flexibility, elasticity and more control over costs related to software. They will also have more opportunities to experiment in their workflows, and scale operations up and down.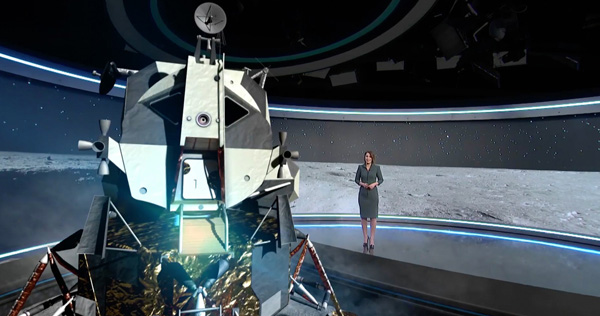 Vizrt Solution Suites are available in a recurring billing model in three versions – essential, premium and ultimate – aligned to business needs and priced accordingly. They can be used on premises, in a data centre or in a cloud.
"Through this approach, as a company Vizrt is aiming to be a content-centric, software-driven, IP-native innovator," said President of Vizrt Global Daniel Nergard. "This means an organisation can put together and start using a suite for an event, and then think about how they might continue using it elsewhere in the organisation or for other projects – or not. Users will only pay for the resources they use on a month-to-month or annual basis."
Vizrt Solutions Suites
There are five Suites, three alreadyavailable and two others due to follow in March 2021.
The Production Control Suite includes software for graphics, automation and live production that helps produce more content over time, when it is needed, through optimisation and efficient use of resources. The Live Production component aims to make use of any source for any output – IP-based, on-premises or in the cloud. Automation controls studio devices while operatives work from anywhere incurring less overhead. The real-time data-driven 3D Graphics component runs on a direct connection from design to template to on-air.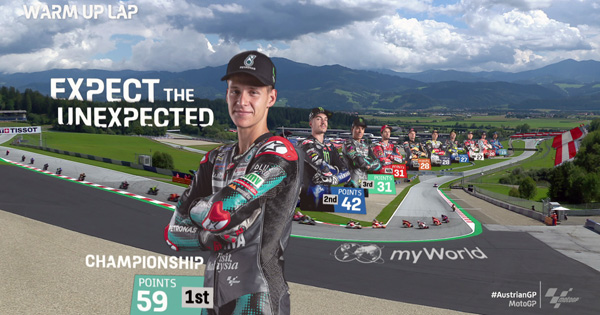 The eXtended Reality Suite is designed for news, sports and entertainment applications – for example, elections, magazine programmes or documentaries. The components add visual excitement by augmenting, improving, altering or replacing a physical location. XR Virtual Sets include options for indoor and outdoor applications. XR Venue contains augmented reality graphics to use inside venues, and the XR Playbook is for 3D sports analysis with telestration tools and data integration.
The Newsroom Suite is for journalists, especially those who need to produce a large volume of stories efficiently and use template-driven graphics. The Suite is compatible with most newsroom computer systems and has a complete software workflow that includes a browser-based UI for working remotely. Users can keep graphics data separated from video clips, linking assets with Meta-graphics at the last possible moment to make sure all graphics are up to date.
A Media Workflow Suite will soon be available that controls media asset management and workflow collaboration, the usage of assets and monetisation, especially cross-platform monetisation. Another upcoming Suite is Channel Branding, used to create a strong, consistent visual ID for a broadcaster, so that content is self-promotong and drives continuous viewership. Users can insert promos and branding graphics in real-time, protecting their brand and driving viewership.
Standardising on Vizrt
The new model makes it easier to standardise the facility's workflows, which is important for a business because it avoids complexity. Customers typically want to use the same products for different levels of production, but buying enough seats of some types of software has been hard to justify until now.
All packages will include NewTek's NDI standard for IP, and most will include Vizrt's compositor and renderer, VizEngine. An important component for content delivery today, NDI allows IP video to flow in real time directly between compatible software applications on existing networks.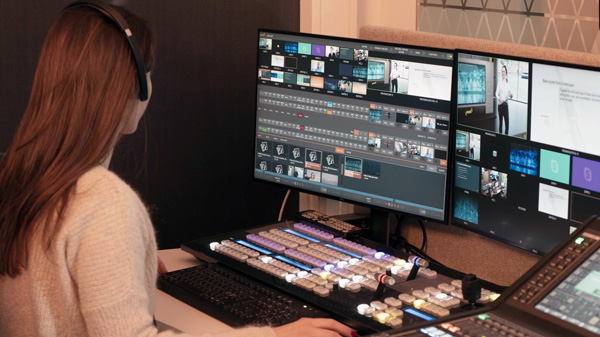 CEO Michael Hallén at Vizrt said, "First of all, Vizrt's customers have stories to tell and need to deliver them in an engaging way. Second, to do this, they also need to take advantage of new tools and methods that support leaner operations, because running dedicated studios and teams is now less feasible. Current examples are the cloud, remote production techniques and small scale mobile units – all of which lead to scalability, elasticity and the ability to serve all types of media outlet.
"Finally, making this combination of storytelling and techniques work as a business needs a solid return on investment, which is what Flexible Access was developed for. Broadcasters who have to serve a large variety of channels, also need to access a lot of tools in a flexible way that doesn't incur a large expense."
Backing up Vizrt's new Solution Suites is a Customer Success Team, organised to work through Vizrt's 24/7 support teams and global network of offices. Included as part of all suites at all levels, this team will help with onboarding and ongoing maintenance of the workflow packages. www.vizrt.com