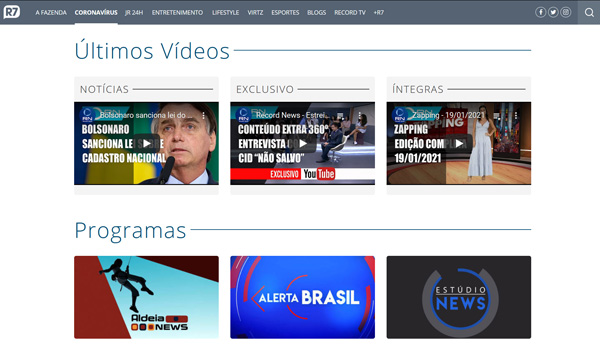 Broadcaster Grupo Record in Brazil operates a number of TV Record stations located across the country that cover local news and national Brazilian politics. A top-ranked broadcast group, the company has been modernising the stations over the last six years in order to deliver a more competitve viewer experience.
Grupo Record recently finished the news production and distribution upgrade at its TV Record Brasilia - TV Capital station, deploying the Dalet Galaxy five platform. TV Capital is the seventh Grupo Record station to redevelop its operation on Dalet Galaxy five. Grupo Record has been collaborating with Dalet since 2015, and this latest Dalet Galaxy five installation at TV Capital will serve as the central software platform for news story production and distribution in a unified environment.

The team at Grupo Record say that agile, open software like the applications on the Dalet Galaxy five platform are what they need to run their fast-paced media workflows efficiently and reliably. Engineering and technology supervisor Tomaso Papi, Grupo Record said that the working relationship the company has formed with Dalet also helps them maintain a platform that can cope with the changing broadcast environment and set a course for the future.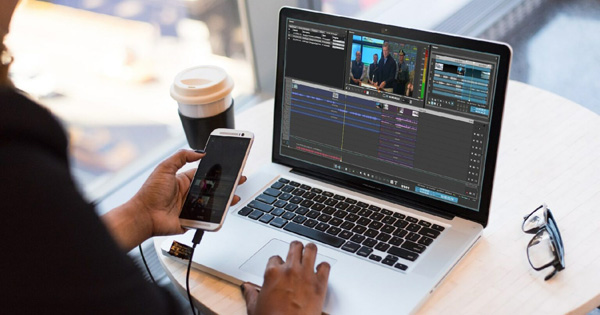 Dalet Galaxy five will be supporting 40 members of staff at Grupo Record, and integrate TV Capital's chosen hardware appliances for on-premises archiving and production storage. Dalet AmberFin has been installed for transcoding, to preserve the integrity and original quality of the video as it is delivered to the devices TV Capital audiences use to view content.
The Dalet Galaxy five MAM forms the group's central hub where their media assets are managed across the organization to support collaboration, configure workflows and automate tasks. Its editing tools handle workflows for sports, news, program preparation and archiving. For integration within existing environments, users have Dalet WebSpace for shot selection with a storyboarder for cut editing anywhere through its web-based UI.
Integrated Editing for Remote Workflows
Editors can work either with Galaxy five's own multimedia editor Dalet OneCut or with Adobe Premiere Pro, owing to an integration of the tools that allows the team to use a single workflow, with content sharing and metadata tracking across the facility.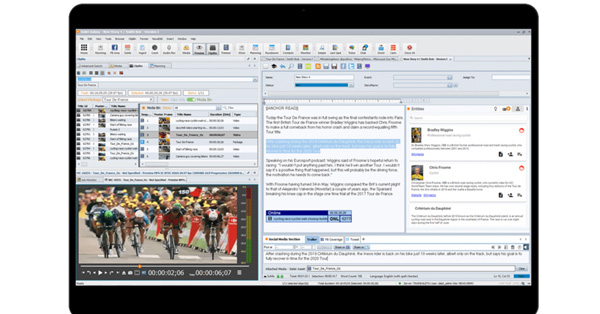 Dalet Galaxy five includes a NRCS.
Dalet One Cut has specific attributes as a multimedia editor with remote workflow support -- users can instantly share edits, EDLs and clip bins as well as contributions, supporting journalists in the field.
It also doesn't require a high level of expertise or training to produce broadcast-grade packages, and comes with editorial, radio and logging workspaces. Detailed logging is available to support metadata continuity -- for example, adding locators with customisable data models.
Where 3rd party NLE integration is essential for craft editing, editors can use Dalet Xtend to bring Adobe Premiere Pro and Avid MediaComposer into the workflow, with edit-while-record and proxy editing to speed up live-to-air operations. www.dalet.com