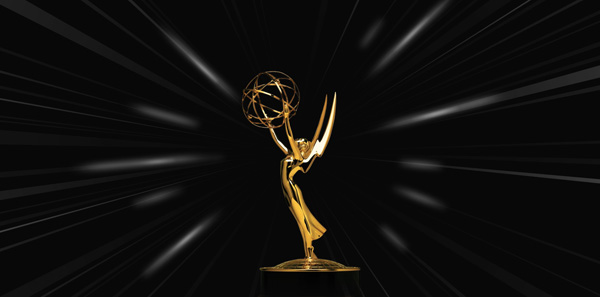 The Technology & Engineering Emmy Awards are awarded by the The National Academy of Television Arts & Sciences (NATAS) for the developments and/or standardisation involved in engineering technologies that either represent so extensive an improvement on existing methods or are so innovative that they have materially affected television. Awards are given in a large number of categories to many organisations – below are five companies recognised for innovation in video encoding, compression, optimisation and the use of AI and machine learning.
ATEME has received three Technology & Engineering Emmy awards for achievements in video compression that affect media delivery and distribution. ATEME develops systems across all aspects of pixel processing and has been recognised by NATAS in three categories.
In Development of Perceptual Metrics for Video Encoding Optimization, ATEME's Quality Index was recognised, a perceptual video quality metric which mimics the human visual system by using a database of over 10,000 assets, including those in UHD and HDR, with machine learning (ML) techniques.
In Artificial Intelligence Optimization for Video Compression, ATEME's Content Adaptive Encoding was acknowledged, a set of tools built on ML algorithms that allow users to reduce bitrate and optimise CDN delivery without significant impact on latency or density.
In Development of Massive Processing Optimized Compression Technologies, ATEME was awarded for efficient use of microservices in scalable clusters to distribute transcoding of multi-screen VOD assets.
Overall, the three Emmy Awards celebrate ATEME's achievements in optimal integration of all components that impact video quality of experience. CTO of ATEME Mickaël Raulet said, "We are honoured to see the work of our experts acknowledged in this way. On behalf of ATEME, I would like to thank the National Academy of Television Arts & Sciences for recognising ATEME's future-proof approach to the complex and critical task of video compression."
Harmonic has won two Technology and Engineering Emmy Awards, for its AI optimisation for real-time video compression and for pioneering the development of an event signalling and management API. Both innovations are deployed by major broadcasters, media companies and service providers around the world.
Harmonic's AI optimization for video streams live video channels at significantly lower bit rates, while delivering a very high quality of experience. Harmonic's partner Sky Italia was instrumental in fine-tuning Harmonic's offline AI learning system for the delivery of live events to millions of subscribers.
Harmonic's event signalling and management API enables content owners and distributors to dynamically customise their advertising and introduce greater flexibility for blackout control and creating local channel variants. The system has been deployed successfully for the distribution of live network affiliate streams to consumers via major streaming platforms.
"We are honoured by the Academy's recognition of the engineering creativity and outstanding technological achievements pioneered by the Harmonic team," said Patrick Harshman, CEO and president, Harmonic. "AI and dynamic event scheduling are revolutionising the video industry, enabling entirely new video experiences." This win reinforces the company's role in optimising video delivery, which has earned the company several Emmy Awards over the years.
Amazon Web Services (AWS) was recognised with two Technology and Engineering Emmy Awards for developments in video compression. These awards recognize the importance of optimising video compression to give viewers higher quality viewing with less bandwidth.
The first award, for Development of Massive Processing Optimized Compression Technologies, recognises innovations that optimise video quality and file sizes by using the elasticity of the AWS Cloud to bring ample computing resources to bear on each encoding job through parallelisation.
AWS' second Award, which is for AI/Optimization for Real-Time Video Compression, recognises AWS Elemental's content aware functionality called QVBR or Quality-Defined Variable Bitrate that relies on machine learning. QVBR uses more bits to encode scenes where humans are likely to notice the difference, like fast action sports. When content switches to more static content, like a commentator in a studio, QBVR reduces the amount of bits allocated for encoding.
In Pioneering Development of Event Signaling and Management API, the ESAM Standard (Event Signalling and Management) has earned an Award for several companies. MediaKind has been instrumental in developing a standard with a single protocol to communicate between a control system and various stream-handling devices, such as encoders, packagers, and stream switchers, to manipulate in-band signals. It enables automated, real-time and frame-accurate content switching across products from various vendors.
In AI/Optimization for Video Compression: Improving perceptual quality metrics and their application to real-time and non-real-time video compression, MediaKind was recognised for improving perceptual quality metrics to support various encoding processes, such as smart partitioning, Spatio-temporal adaptive quantization (STAQ), and machine learning-based upscaling. These metrics are instrumental in their application to content-aware real-time compression to achieve constant video quality and custom bitrate ladders.
Matt McConnell, CEO at MediaKind, said, "For NATAS to recognize MediaKind's efforts in two different categories is testament to the work our talented team is pioneering. These awards are the culmination of years of research and development to bring practical and innovative technologies to the market, revolutionizing the way the industry delivers television to billions of households around the world."
Bitmovin's contribution to the Development of Massive Processing Optimized Compression Technologies earned an Emmy Award for its use of machine-learning and optimisation techniques. Bitmovin develops actual perceptual quality metrics standards used to emulate the human perceptual system in order to maximize the efficiency of video encoding parameters. The metrics are being implemented with the Bitmovin Encoder product and its per-title encoding capabilities.
Bitmovin Encoder was created with segmented processing in mind which allows for massive parallel processing to accelerate encoding speeds across all available cloud infrastructure while maintaining high quality and minimising bitrate. Stefan Lederer, CEO and co-founder Bitmovin said, "Since we founded Bitmovin, our mission has been to help transform video consumption towards online streaming and in particular improve the industry's viewing experience. The Emmy award validates our efforts to optimise workflows and deliver the highest quality streaming video across all devices."
These awards and many others will be presented at the 72nd Annual Technology & Engineering Emmy Awards ceremony, set to take place in partnership with the National Association of Broadcasters (NAB) at the NAB Show on 10 October 2021.
www.emmys.com/academy