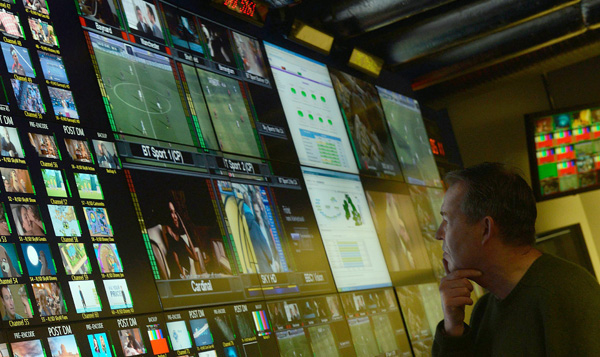 BT Media and Broadcast has upgraded its Facility Line service – a high-capacity, multi-format, live video exchange service that BT customers can use to share SD, HD and UHD/4K, rapidly and securely. London is one of the biggest media hubs in Europe, encompassing hundreds of production and post companies, video processing houses and advertising agencies. Via the digital switch infrastructure at BT Tower, FacilityLine Plus connects users directly with over 100 of the company's media partners and over 600 media production and distribution customers.
Video content is delivered directly to the BT Tower, and from there to almost every network in the world – specifically, to any other BT FacilityLine Plus customer, or UK or Global Media Network customer. BT's current goal is to transition towards SDN networking, automation and IP infrastructure, and doing this has required an upgrade to the control of the exchange.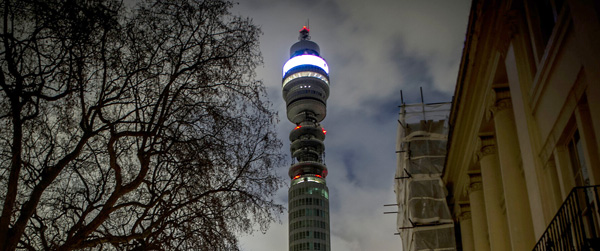 Orchestration and SDI Control
BT Media and Broadcast selected Nevion VideoIPath orchestration and SDN control software, owing to BT's positive experiences of implementing the software in other major deployments, including UK-wide contribution networks. In this project, VideoIPath controls two very large SDI switches, linked via tie-lines capable of bridging between multiple SDI routing platforms, and connecting around 1,500 sources with 2,000 destinations. Tie lines are important when older routing systems are mixed with newer systems because most of the connectivity is accomplished in this way.
All parties involved collaborated closely on the design and the project over about 2½ months, and delivered the system in time to go live in January 2021. Over the next twelve months, more than 250,000 bookings are anticipated to take place between the sources and destinations of the FacilityLine Community.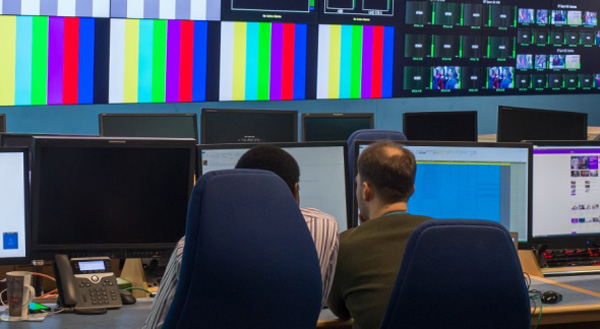 Faisal Mahomed, Director of Media and Broadcast, BT Wholesale said, "This new capability brings a significantly improved and user-friendly interface for our customers, simplifying the process of scheduling connections. In addition, the system also gives us the flexibility we need to develop integrated software-led and user-focused products. We're excited about the advantages we have seen so far and look forward to start using more of the features in VideoIPath."
Simplified Booking
Because VideoIPath is straightforward to operate, BT can use it to simplify the booking process and allow their customers to directly manage more of their own connections dynamically. For example, a production team can set up contribution links between locations on their own, either planning ahead or in response to events. The user selects the source and destination, and determines the profile in terms of compression, protection type and so on. VideoIPath manages the device routing itself – including networks, connecting locations, equipment and functionality – for video, audio and data.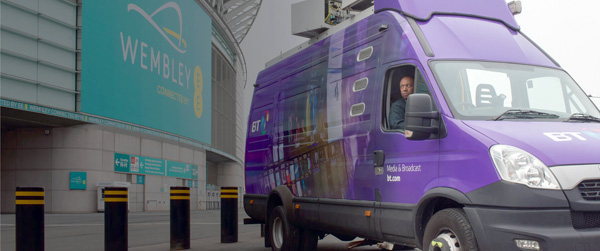 Nevion VideoIPath uses virtualisation of infrastructure to manage resources within the network, and virtualises functionality in order to reconfigure or change functions on software-defined media nodes. Meanwhile Nevion VideoIPath can collect and aggregate the monitoring data from all equipment across the media network, analysing it and outputting information about the status of the network and services
Because the migration also made it possible for BT to reduce their infrastructure, the company was able to lower its power consumption and work toward their carbon zero commitment. BT and its customers will receive VideoIPath's regular software upgrades, which will include new functions that will help them stay up to date over time. BT will also have options to move the infrastructure to IP should it want or need to. nevion.com/solutions