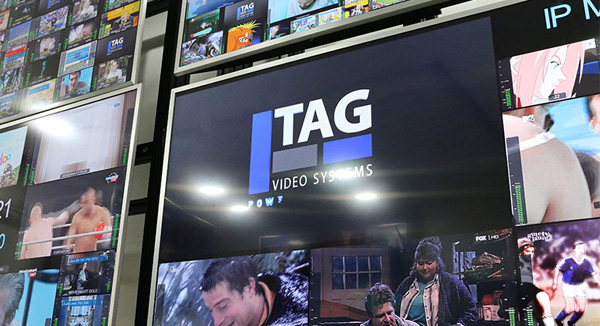 Japan Cablecast, a digital television broadcast distributor in Tokyo for cable stations, has automated its monitoring capabilities with an all-IP, pure software system running on COTS hardware. Working with TAG's Japanese partner DIGIcas, a broadcast and media systems integrator, Japan Cablecast implemented TAG's MCM-9000 software only UHD Multiviewer and monitoring system in its Network Operations Centre (NOC) to monitor 160 signals.
All the streams, including MPEG-TS and OTT, are monitored continuously and meanwhile, the system automatically logs and records errors and problems. Users can set up error reporting, and third party devices to take full control of the MCM-9000, through the software's detailed API.
The MCM-9000 receives large quantities of uncompressed sources and displays them on the same screen to help reduce the number of monitors and interface devices required. TAG's implementation of uncompressed UHD 2110-21 output results in high picture quality regardless of the multiple outputs that also feature data overlays that support real-time error detection and alerts.
"Until now, we had to convert IP streams to SDI for monitoring on a Multiviewer, which was a problem for us," said Chief Manager Nishizawa, responsible for evaluating and implementing new systems for Japan Cablecast. "The TAG system allows us to bypass the IP-to-SDI conversion process and monitor the original MPEG-TS and OTT signals for audio/video compliance, as well as all other stream parameters, making the monitoring more comprehensive and accurate while saving us time and increasing the efficiency of the staff.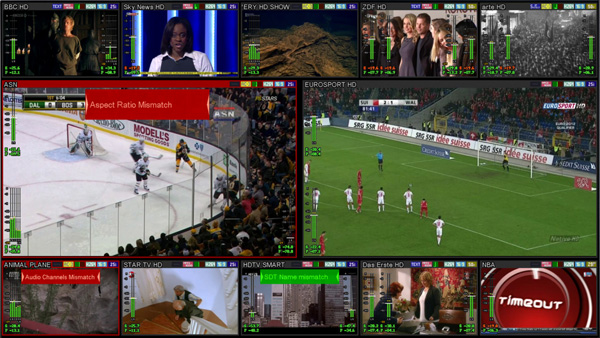 "Before we adopted TAG's software, we had to check all errors manually with operators physically watching the signals and using various extra test equipment. Now almost all errors are detected automatically. Also, because TAG is entirely IP-based, we can check the Multiviewer mosaic output from anywhere if we need to, which is a serious consideration these days, and a huge benefit. Output is available as an HLS stream for remote access to the mosaic.
"Costs were another factor in our decision to work with TAG. The initial cost was affordable and operating costs are extremely reasonable because it will only involve replacing a server every five to seven years."
According to Nishizawa, DIGIcas organised training for the Japan Cablecast team so they could manage the system settings independently, and use APIs to control and interact with third party systems. He said, "Owing to DIGIcas' product knowledge and maintenance service, and since the TAG system is all software based, we can update, upgrade, and install new features on our own, any time they become available." www.tagvs.com