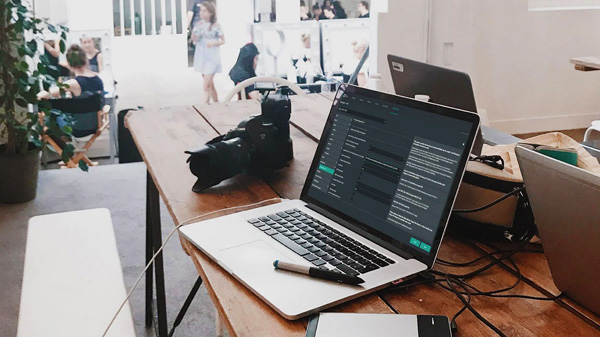 The Dalet AmberFin transcoding software and media conversions platform has several new upgrades, including better performance, a new browser interface and built-in audio normalisation support.
Built for studios, creatives, broadcasters and OTT providers, Dalet AmberFin has a scalable workflow engine for video, audio and subtitle processing that runs on-premises, in a Dalet-managed SaaS environment, or inside the user's virtual private cloud. Its standards conversions, archive packaging and colour conversions undergo continuous development and codec updates, and currently include Dolby Vision, HDR10 and ACES.
Its most recent upgrades aim to meet demands for high quality on more devices, and more flexible workflows.
"The rapid evolution of digital cinema and video has resulted in excellent images in 4K resolution with HDR and immersive audio that viewers appreciate and now expect," said Eric Carson, director, Dalet AmberFin Product Strategy. "At the same time, viewing screens, including smartphones, are capable of revealing image quality -- good and bad --- very precisely. Consequently, it is now essential that the film director's or TV producer's original image quality is preserved for all audiences to experience it as intended."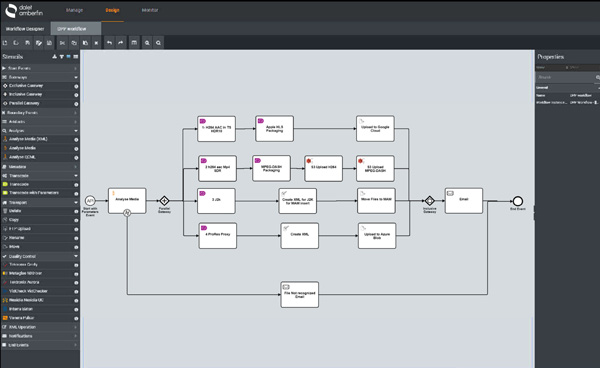 Dalet AmberFin now includes built-in support for audio normalisation from specialists Emotion Systems, which optimises audio output for global delivery to varied listening environments with loudness correction and local compliance capabilities.

For producers pushing for shorter time to market for high-quality conversions, Dalet says enhancements to the Dalet AmberFin transcoding engine result in a 30% average increase in throughput. Also, the new web-based conversion profile editor displays an updated interface for engineers managing day-to-day configuration.
All features of the Dalet AmberFin platform, including these changes in the new v11.9 release, are available both on-premises and in the Dalet AmberFin Cloud Transcoder Service. Dalet AmberFin customers can control their on-premises and cloud transcoding resources from the same workflow engine and API, and natively use the same conversion profiles and workflows for both fixed and elastic c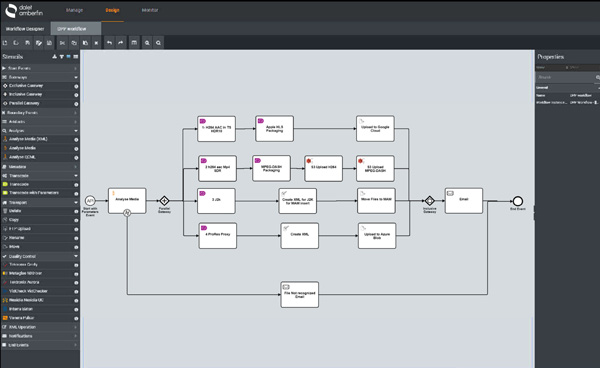 apacity without using a cloud port or service team.
When deployed with Dalet's content production, management and distribution systems, Dalet AmberFin works as a diverse transcoding and media orchestration platform, making sure that the right content is available at its highest quality, properly wrapped, as part of an automated, predictable process.
Eric said, "For many clients, media processing is only part of the equation. Since packaging for mass distribution is often a requirement, Dalet AmberFin combines with Dalet Flex multiplatform content supply chain and the Dalet Galaxy five MAM. The result is a transcoding and precision packaging system that meets global distribution encoding requirements." www.dalet.com