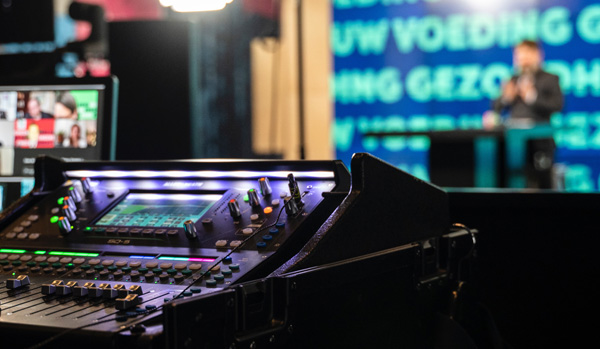 Photo: Paul Einerhand - Unsplash
The adoption of IP remote production, while greatly accelerated by the onset of the Covid-19 pandemic, had already started to completely change the economics and logistics involved in transmitting feeds across the globe by the time the first restrictions fell. As bandwidth available over high performance IP-based networks becomes more affordable, production companies are able to increase efficiency, needing less equipment and staff on-site, and making better use of resources in the central facilities.
According to Nevion's Chief Technologist Andy Rayner, in live coverage, timing is crucial. "For viewers, popular live events need to be shown in as close to real-time as possible to deliver the immediacy that makes them so compelling," he said. "This means keeping latency to an absolute minimum throughout the whole process, from lens to lens. But for producers, latency is also very important in the actual production workflows, as teams need to make decisions and communicate together remotely in real-time.
"Timing is also about ensuring that all video and audio signals are synchronised for production. In a traditional outside broadcast production, this is comparatively easy to assure, because local timing is used on-site and ready-produced composite feeds combining synchronised video and audio, for example via SMPTE ST 2022-6, are returned to the central location. With remote production though, timing needs to be reconciled between multiple, sometimes very distant, sites."
Video Compression and Latency
While lower bandwidth costs have allowed greater transmission capacity in remote production, the higher number of feeds and higher quality of the signals transmitted, such as 4K and HDR, mean that it is still necessary to apply video compression to limit bandwidth requirements and keep costs in check. Compression comes at the cost of latency, however.
Photo: Michal Franczak - Unsplash
Andy said, "Traditional codecs such as H.265 and H.264 introduce latency that is too great to be acceptable for live remote production. Even JPEG 2000 can create difficulties. However, a new candidate for video encoding, JPEG XS, is now gaining traction in remote production by enabling favourable compression capabilities with a latency of a tiny fraction of a frame so that optimum timing is maintained without compromising on video quality. An early example of deployment for was the esport final of the League of Legends in Paris, which was remote-produced by Riot Games 9,000km away from the event at its base in Los Angeles!"
Synchronisation of Signals
Signal synchronisation is an inherent part of live production, and a local timing reference is used and distributed by all equipment during an onsite project. IP remote production presents its own challenges because it involves multiple geographically diverse locations – namely, the venue and the central production location.
These locations need to be frequency-aligned through a GNSS (Global Navigation Satellite System) reference and also phase-aligned. Since phase is the relationship between the position of the amplitude crests and troughs of multiple signals with the same frequency, phase alignment enables transit delays to be compensated for via appropriate buffering in the IP media edge at the location of central production.
Unlike SDI and AES3, which only imply time relatively, SMPTE ST 2110 is able to define absolute time through the RTP timestamp being referenced to PTP. That is, sequence numbers increase by one for each RTP packet transmitted, but timestamps increase by the time a packet covers. Each essence therefore has a timestamp on the point of capture, so alignment can take place at any stage of the workflow with total certainty.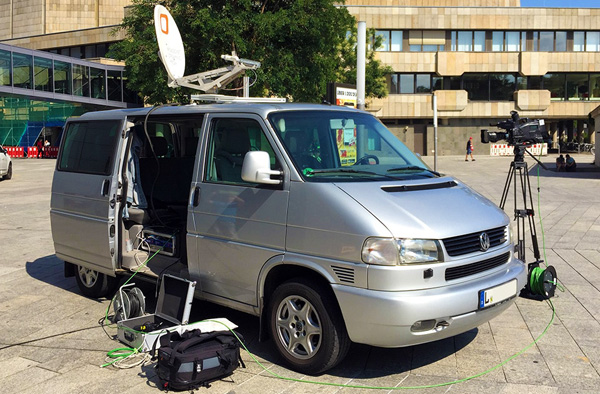 Production companies need to be aware that many pieces of equipment unfortunately do not maintain origination timing with RTP timestamps. "But, a recent revision of SMPTE ST 2110-10 may be about to change all that, as this encourages the practice of maintaining origination timing through the production chain, and it is hoped that more manufacturers will adopt this approach moving forward," Andy said.
Embracing Delay
A traditional approach to live production has been for the production team to handle signals in the same time-domain, with no noticeable delay between the capture by cameras, microphones and the production gallery. However, new techniques like augmented reality have shown that live production chains are able to deal with delays and different time domains for different elements.
"What this means for timing optimisation is that some production systems are now embracing delay as part of a trade-off to minimise transit bandwidth costs," said Andy. "By running the remote control room production in the central location on proxy images in a delayed time domain, the full-resolution processing can remain onsite. The time-offset vision and audio controls from the control room can then be applied retrospectively to buffered versions of the full resolution signals back at the origination site.
"Timing compensation can then account for transport and processing delays. This approach removes the need for all full-resolution flows to be transported from the site to the central facilities, resulting in bandwidth and cost savings."
Photo: Thisisengineering- Unsplash
Signal Timing in Operational Efficiency
By taking several factors into account, production companies are able to optimise all aspects of timing signals to increase operational efficiency in IP remote production, which is crucial for the specific demands of live events. Andy notes that, used appropriately, IP remote production can also serve as "a useful cog in a bigger distributed production wheel". Certainly, while lockdowns and social distancing measures remain in place in varying degrees across the globe, it presents a singular way to meet the ongoing need to produce.
"By moving toward distributed production, all resources such as studios, control rooms and data centres can be connected via IP networks and shared across locations," he said. "This concept not only brings cost savings but also enables the use of workflows that are unrestricted by geography, sharing resources and expertise.
"Organisations must, however, be aware that at the centre of a successful distributed production project is ensuring that timing issues are addressed effectively, in much the same way that it is integral for successful IP remote production." nevion.com