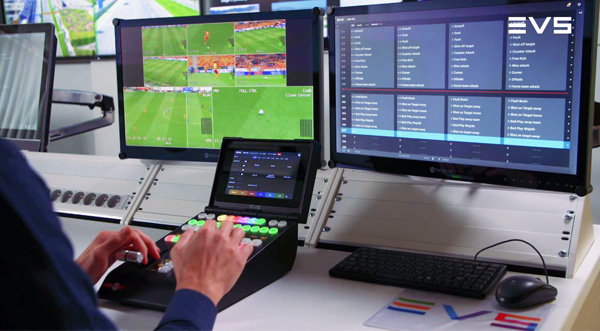 The host broadcaster of the global multi-sports events taking place in Asia in 2022 has engaged EVS to supply systems for the centralised ingest, management and distribution of its media content. EVS will also be responsible for associated media server infrastructure, built to give media operatives immediate access to thousands of hours of material.
Using these tools, the production crews located at the various venues and within a central international broadcast centre (IBC) will be geared up to create large quantities of timely content.
Video Distribution and Workflows
Worldwide rights holders at the event will work with material output from EVS' new LiveCeption Sports system, which includes the centralised video content distribution platform Media Hub. Through the platform's web-based interface, production teams will be able to browse, review, select media, delivering content from one location to another, and take advantage of the material in different ways.
For example, extra content can be created for supplementary channels, social media, streaming platforms and so on. From any location, the user views and can do preliminary edits on proxy media before accessing the high-resolution version.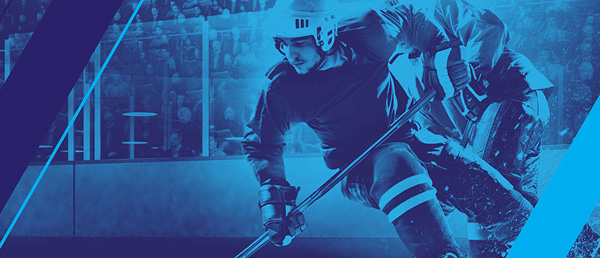 All workflow management and reporting will be handled through EVS' VIA Flow, a central workflow engine, used to exchange content between the IBC and multiple venues as well as monitor the flow of media throughout the EVS system. Flows are visualised, from ingest to archive, to help editorial teams keep track of their work and customise collaborative workflows.
LiveCeption Signature
Many of the facilities providers contracted to cover the multiple sports will be using EVS' LiveCeption Signature. Signature is a workflow that uses five EVS products, based on the LSM-VIA IP replay and highlights system working with XT-VIA servers on a shared IP network. Users access multi-angle content from any of the servers located on the network for remote collaborative operations.
Through a connected workstation, users can either integrate pre-produced content of any format into the live workflow, or transfer any material produced and recorded during the live match to archive or post-production. These actions are triggered through the LSM-VIA remote in a one-step process.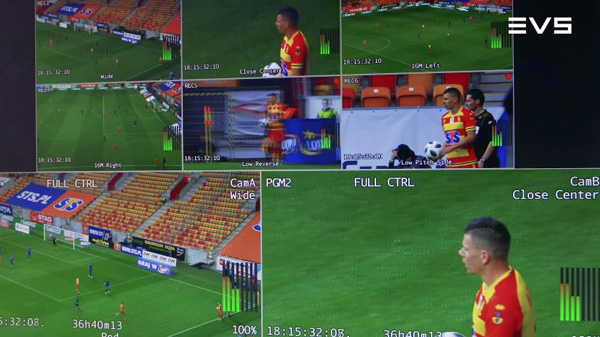 The system has a fast network that supplies the necessary bandwidth and speed for sharing high-resolution formats and super-slow-motion content, and gives operators quicker access to more content. To avoid complexity caused by IP, the network handles discovery and IP address assignments automatically. The system is also software-defined in order to integrate with a wide enough range of cameras, telestration systems and switchers and to scale adequately to meet varied production requirements.
Other components of Signature are the XHub-VIA switch that interconnects all the XT-VIA servers on the high-speed media sharing network and the LSM-VIA viewer, giving a graphical view on all content sources on the network and allowing you to create and adapt highlights on the fly. XFile3 software handles the transcoding for direct file media exchange with pre or post production and media management tools.
Haivision Makito X Integration
A newer part of LiveCeption Signature is a combined system EVS has developed with Haivision supporting remote workflows for replay system operators for live sports broadcasting. EVS is using Haivision's Makito X Series of real-time video encoders and decoders to generate low latency, encoded IP video streams from its XT-VIA live production servers in venues to remote LSM-VIA replay controllers, over a managed network or the public internet.

This new integration allows extended video monitoring across long distances, even when working at resolutions up to 4K/UHD, and uses the SRT (Secure Reliable Transport) network protocol, chosen for its ability to maintain original quality, full frame rate video and deliver to EVS remote replay operators with ultra-low latency.
Operators can watch their video assets while using the LSM-VIA as if they are working in the same location as the XT-VIA servers, overcoming problems due to working across a distant network connection. "In order to create replays and highlights quickly, replay operators rely on instant visual responses from the LSM-VIA replay user interface," said Nicolas Bourdon, Chief Marketing Officer, EVS. "When the replay operator cannot be on-site, the Haivision device completes the EVS replay environment by improving interaction, even over public internet connections." www.evs.com