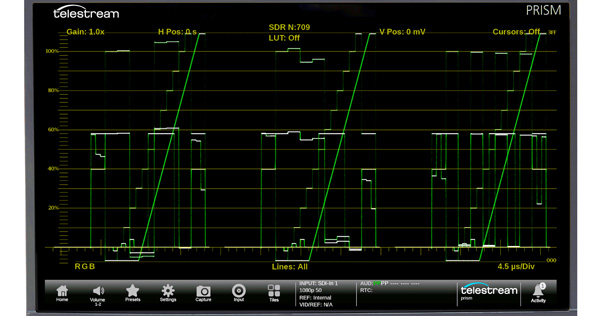 Telestream's new Cloud Transform is a cloud-native media processing and transcoding service based on Telestream's own transcoding and workflow developments. Running on APIs, Cloud Transform is cloud agnostic to function on users' cloud provider of choice.
Tim MacGregor, Senior Director, Head of Strategy and Product Development at Telestream Cloud said, "Transform's media processing can continue adapting as standards and tools evolve, while organisations develop their own workflow orchestration systems at the same time."
Media Processing Pipeline Developers
Development teams writing their own code for media processing pipelines can access Telestream's transcoding and media processing with no start-up costs and pay-as-you-go billing. The Cloud Transform software has been field tested in demanding broadcast use cases, and shown to be an efficient way to process video content through a cloud-native API to define interactions between software applications or hardware-software combinations. Users can choose the level of performance and scalability to suit their purposes from various cloud providers.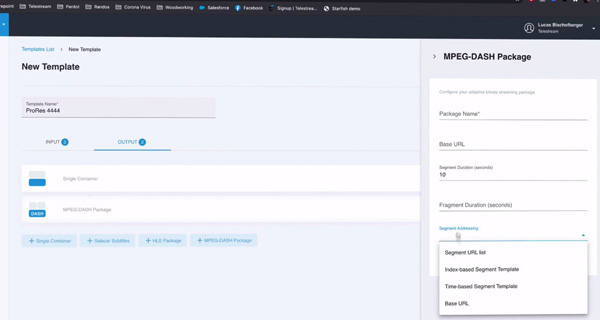 "As more companies seek to adopt the cloud for cost and efficiency reasons, many are realising that their particular requirements prevent a one size fits all approach," said Tim. "These organisations need a service that can be started within a few minutes, with an API that allows automation with their existing systems."
Cloud-Native
Telestream Cloud Transform was made for companies that require cloud-native support, but don't need a workflow designer to help them build workflows, which they would have from Vantage and Vantage Cloud Port. With extensive format support, colour space conversion and wide colour gamut support, plus captions/subtitles conversion, Telestream Cloud Transform is a customisable, code-driven media processing and transcoding engine for developers built specifically for cloud-native workflows.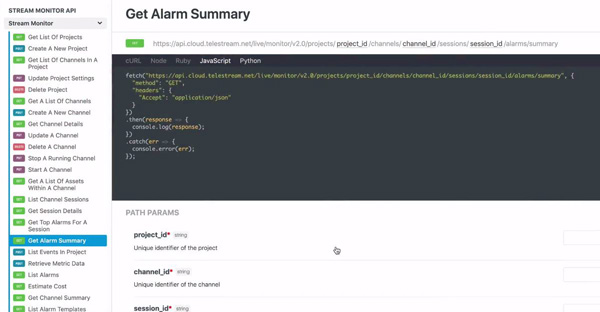 Telestream Cloud Transform supports a wider variety of codecs and formats than most cloud providers – including AVCI, AVC Ultra, DNxHD, DNxHR, IMX, J2K, XAVC, XDCAM, ProRes 422/444 and others. With the straightforward API, users can expect to start transcodes in less than 30 minutes, using the service to avoid under or over-provisioning on their preferred cloud provider without vendor lock-in.
Software-defined Waveform Monitors
The Telestream PRISM waveform monitors now include six new models with more affordable prices and built in smaller sizes to fit into live production environments. With these new instruments, the PRISM software-defined monitoring instruments can cover use cases from operational SDI monitoring to engineering-grade IP analysis, with a common user interface developed for all of them.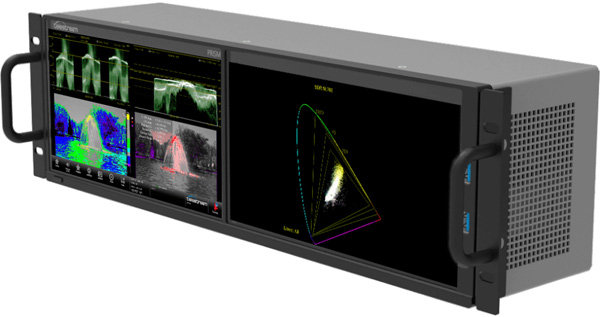 PRISM MPD Series
The new PRISM devices are designed to support both local and remote production projects in formats up to 8K HDR. As software-defined instruments, users can purchase a base model and add features as they are required by purchasing a software license. Changing hardware or returning it to a manufacturer are unnecessary, avoiding downtime.
Using the noVNC open source VNC client, remote production is supported, including remote viewing of the PRISM display screen with all features. When used with Telestream's IQ Inspect 2110 probe application, users can carry out detailed monitoring and analysis of ST2110 IP video across an entire network. When Inspect 2110 flags an area of concern, any of the streams can be launched in PRISM for deep ST 2110 video waveform, audio, data and PTP timing analysis to quickly find and fix faults.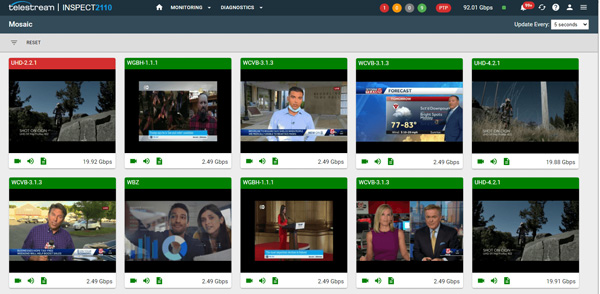 IQ Inspect 2110 probe application
HDR Tools
The new PRISM models measure only 5in deep but have the same capabilities as the existing devices – 4K/8K HDR/Wide Color Gamut, four inputs, Dolby Audio, 10/25G-IP and 12G-SDI. The set of HDR tools include the Tektronix STOP waveform, user-defined False Color and Light Meter. The CIE charts have input configurations for transfer functions and colour space conversion to measure and adjust HDR and WCG.
The STOP waveform shows a camera log scale with graticule limits at 90% reflectance white and 18% grey, displaying the camera's dynamic range from shadows to highlights. These levels need to be referenced accurately for each transfer function (OETF) used in HDR acquisition.
Using the STOP Display application, operators can adjust camera exposure consistently without knowing the camera OETF. The STOP Display reverses the OETF to convert the video signal from the camera to linear scene light using an internal integrated LUT, and then represents the light level as a log2 waveform, showing more than 16 stops of range in one display.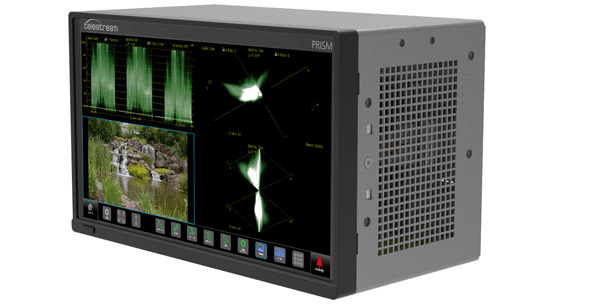 PRISM MPS Series
Adaptable Instruments
PRISM has options to align the interface to the task and role of the user, and some of the largest integrated monitoring screens available, with touch or keyboard/mouse operation. Its flexibility makes it useful across the facility, in remote production environments and for both engineering and production applications.
MPS-100, 200 and 300 are single screen half-rack instruments, and MPD-100, 200 and 300 are dual screen full-rack units. Both series have a depth of only 5 inches. The PRISM platform starts at a low price for basic requirements and then scales out to more functionality through software upgrades. No price penalty is applied for upgrading to HDR, 4K or 8K after the initial purchase. www.telestream.net