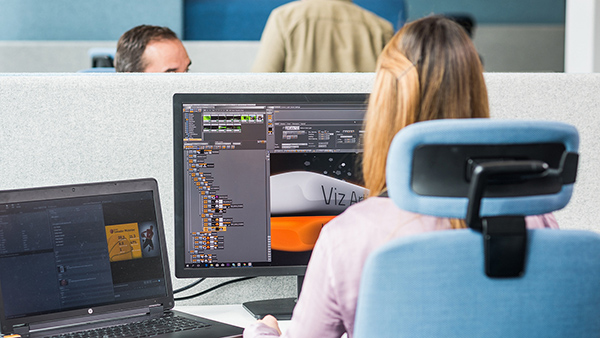 Vizrt has announced the free edition of Viz Artist 4.2 alongside a new Viz Artist in Residence program, initiating a search for top broadcast graphics talent skilled in Viz Artist designer.
Vizrt's Viz Artist 4.2 software system for graphics is used at media organisations including CNN, CBS, NBC, Fox, Sky UK, Al Jazeera, ZDF, Media Corp and others. Within these Vizrt broadcast workflows, using Viz Artist is a critical skill. Used with Viz Engine, Viz Artist 4.2 creates photorealistic, data-driven real-time graphics to the organisation's wider live broadcast system. All scenes created with the free version of Viz Artist 4.2 are also compatible with the commercial versions that are available with Viz Engine.
Viz Artist creates elements ranging from basic lower third titles and simple design packages up to photorealistic virtual sets and augmented reality objects for various media production environments. The one application can be used for data harvesting, data visualization, motion design, branding and has a complete 3D graphics toolset.
Viz Artist integrates directly with other Vizrt graphics software, available through Flexible Access plans that the company has announced recently.
Viz Artist in Residence Program
In conjunction with the availability of the free edition of Viz Artist is the inaugural Viz Artist in Residence program, and industry-wide search for talented broadcast graphics artists skilled in software-defined visual storytelling.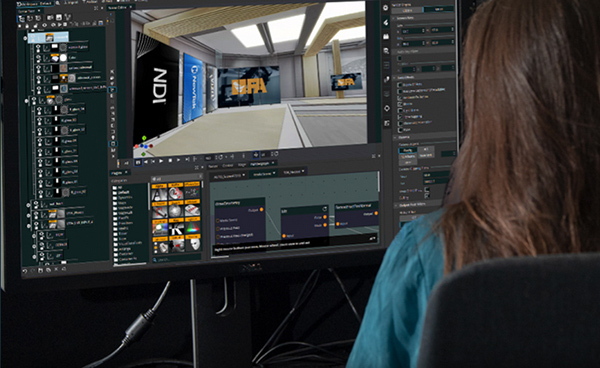 The winner of the Viz Artist In Residence program will have opportunities and support to help further develop his or her talents, skills and career. The winner will impress Vizrt's judging panel with their understanding of scene architecture, creative flair, storytelling craft, use of data integration and workflow experience.
Entrants will be chosen from resumes and portfolio samples by a panel of experts from major broadcasters. Finalists will then be asked to create a data-driven virtual set scene that takes advantage of the features of Viz Artist. The winner will be offered a 12 month Viz Artist residency, a six-figure USD pay prize, mentoring, coaching and support and more. Four runners up will receive USD $15,000 Vizrt Flexible Access credits and other prizes.
For details, competition terms and conditions regarding the Viz Artist in Residency program, please click here. Closing date for entries is 12 May 2021. A VizrTV episode featuring the finalists for the Viz Artist in Residence program is coming on 30 June 2021. www.vizrt.com