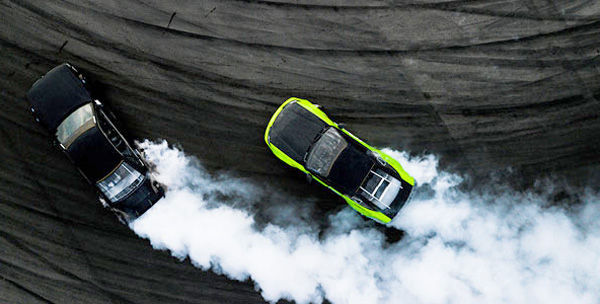 Slow-motion shots created from in-car cameras at Daytona 500 showed the drivers' skill and steepness of banking.
EVS XtraMotion is an on-demand cloud-based service that uses artificial intelligence (AI) to transform all video content, shot at any frame rate, into super slow-motion replays.
XtraMotion has been developed with new capabilities that broadcasters can use to enhance the viewing experience of the video they capture with super slow-motion in an efficient, cost-effective way. While native super slow-motion sources – those sources that have been captured at 120fps or more – make excellent material for storytelling, it may not be practical to set up in every environment. For example, most point-of-view cameras are not capable of producing super slow-motion video.
Also, the kit and procedures needed for super slow-motion capture add considerably to infrastructure costs. Productions therefore need to carefully select which of the cameras, if any, will be captured at high frame rates. Christophe Messa, Product Manager at EVS, said, "The main driver behind XtraMotion is very simple – to generate great-looking super slow-motion pictures with very short time to air and starightforward operations."
Angles On Demand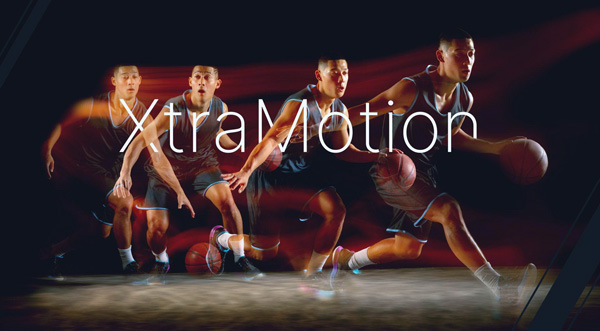 Productions can apply super slow-motion to almost every camera angle they shoot using XtraMotion, because the higher frame rate is created on demand, in post production, rather than natively. Relying on machine learning algorithms developed by the EVS' team, the process works for any production format from 1080i to UHD/HDR – and any original framerate, transforming a 60fps shoot into very smooth 180fps video as well as native 180fps into 540fps video. It also works on post and archived content.
XtraMotion was first evaluated by FOX Sports at Super Bowl LIV last year (2020), to convert standard frame rate clips from specialty cameras into high frame rate footage. It has since been used on other productions including MLB's World Series in Arlington, Texas in November 2020, and on a more regular basis for live coverage of the NFL, NCAA College Basketball and NASCAR. This trial period has been favourable, ending with the official launch of XtraMotion and FOX Sports' announcement that the service has now become a regular feature of its productions.
Applications beyond replays and highlights include openers and closers, as well as on archived content to increase its value. LSM-VIA operators can trigger the XtraMotion process on a selected clip by touching one button for playback seconds after.
Need for Storytelling
"EVS' XtraMotion has continued to show a lot of potential since the first tests were conducted during last year's Super Bowl, so it seems appropriate to use it on more of our productions moving forward," said Mike Davies, SVP, Field and Technical Management and Operations, Fox Sports. "FOX Sports is keenly aware of the need for engaging storytelling. Applying the XtraMotion effect to our growing number of specialty cameras really helps us give to our productions extra impact."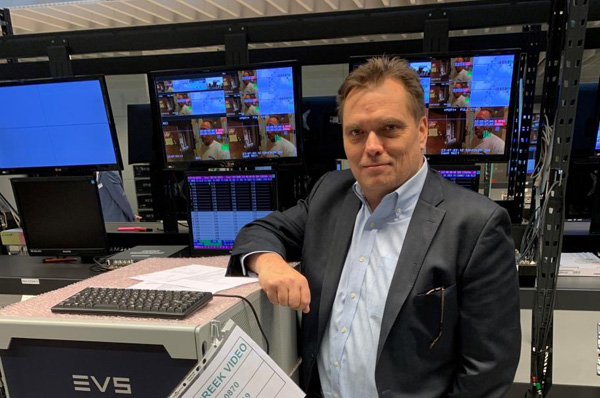 Mike Davies at Fox Sports, SVP Field and Technical Management and Operations
Christophe said, "Because FOX Sports believed in XtraMotion from the beginning, we have used each of our interactions with their team during live events to improve our system. We are now pleased to see them deploy it on a regular basis."
Kevin Callahan, Director of Technical Operations, Fox Sports commented, "The super slow-motion shots created from the in-car cameras at Daytona 500 this year help viewers truly appreciate how good the drivers are and gave a real feeling of how steep the banking really is! The fact that XtraMotion is a cloud-based service means we can deploy it whenever and wherever we want, and easily scale it to the capacity we need on each of our productions." www.EVS.com