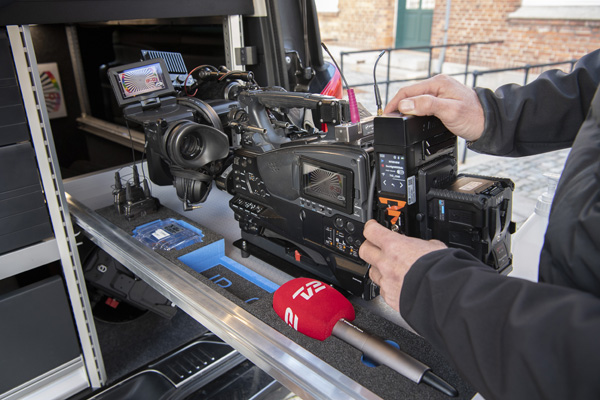 TV2, Denmark's national TV station, has equipped its new series of satellite news gathering (SNG) and IP vans to specialise in mobile live multicamera coverage and remote production.
TV2's live teams intend to be ready at any time to deliver news coverage to viewers quickly, and prepared to produce well-developed, immersive live stories. With these new vans, TV2 reporters now have the necessary tools within a smart set-up.
"The new vans enable us to produce more, exclusive live content for the same cost, at high-quality. Our journalists and camera operators can move to locations as necessary, and operate all of the equipment with ease," said Jens Christoffersen, technical solution architect at TV2. Improving mobility, the vans are now equipped with AVIWEST PRO3 Series bonded cellular transmitters, HE4000 UHD/multi-HD video encoders, QUAD CellLink antennas and other devices.
Station Transition
Those devices were chosen to help the station transition from Ku-band satellite to a full IP-based production workflow, which is expected to reduce its operational costs and improve video production quality and efficiency. "Remote areas become more accessible to us when we use the AVIWEST gear," Jens said. "The equipment is also more modular, compact and lightweight than what we were using previously, and we have the special ability to support news helicopter feeds if necessary."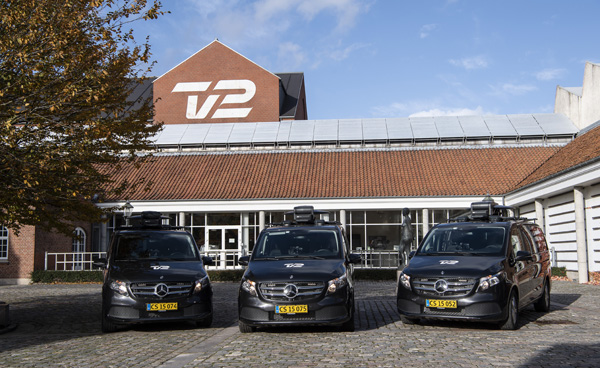 Deploying the AVIWEST StreamHub transceiver platform, TV2 can simultaneously stream to multiple destinations, such as web, OTT and TV. Due to its universal nature, StreamHub supports a variety of streaming protocols, such as RTMP, RTSP/RTP, HLS and TS/IP, and can distribute video content widely over the public internet and nearly any IP networks, including 3G, 4G and 5G.
The platform combines the functions of a video recorder with a software encoder, and is an efficient way to adapt video formats and resolutions to match the desired output. The StreamHub application automatically assimilates metadata for fast content identification, and to make it easier to integrate with TV2's production workflow.
Safe Streams
StreamHub uses the AVIWEST SST (Safe Streams Transport) protocol, which combines multiple algorithms, including FEC, ARQ and VBR rate control, to preserve the viewing quality. SST incorporates IP bonding techniques, precision timing over bonded cellular and the public internet, and adaptive bitrate encoding.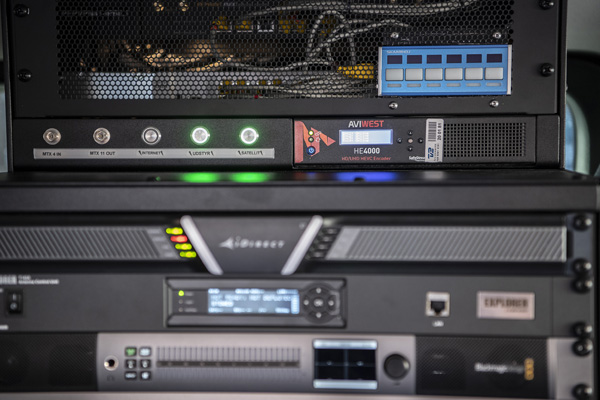 Dropped packets are saved during live transmission due to multiple layers of built-in redundancy, and automatically recovered through forward error correction (FEC). If errors are too long or too deep, automatic retransmission begins, requesting the missing packets. Together, all of these elements enhance reliability across IP-based networks.
Multi-camera, Multi-platform
Deploying AVIWEST HE4000 encoders, which use 10-bit 4:2:2 HEVC video compression, and camera-mounted PRO380 bonded cellular transmitters, TV2 can produce multi-camera live stories and perform multi-platform contribution remotely with up to five concurrent video streams. The camera control is managed through the CyanView RCP multi-camera control panel, which is fully integrated with AVIWEST's hardware.
TV2 is also able to stream live, on-the-road duplex interviews, in which the connected devices can communicate with each other in both directions, while simultaneously capturing live drone footage. Meanwhile all equipment set up within an SNG and IP van can be monitored in detail by TV2's technical team. www.aviwest.com