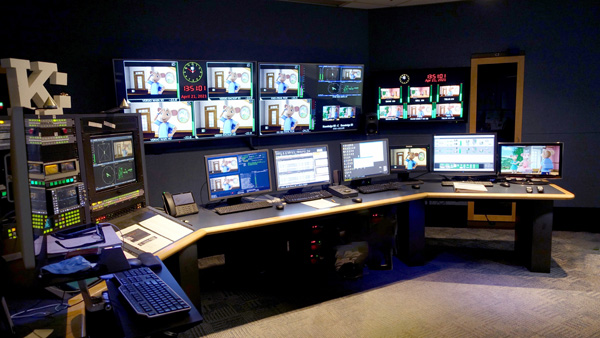 Public educational broadcaster Knowledge Network near Vancouver, Canada, broadcasts and streams local and international content 24/7, and is publicly funded and commercial-free. It delivers a combination of documentaries, arts and culture, prime-time dramas and children's programming watched by more than a million viewers each week.
Software-based Channel Creation
When their existing automation system reached end of life, Knowledge Network used the opportunity to update its playout operations. They now have a flexible, software-based channel creation system based on Imagine Communications' Versio integrated playout platform and ADC automation. The system meets the requirements of their current workflow and should also make it easier to add new functionality as their business evolves.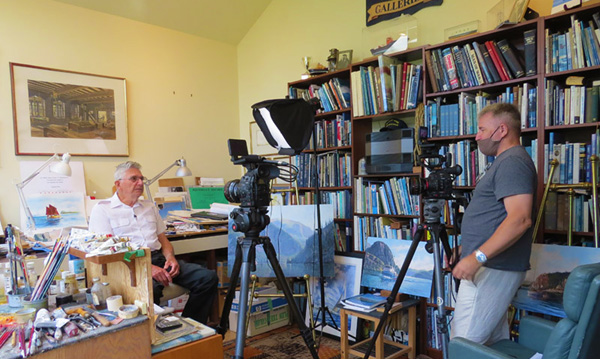 Knowledge Network surveyed the market and ran proof-of-concept trials for three systems before choosing Versio, which functions as an integrated playout platform that can be deployed on-premises, in the cloud or in a hybrid environment. By using it to implement new software-based playout tools, Knowledge Network was able to limit the hardware in their system to nine pieces, replacing the 22 devices they depended on before. The expense was much lower than the cost of the previous build as well.
"As well as a replacement, we were looking for a system with a plan for continued development and a responsive support network," said Oliver Eichel, director of broadcast technology and IT at Knowledge Network. "Imagine's experience in broadcast workflows and the continuous development of their products, including special features that we requested, made us feel more confident about making this transition. The Imagine team's support through the implementation process was also very reliable, from planning to commissioning, to going live."
Integrating Workflows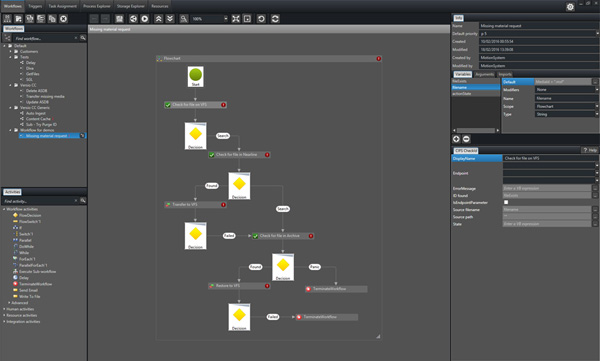 Nexio Motion asset management software
Working on the installation with Imagine's channel partner, Applied Electronics, an important factor in the choice of Imagine – or any other system, in fact – was the ability to integrate Versio and ADC with existing and new equipment they wanted to implement, including Knowledge Network's BroadView traffic software. The ADC system's ability to integrate with a very wide range of devices and business systems helps keep their workflows operating smoothly and without interruption.
"Moving to an integrated playout architecture means we can handle complex workflows with fewer manual interventions," Oliver said. "For example, we typically have to invest extra hours and manpower to transition during bi-annual time changes. But with the Imagine infrastructure, we could automate this year's move to Daylight Savings Time across the system."
Interstitial Programming
Because Knowledge Network uses interstitial programming such as promos and snipes to fill the gaps between most shows, dynamic graphics capabilities were another key consideration for the new playout system. Versio Graphics has web-based tools to embed complex instructions into a graphics file. In this way, the operators can use dynamic branding to maintain the network's strong identity without engaging specialist staff and software.

The new system needed to be fully redundant and incorporate local storage for up to seven days of programming content, graphics creation and channel branding. Oliver's team sets up Imagine Nexio Motion asset management software to make sure the correct content is loaded onto the Versio instances in time for scheduled playout. This application creates automated processes that move media between Imagine products, storage and third-party systems, triggering further workflows as necessary.
As one of only two English language provincial broadcast networks in Canada, Knowledge Network is delivered by satellite and direct connect fibre to British Columbia cable systems as a core service. It is also available in Canada for free via apps designed for iOS, Android, Apple TV, Roku and Samsung, and video on demand via its knowledge.ca website. www.imaginecommunications.com