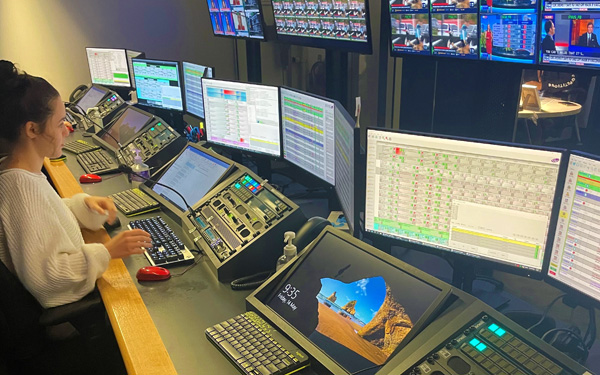 RTS comms in use in MediaHub's MCR
MediaHub Australia has used a well-established RTS CRONUS intercom system with Trunk Master capabilities for some time to interconnect talkback services across multiple sites and clients to MediaHub. CRONUS is built on Voice Over Network (RVON), RTS' proprietary VoIP codec for their intercom systems.
Before the COVID 19 pandemic started, MediaHub had been looking for replacements for the RTS CRONUS with their original supplier, Magna Systems. To make the migration of on-air comms smoother, they chose another product from the same company – RTS Odin, which is an updated IP-based system. This replacement was scheduled for 2020-21, but had to be accelerated due to COVID.
Remote Working Plan with RTS VLINK
When restrictions fell, MediaHub moved into its remote working plan, which involved making various facilities available to staff at home in order to keep their operations going. Talkback was a necessary component due to the large volumes of live channels the operations team works with.
MediaHub, with the help of Magna and RTS, assessed the capabilities of the RTS VLINK software to set up secure remote comms over internet links. VLINK worked well in terms of security and keeping latency to a minimum. MediaHub operators were then supplied with tablets to use as soft panels that used VOIP over VPN links to access the MediaHub talkback system from their at-home press desks. Due to the responsiveness of the VLINK system, clients were not able to discern that staff were in-fact working remotely.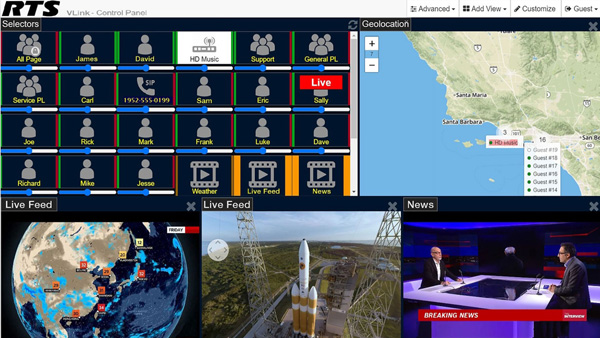 RTS VLink software
The use of VLINK also made it necessary to replace CRONUS with ODIN sooner rather than later. ODIN's DANTe and OMNEO interfaces were now required to interface the VLINK remote communications features into the main matrix. Furthermore, being able to change ports from OMNEO to RVON to analogue will make the upgrade path easier for peripheral devices, key panels, hybrids and third-party systems.
Preventing Interruptions
MediaHub Executive Head of Technology Simon Scott said, "We planned both a live refresh of the existing platform, and adoption of new functionality to support business and operations team during the initial stages of the COVID lockdown. The new connectivity options within ODIN meant we could prevent any interruptions for clients during the transition. Our operations team moved to remote operations that replicated a traditional environment, with secure comms supporting them."
The ODIN Digital Intercom is a scalable intercom system in a 1RU package. As MediaHub's capacity evolves, a single ODIN can grow from 16 ports to a maximum of 128 ports. Up to eight ODIN units can be interconnected via an optical Inter-Frame Link creating a single matrix with up to 1024 ports. The total number of licensed ports may be allocated as required to any port hardware type supported by the unit.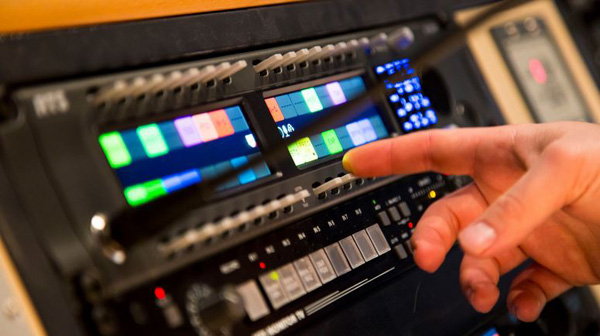 Multi-format with Room to Expand
ODIN is also a multi format system – Analogue, RVON, IP, OMNEO, DANTe, AES67, SMPTE2110 – through its ability to allow OMNEO connections from VLINK to pass into the legacy systems using RVON trunks and to present these as a consistent interface to operations.
MediaHub purchased a five-frame ODIN system that covers their current requirements with room for future expansion. It is the core of their comms network, enabling remote operations to be deployed quickly and efficiently without impacting MediaHub clients or operations teams.
Simon said, "Talkback comms are critical for live switching environments to allow for accurate timing of events. MediaHub's presentation operations rely heavily on live content, of course, and having reliable, low-latency comms is essential for clean switching between pieces of content. With that in mind, when comparing the ODIN to other comms systems in the market, the performance of the system and simplicity of its configuration stood out." www.magnasys.tv