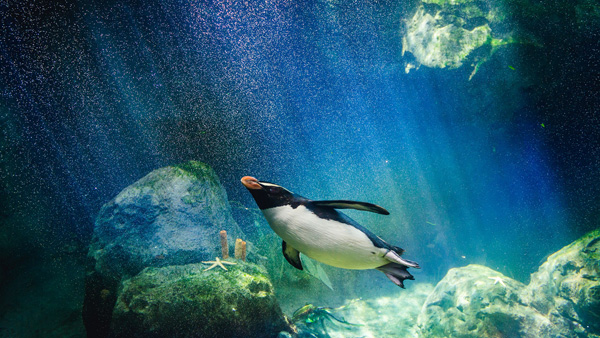 Interra Systems VEGA Vista is a new software-based command line interface for quality assurance of transport streams. Running VEGA Vista software on-premises or in the cloud, broadcasters and video equipment providers can verify MPEG-2 transport streams against the MPEG standard at various points in the workflow for compressed video quality, compliance and interoperability. The analyser is capable of checking for buffer underflow or overflow conditions as well, which can cause transmission issues, speeding up content validation tasks and making workflows more efficient.
"The volume of content that broadcasters and video equipment providers are handling is increasing tremendously, making efficient video analysis essential," said Anupama Anantharaman, vice president of product management at Interra Systems. "VEGA Vista keeps in mind upcoming analysis requirements. Apart from supplying a complete set of checks and analysis features to help media companies assure MPEG-2 compliance, the software can be deployed as a Docker-based application and fit into an automated workflow, making it an indispensable tool for quality assurance of MPEG streams."
Interra Systems' VEGA Vista software supports several different applications, including MPEG-2 transport stream validation, buffer analysis, system interoperability assurance, debugging and troubleshooting, and encoder compliance. VEGA Vista can be installed on and shared across Linux, Windows and Mac operating systems in use in an organisation to allow rapid scalability through software license upgrades. The application can also be invoked through a script, which means it can be used in various file-based workflows.

Using VEGA Vista software, broadcasters and video equipment providers can extract elementary streams through the command line and perform comprehensive analysis on high-level video stream data. VEGA Vista supports CableLabs DOCSIS 3.0 and elementary header level checks, as well as analysis based on error numbers, number of TS packets and buffer analysis of the T-STD (transport system target decoder) model. By displaying a detailed report of all conformance violations through a straightforward interface, VEGA Vista helps to make sure that users are creating high-quality transport streams.
Netflix Presets
Interra has also made a set of Netflix presets, based on Netflix's Licensed Delivery Specifications, available in the BATON Media Player (BMP). Using the presets, userss can play, inspect and verify audio-video content, enabling them to turn around high-quality content more quickly to content delivery partners.
BMP supports a wide range of formats and can be integrated with broadcast workflows at any stage for in-depth examination of media, while facilitating collaboration across multiple teams and projects.
The visual and technical information the player outputs confirms whether or not the content looks and plays exactly the way it was intended. It supports SDI playout, playback support for IMF, HDR, sidecar and numerous audio, video, elementary and container formats, along with extensive support for closed captions and subtitle formats. BATON Media Player is available both as a standalone media player and as an integrated part of Interra Systems' BATON media QC system. www.interrasystems.com