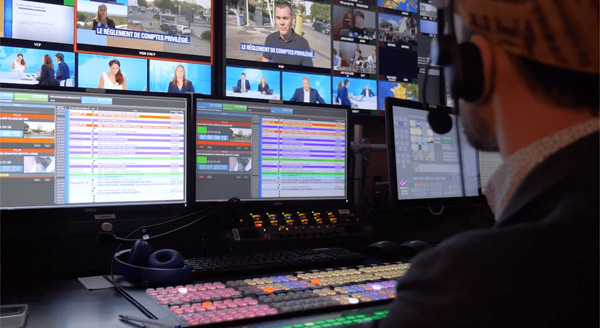 Device support for Dalet OnePlay has been extended.
Dalet is increasing its support for Adobe Premiere Pro, Microsoft Azure and Spectra Logic BlackPearl RioBroker in order to give Dalet users a wider choice regarding cloud providers, remote editing and archive systems.
Dalet notes that changes to workplace infrastructure over the past two years have led to more geographically dispersed, remote employees who need to connect regularly to headquarters, colleagues, partners and customers around the world. For organisations to be flexible enough to serve the new remote workforce, interoperable systems are important for workflows involving many types of software, and for collaboration.
Adobe, Microsoft Azure, Spectra
The new integrations include extended Premiere Pro integrations for the Dalet Flex studio autmation system and Dalet Galaxy five MAM system to support more diverse editing applications, especially remote editing. FlexXTEND, the panel that Dalet Flex integrates into Adobe Premiere Pro interface for editors, now includes the ability to collaborate, store and archive Premiere Pro projects to centralise management.
Dalet Galaxy xCloud can now be used on Microsoft Azure to support cloud-based radio production workflows and extend Dalet Galaxy xCloud to a wider range of users. Dalet Flex and Dalet Galaxy five are now compatible with Spectra's BlackPearl RioBroker Archive software, which adds archive management functionality to workflow orchestration systems.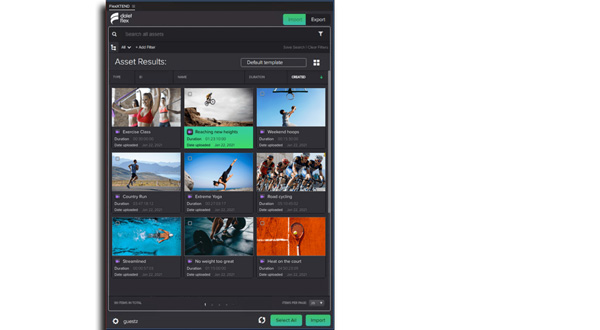 FlexXTEND, the panel that Dalet Flex integrates into Adobe Premiere Pro interface, now stores and archives Premiere Pro projects.
Other recent Dalet integrations include Dalet Flex with online video platform provider Kinow, and Dalet AmberFin Cloud Transcoder service with InSync FrameFormer. Also, device support for Dalet OnePlay has been increased to include Telemetrics camera robotics and Avid Maestro broadcast grapics software.
Extensible Remote Workflows
When open platforms like Dalet Flex, Dalet Galaxy five and Dalet AmberFin are built with relevant integrations and APIs, interoperability results and extensible remote workflows become easier to create. These can be customised with familiar applications from external developers -- like Adobe, Microsoft and Spectra Logic.
Furthermore, cloud-based infrastructures and services are becoming more practical for content access, storage and asset management. Some organisations build their platforms on multiple clouds, which increases the security, performance and reliability of the cloud environment and has more options for business continuity and system redundancy.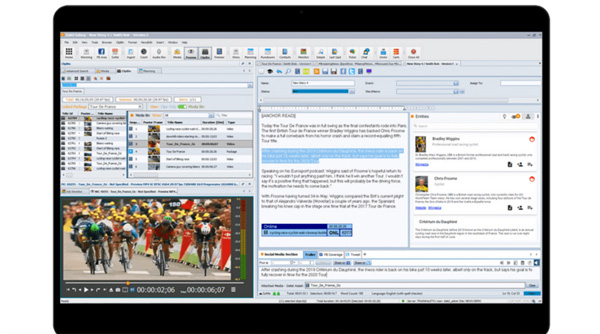 Dalet Galaxy xCloud can now be used on Microsoft Azure.
Dalet platforms and software currently support about 300 integrations that include third-party integrations, cloud services and so on. Because Dalet systems are designed for compatibility, users, system integrators and other manufacturers can add new capabilities to workflows and products using Dalet's SDKs and open APIs, which include B2B and B2C REST APIs in Dalet Flex. The APIs for Dalet Flex, Dalet Media Cortex, Dalet AmberFin and Dalet Galaxy five are all public and available through Dalet representatives.
The same open integration approach is applied to Dalet's new products such as Dalet Pyramid, which connects members of news teams who need to share and produce content together while working from different locations. Dalet's integrations and partnerships are listed here.
Dalet will continue to establish integrations with providers of related products and services -- especially cloud infrastructures and services such as AWS, Google Cloud Platform, Microsoft Azure and most recently, Alibaba Cloud – to work as a multi-cloud support vendor. Dalet Flex cloud content supply chain sysytem already works directly with these four cloud vendors. www.dalet.com