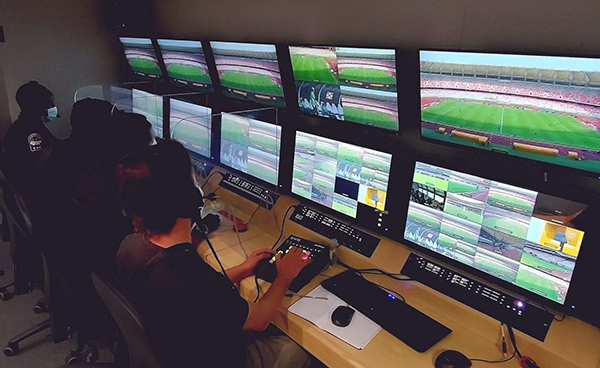 Live broadcast services provider Gravity Media is recognised for supplying broadcast equipment, production facilities and services worldwide in support of major names in broadcast and sports. The company, located in London and Manchester in the UK and in Sydney, Australia, has developed a new integrated video sports adjudication and communications system called Gravity Review System (GRS).
GRS generates accurate live video judicial replay and integrated communications for clients as a full-service OB package, and uses EVS' Xeebra multi-camera review platform to output precision video data. The Australian market will be the first region to have access to this service, which will serve several different live televised sports in the region.
Gravity Media has adopted Xeebra as the primary system for the company's video officiation. It supports the work of the Television Match Official (TMO) who determines whether points have been scored or foul play has been committed, and the Video Assistant Referee who reviews the multi-angle footage and advises the referee if or how it should be used in the final decision-making.
Reducing Scope for Error
"The job of referees and sports officials is challenging and their performance is often under as much scrutiny as the players on the field," said Ben Madgwick – Director Media Services & Facilites, Gravity Media. "Using our GRS, there's less scope for error and debate over crucial decisions which has a huge impact on the flow of a game and the quality of the production."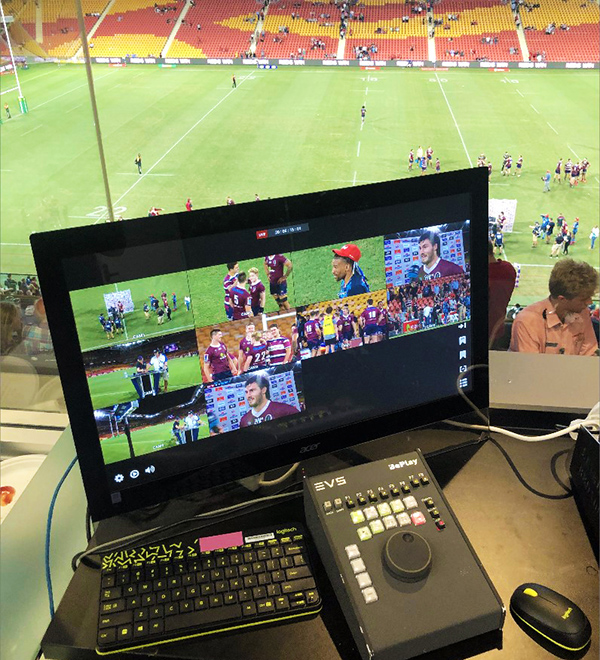 Referees need to manage matches and consistently review the action throughout each one. They use electronic judging to reduce the uncertainty of human observation in sports. Because officials, players and viewers today rely to a large extent on recorded images, accuracy is critical. To be meaningful at major sporting events, a judging system also needs to be scalable.
Xeebra is built for adaptibilty and to integrate into live production workflows or environments in order to suit different sports and events. It is also networked and scalable for deployment on-board an OB unit or set-up onsite with fibre connection in a flight-case configuration, and supports ingest and browsing of full HD 1080p and super slow-motion, depending on the requirements of Gravity's clients.
GRS Debut
Gravity used their GRS for the first time earlier in 2021 at a major motor racing fixture in New South Wales. It gave officials real-time coverage of the race from as many angles as they had cameras to cover, and helped resolve controversial incidents efficiently and make sure drivers adhered to the driving behaviour guidelines. The platform has continued to supply TMO and Head Injury Assessment support for referees at events for Australian Rugby Union's Super Rugby, Trans Tasman and international fixtures.

Xeebra also integrates machine learning to automatically calibrate the pitch before matches and produce a virtual offside line in real-time. Xeebra passed FIFA's Quality Programme for Virtual Offside Lines (VOL), a test showing that it overcomes major sources of error for offside lines, such as the pitch topography, camera-angle distortion, player occlusion and tracking parts of the body.
Supporting high frame rate (SuperMotion) cameras means that officials see the key action, and also view and analyse angles more clearly and in more detail than is possible with the naked eye. Through the system's client interface, users browse synchronised content from up to 16 HD cameras positioned at multiple angles. Multiple synchronised camera feeds can be reviewed and shared among colleagues, using a dedicated controller for frame by frame browsing.
On screen, the Xeebra interface has pinch-and-zoom functionality for zooming in from many camera angles and dynamically searching for incidents or rule infringements. The Xeebra system records the action continuously to avoid loss of detail – if multiple incidents occur simultaneously, they are recorded and cued so that penalty decisions can be made quickly. evs.com