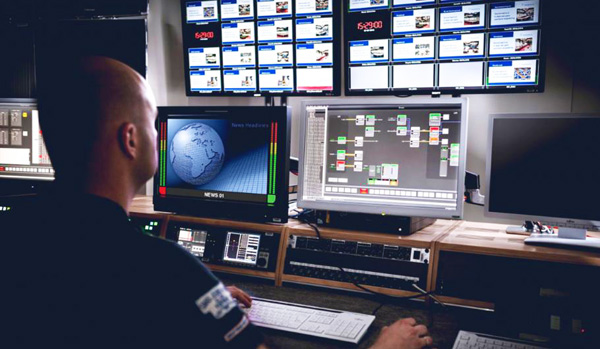 EVS MediaInfra Strada is a turnkey system, built as a single, one-pallet device, that combines SDI and IP routing capabilities based on EVS Cerebrum control, and Neuron signal processing and channel management. Together with Arista ethernet switches, the system is designed as a direct, drop-in replacement for outdated or end-of-life SDI broadcast routers. It also includes an option for organisations to transition to full IP infrastructures if and when they choose.
Cerebrum, Neuron and Arista
"While the transition to IP continues, baseband SDI is still a reality today and both signal formats are likely to coexist within the same production infrastructures for some time. MediaInfra Strada works as a low-risk, IP-based replacement for current SDI routers that still has SDI inputs and outputs," said Peter Schut, SVP Media infrastructure at EVS. "From a user perspective, it has the same look and feel as traditional SDI routing, as well as the advantages of IP in terms of agility and scalability."
The system uses Cerebrum's router logics and customisable user interfaces, with IP and SDI I/O for uncompressed real-time video and audio from Neuron. Broadcasters still have the flexibility to meet their varying workflow requirements and accommodate signal formats as required. The Arista ethernet switches, which have 100Gb/s ports, support high-performance IP network operations. Delivered as a compact, pre-configured system, it is made to be simple to deploy within existing infrastructures.
EVS MediaInfra Strada turnkey system.
Compatibility and Upgrades
Because MediaInfra Strada implements many APIs and protocols like NMOS-IS04/05, it is compatible with most third-party broadcast devices, and since live IP media streams become part of a hybrid router master, operators will not notice the difference between switching SDI sources or switching IP streams. Users are also free to completely modify their interfaces and create their own router panels.
It is also linearly expandable. With a combination of inputs and outputs ranging from 256 I/O to 1024 I/O, users have options to grow in the future and potentially save on operational costs. Furthermore, as a turnkey product, MediaInfra Strada comes with access to 24/7 support via a single point of contact to help with this and other kinds of adjustments.
EVS will package Utah Scientific video routers together with the system to support live broadcast productions currently operating in a native SDI routing infrastructure. This makes a number of approaches to routing possible – pure IP, native SDI and totally customised for users working in mixed environments. The Utah Scientific partnership will strengthen the native SDI tools for people and companies who are not ready to invest in an IP-based operation.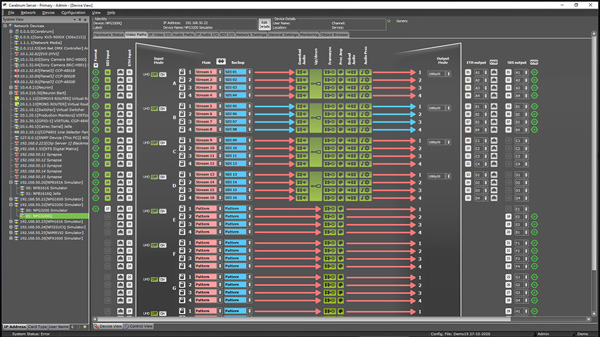 Cerebrum Server
Embracing the Change
"Migrating to an IP-based network infrastructure opens up new, interesting opportunities but the prospect of managing IP signals can be daunting," Peter said. "MediaInfra Strada's straightforward approach can make the task simpler and gives access to expert assistance whenever and wherever they need it. As a result, our customers can fully embrace the advantages of IP without having to deal with the associated complexities themselves," he adds.
Nestor Amaya, VP Solutions Architecture at EVS said, "Today broadcasters who prefer to keep their traditional SDI infrastructures do so with unease, fearing that their decision will not take them to where they need to go in a year or two. On the other hand, those who choose to deploy an IP-based infrastructure do so fully aware of the hurdles that await them when configuring, troubleshooting, and paying for their cutting-edge system. MediaInfra Strada overcomes obstacles by keeping production infrastructures in the background, whether SDI, IP or hybrid." www.evs.com