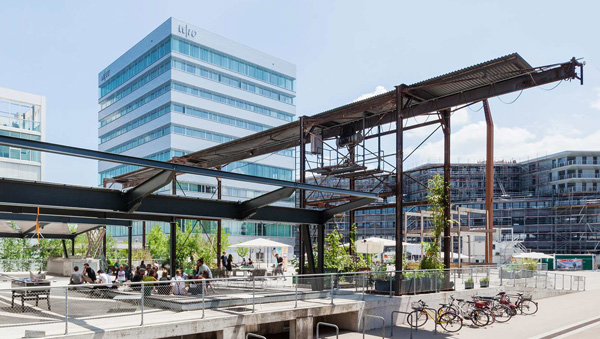 Over the last year, virtual learning has become an essential element of education as universities around the world transitioned from in-person and hybrid learning models to full virtual setups during the global pandemic. At the tertiary level, AV teams adapted by researching and adopting new live production and streaming methods to not only support remote instruction but also to keep their live event production and delivery workflows up to date.
FHNW Academy of Art and Design at the FHNW (Fachhochschule Nordwestschweiz) University of Applied Sciences and Arts Northwestern Switzerland adapted by rebuilding its audio and video broadcast network. The Academy has designed its upgrade around AJA's BRIDGE LIVE, a multi-channel live video contribution, Internet connection, streaming and delivery system. The AV team uses BRIDGE LIVE to stream and transport high-quality, low-latency video originating from 3G- or 12G-SDI equipment via the SRT protocol over the public internet.
Experimental by Nature
"We're one of the few art and design universities in the region, so quality is crucial, as is giving students exposure to modern tools of the trade. Because art and design are experimental by nature, we knew that we would need an open network for our students and staff to be able to export their work freely – whether animated content, documentary films, cinema projects, or some other media," said Suresh Surenthiran, who is the FHNW Academy's Head of Media and Broadcast Infrastructure.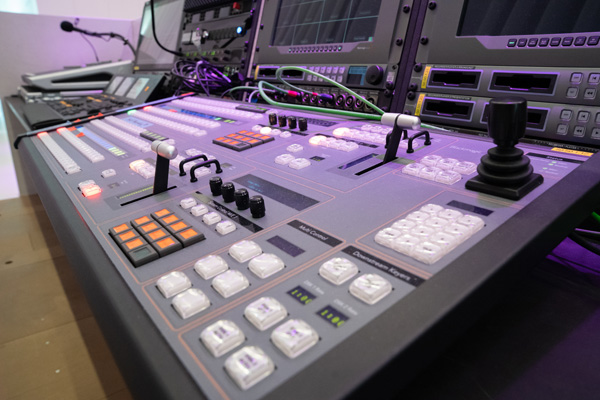 "Early on, I requested the network be hosted behind a separate firewall from other university operations, especially for media distribution, a decision that has allowed us to grow tremendously the quality of video our network can support. We can move uncompressed 8K and HDR across the network quite easily. With the help of BRIDGE LIVE, we now have a robust network regularly supporting broadcast quality content in 4K and multi-channel HD, which is crucial as the resolutions projectors and displays support continue to increase."
Six Facilities, One Network
Spread across six on-campus facilities, the network is connected via fibre and managed from a main control room, where most of their equipment resides. It's designed as a training base for students and to demonstrate the quality of content that is achievable with the right workflow. Connected to their workstations, the network transmits and archives the students' media projects, ranging from high resolution video editing to VFX and 3D art. It also serves as the foundation for all of the university's internal video production and distribution for instructional and training purposes, conferences and other applications.
BRIDGE LIVE powers a majority of these video productions. For most projects, involving multiple sources, the team uses active inputs on a Riedel media network device and selects the input they want to transport through BRIDGE LIVE. "All of our buildings are fully cabled, so we can route signals to BRIDGE LIVE for streaming to our website or through Vimeo, and SRT streaming via 3Q OTT video streaming platform," Suresh said.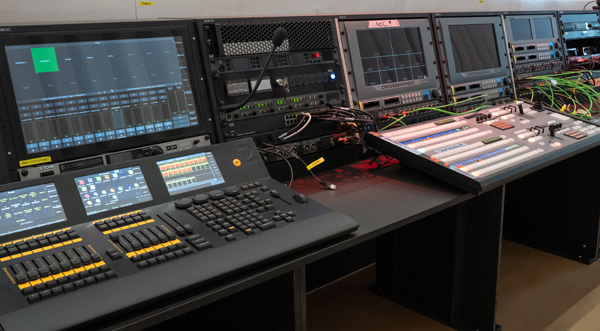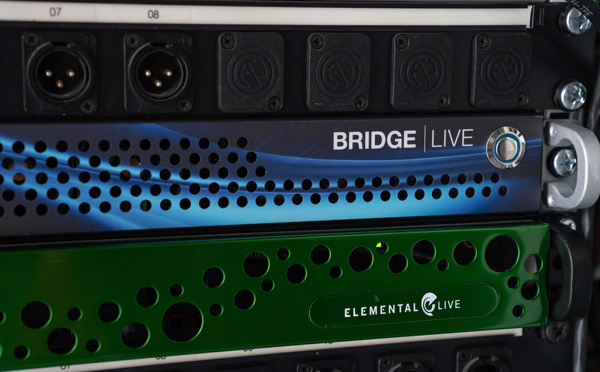 Using BRIDGE LIVE as an intermediary device, even though they have Riedel networking and 3Q as a streaming platform, overcomes several sticking points. For instance, it is their encoding, decoding and transcoding device for multi-channel HD, or single-channel UltraHD 12G-SDI, to and from streaming codecs, transport formats and protocols, all in one spot. With security in SRT, ABR ladders and so on, BRIDGE LIVE covers various requirements for content delivery across the internet.
Form Broadcasting to Webcasting
"It's our bridge between broadcasting and webcasting," said Suresh. "For live venue content in particular, we can use BRIDGE LIVE to manage four parallel video streams in different languages. We've also found its UI is robust but easy for anyone to navigate. It packs a lot of functionality in one box, is solidly built and also handles HDR video very well."
After a year of challenges and unexpected events, including limitations on the number of staff present in the building and the need to support remote work, Suresh found that BRIDGE LIVE combined with AJA U-TAP, a 3G-SDI USB 3.0 capture device for workstations or laptops, was an effective way to respond fast to sudden demands. "U-TAP plays a role in most of our webcasts and video conferences that require bringing in remote feeds," he said.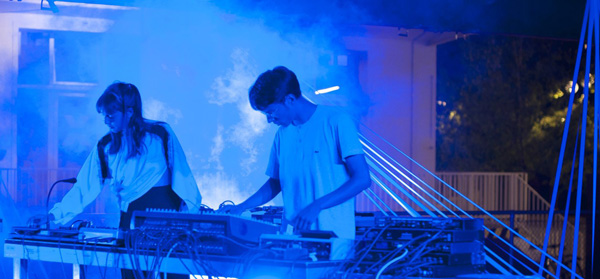 "We can take the SDI signal from whichever conferencing platform an instructor or video participant is using like Zoom, Webex, Facetime, Skype and so on, and feed it live into our video mixer, where we can then manage it and transport it for delivery to the CDN using BRIDGE LIVE. It has a dashboard to connect our team to the conference participants."
Cloud and Beyond
Uncertain of what the future will hold, Suresh remains confident that his workflow is futureproof, but that doesn't mean his work is finished. "We're paying close attention to emerging developments that might improve our pipeline, from AI and machine learning to the cloud.
"Cloud systems are proliferating quickly, but for most universities, standard streaming equipment is 3G- or 12G-SDI capable. Currently, bringing content from those devices into the cloud is not easy. That's where BRIDGE LIVE fills a niche. We are able to stream and transport high-quality, low-latency video streams originating from 3G- or 12G-SDI equipment, securely over the public internet, and that's invaluable for adapting to any future developments." www.aja.com