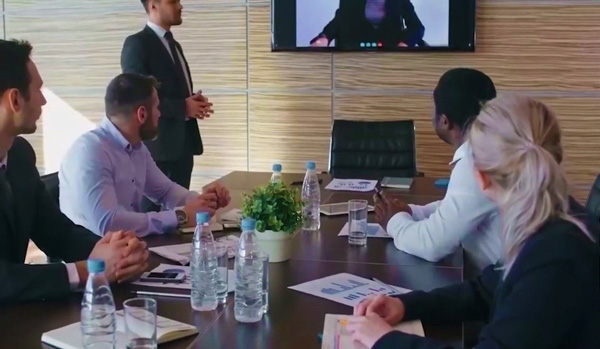 Two new products have now become the first commercially available equipment in the Dante AV video-over-IP networking platform, which Audinate develops to improve the quality of video connectivity over standard 1 Gbps networks.
BOLIN Technology, designer and manufacturer of Pan Tilt Zoom (PTZ) cameras, is now shipping a new D-series of PTZ cameras built with Dante AV. The D-series is available in both HD and 4K resolutions, and is suitable to use in live production, houses of worship, corporate conferencing, higher education and broadcast.
Patton Electronics is a manufacturer and OEM/ODM supplier of networking and connectivity systems for pro AV and telephony and is now shipping the FPX6000 series of Dante AV-enabled encoders and decoders. The devices bring network gateways to non-networked AV products such as cameras, monitors and video editing workstations.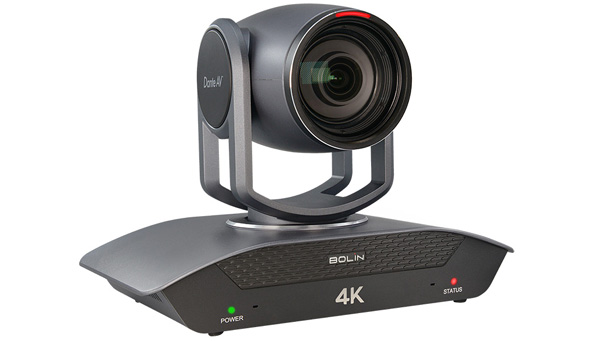 Interoperable and Synchronised
In 2019, networked video became part of Dante's audio-over-IP platform, which supports multi-vendor interoperability and integrated control. Dante AV precisely synchronises audio and video streams on a 1 GB network to avoid timing errors. Manufacturers can now handle video in the same way as Dante audio, with automatic device discovery and one-click connections. Users can route audio and video steams independently using the same Dante Controller software, which makes matrix switches or breakouts unnecessary.
Dante AV has eight channels of Dante audio for connecting directly to Dante audio products, and sending video to Dante AV-enabled screens. A single network clock synchronises the whole system for any number of endpoints, achieving user-determined low latency. Currently there are about 2,000 Dante-enabled products available.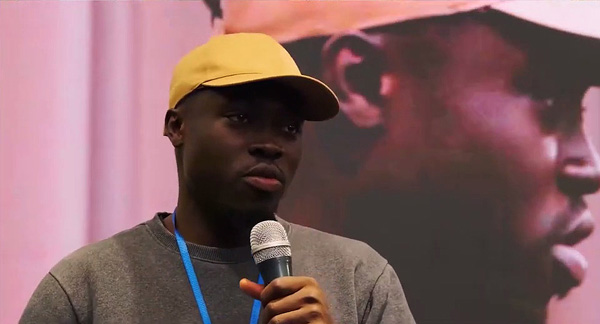 "With Dante AV, BOLIN is combining 4K60 video, smooth pan, tilt, zoom movement and extremely low latency with straightforward interoperability," said Jennifer Lee, Director of Sales and Marketing at Bolin Technology. "By using Dante AV, we're more confident that our systems will integrate directly with existing products and deliver professional-quality audio and video over standard 1 Gbps networks." Bolin is also introducing a Dante AV decoder, enabling many types of AV devices to work with a Dante AV network.
Development with Dante AV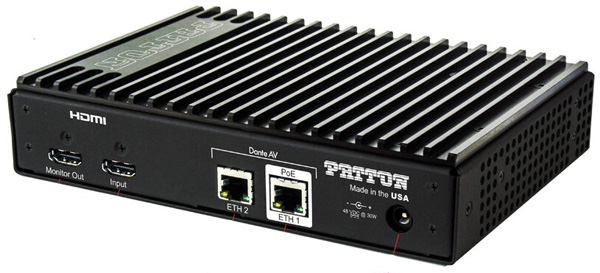 Patton and Bolin are the first manufacturers to bring Dante AV products to market, but many others are licensing the system and actively developing products to add to the interoperable Dante AV ecosystem. Dante AV delivers visually lossless results using the JPEG2000 codec and employs a single network PTP clock for accurate time alignment of both audio and video.
Dante AV development kits are available to all manufacturers, and establish complete interoperability with the Dante-enabled audio products already on the market. As mentioned, Dante AV also uses the existing Dante Controller software to configure and manage the system. www.audinate.com
The new Bolin cameras and Patton encoders and decoders are available now from the BOLIN and Patton websites.