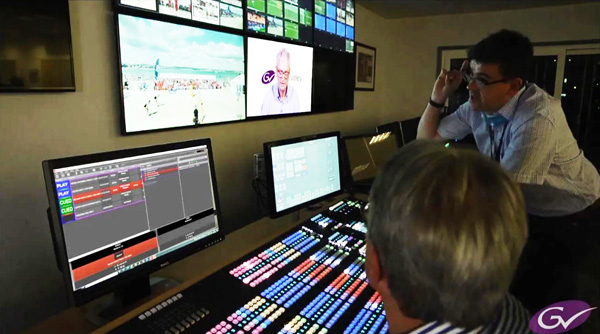 ETV Bharat in India produces news content delivered via news and information services to mobile apps and web portals. From its production facility in Hyderabad, it reaches 24 Indian states with programming in 13 languages. Its production and editing operations have recently been upgraded.
Especially in India, innovation and evolution have been crucial in the broadcast industry over the last year. Bharath K, CTO, ETV Bharat, said, "ETV Bharat is a first-of-its-kind service in India in terms of diversity and depth, and we pride ourselves on innovation. To remain productive during the COVID-19 pandemic, we wanted to implement a reliable production and asset management system our operators could use to work either on-site or at home, as needed."
The service's facilities now include Grass Valley's video production and content management tool GV STRATUS, integrated with EDIUS nonlinear editing software. This combination gives the company the ability to scale its operations both on-premise and remotely off-site.
Asset and Metadata Management
GV STRATUS video production and content management system has a combination of tools and customisation features for fast ingest to on-air, asset management, integrated social media publishing and management of metadata. ETV Bharat has been able to use the digital platform to manage and operate 16 language channels – across multiple platforms – with greater scalability, flexibility and efficiency than they could before.
Using the rules engine, a team can set up automated workflows to transfer, export, import, transcode and delete assets, according to specific criteria. These workflows can manage transfer, import and export of files, including integration with file transfer acceleration systems like Aspera's FASP protocol.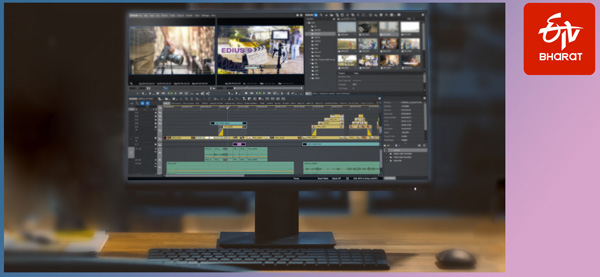 To manage assets, bins and folders are configured to suit particular workflows. Teams can choose high-resolution or proxy access to shared storage content, selecting from three standard proxy compression qualities – or using custom proxy sizes – up to 720p HD.
Speed is the Priority
Growing file workflows are supported to move content into production and to air very quickly. At ETV Bharat, speed is the priority in both on premise and remote broadcast applications. For more speed, GV Render Engine can also be used as a generic transcoder for imports and exports. All ingested content is formatted as lower resolution proxies on the fly by STRATUS transcoders.
Intelligent background resource management balances the workload between service providers such as transcode engines, proxy encoders, archive providers, FTP transfer servers and so on, to keep system resources optimised.
GV STRATUS also has a lot of metadata management functionality to help teams review, create and add metadata, such as custom panels for logging assets, live or after an event. Users can play assets to add markers and keywords for efficient assembly and editing of playlists, and edit storyboards with instant on-air playback.
Editorial Team
Integrated with GV STRATUS is EDIUS editing software, a multiformat package specialised for news production, with real-time performance and continuously updated format support. Formats include Sony XAVC, Panasonic AVC-Ultra, Canon Cinema RAW, RED RAW, ProRes import and many others. Supported video formats cover Sony XDCAM, Panasonic P2 and Canon XF.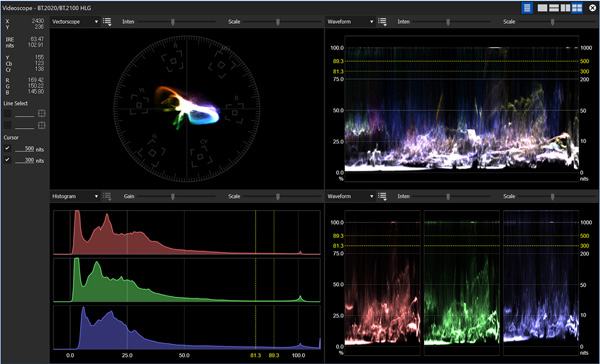 For on premise use, ETV purchased 400 EDIUS Pro licenses. Meanwhile, 200 remote editors use EDIUS XS via secure VPN and user access control, while rendering their edits from the field. The rules engine then automatically manages file transfers to their respective locations based on pre-configured user preference.
Editors can work on media files at different resolutions and convert frame rates on the same timeline in real time. For multi-camera projects, teams can edit up to 16 different sources simultaneously. A current project may also be saved as a template in order to re-use preferred track settings, screen layout and other factors, saving time and avoiding errors.
EDIUS supports the most recent colour space for Log and RAW files and carries out RGB primary colour correction and YUV 3-way colour correction. It also has a 4K HDR workflow that includes support for Blackmagic Design or AJA hardware and EDL or AAF import/export. www.grassvalley.com