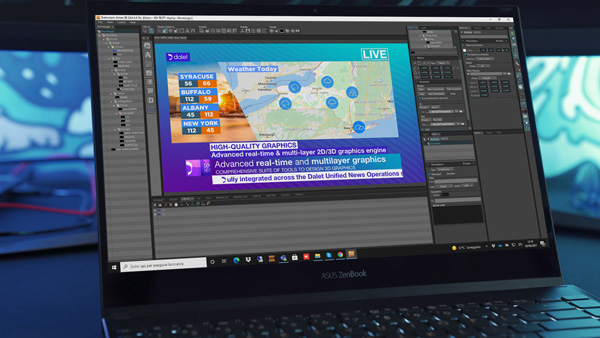 Dalet's graphics software Dalet CubeNG has been updated to include work spaces that can be customised with triggers for real-time graphics interaction. The update also adds support for working across multiple sites to allow broadcasters to create distributed graphics workflows that are consistent across all of their centres of operation.
Dalet CubeNG is a scalable, enterprise-level graphics system, integrated into Dalet Unified News Operations as a platform, and accessed through the system's collaboration, editing, broadcast and playout tools. Dalet CubeNG uses the Brainstorm real-time graphics engine to generate 2D and 3D branding and other visual storytelling elements across broadcast, social and digital channels.
Interactive Workspaces
Dalet CubeNG now has playout workspaces that presenters can use to manipulate graphics in real time during a live show, and can customise for different applications. The user creates curated button boards for their workspace, which are graphics templates that are triggered in real time, on the fly. This gives operators a level of interactivity with the live graphics as a way to tell more complex stories visually, and keep the audience informed and engaged.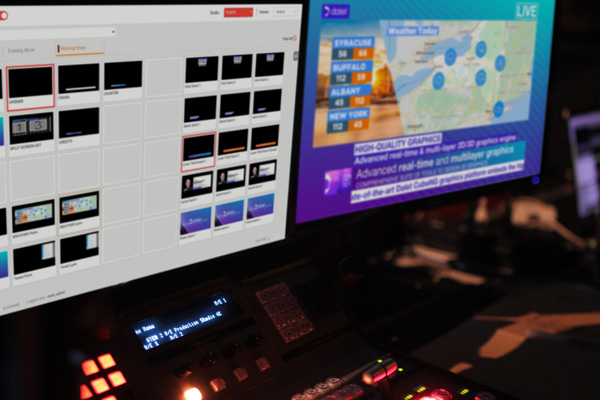 Dalet CubeNG has a new shortcut ID for CG objects, which is also used as a trigger to quickly playout 3D elements. Other triggers are available for more specific interaction with graphics, for example, animating graphics such as bar charts to show changes in election results over time or zooming in on a map to show exactly where the pandemic is spreading. These kinds of effects visually summarise detailed data and unknown reference points to simplify stories, but still inform the audience.
"Graphics help audiences understand the main points of complex events such as pandemic data, elections or sports statistics but such stories are sometimes difficult to script in advance," Dalet CubeNG Product Manager Jérémy Krein said. "Therefore the new release of Dalet CubeNG includes tools developed particularly for illustrating unscripted live news with graphics elements. Users can animate charts, maps and other elements as they present, enhancing the news commentary overall and creating more interest for viewers."
Multiple-site Collaboration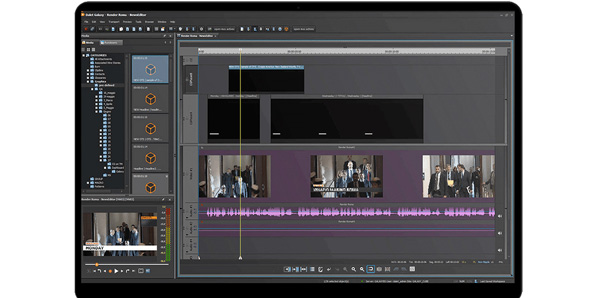 As well as the workspaces, the Dalet CubeNG update supports collaboration across an organisation's sites, studios and remote productions through file-based optimisations that improve the software's scalability and redundancy. Broadcasters can centralise graphics playlists for multiple playout locations, and news operators have more control over their brand and visuals.
Delivery also becomes simpler because each graphics playlist can be configured to play in one specific studio or across several. New APIs can be used to automate the creation of CG playlists across the enterprise. www.dalet.com