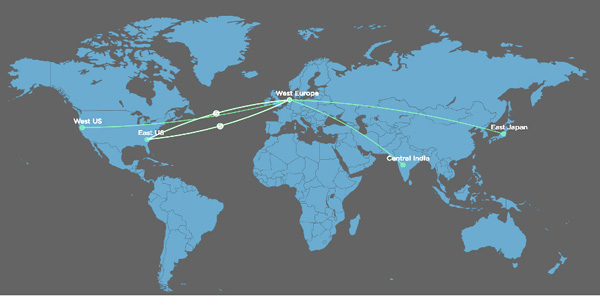 Haivision and the SRT Alliance held the SRT InterOp Summer 2021 Plugfest in the last week of June 2021. It included a new record in the number of successfully completed device-to-device tests using the SRT protocol.
Hosted by Haivision, the SRT Alliance, and with special webinar guest AWS Elemental, the SRT InterOp Plugfest attracted a wide range of broadcast and streaming vendors. Over the course of five days, developers from around the world joined to put the protocol through its paces, testing interoperability between products, services, and solutions that support the SRT Open Source protocol. Participating companies included Sony, Panasonic, Avid, Telestream and more than 40 other vendors.
SRT (Secure Reliable Transport), originally developed and open sourced by Haivision, is a video streaming protocol that enables remote and cloud-based high-performance video workflows. SRT is helping solution providers solve today's challenges including newsgathering, remote production and enabling broadcasters' at-home workforces.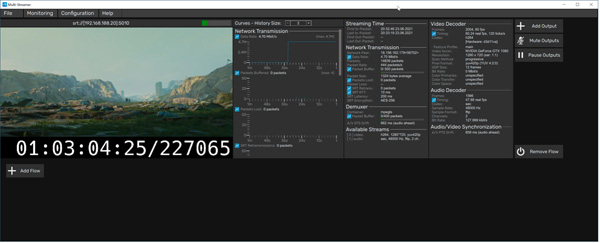 The SRT InterOp Plugfest included demonstrations of increased engagement as the number of individual device-to-device tests more than doubled from the previous InterOp Plugfest held last year, to over 1400. Also, for the first time, participants were able to access Haivision's new video network service, Haivision Hub, and logged more than 900 hours of testing during the event.
Participants were also able to fully test new features recently added to the SRT protocol. These include socket groups supporting multiple redundant network paths for increased reliability in the event of network congestion or outages, and Stream ID for sending multiple SRT streams, each with a unique ID, to a single cloud ingress point or UDP port.
"By participating in the SRT Plugfest, Sony reassured our cameras' compatibility with the protocol. We hope this addition of the SRT protocol will broaden our customer's creativity and production," said Akira Saitou, Deputy Senior General Manager, Sony Corporation Imaging Products & Solutions Business Group.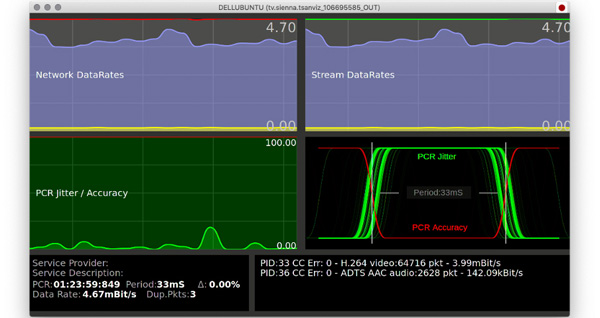 "Panasonic has an array of products that support SRT for live streaming, from PTZ cameras, to camcorders, to the KAIROS IT/IP Video Processing Platform. We're dedicated to ensuring their interoperability across a wide array of products and systems," said Harry Patel, Engineering Manager, Broadcast, Cinema & Professional Video Systems, Panasonic. "Participating in the SRT InterOp Plugfest provided an excellent opportunity to collaborate with other industry-leading companies."
"The Plugfest proves once more that SRT is a true interoperability enabler," said Jan Weigner, CTO, Cinegy GmbH. "Collectively, SRT Alliance members have seized on the vision of SRT Alliance founders, Haivision, and it is now easier to name the handful of companies who aren't members of the SRT Alliance than to name the members, which is great for those involved and for the wider industry. SRT has become ubiquitous, used not only for secure video transmission via the Internet and long distances, but also for all video transmissions on high-bandwidth LAN connections. The benefits outweigh the overhead many times."
SRT optimises streaming performance across unpredictable networks with low latency, secure streams. SRT, royalty free and available on GitHub, is a fast-growing open source video streaming movement. In addition to its 500-strong member community in the SRT Alliance, SRT has been adopted by VideoLAN VLC, OBS, Wireshark, FFmpeg and GStreamer open source projects. www.srtalliance.org