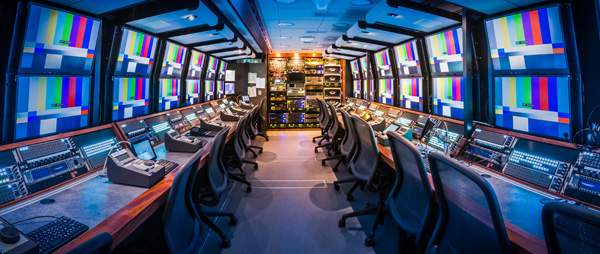 NEP OB van interior
File-based workflows have become a standard feature of live event production for NEP Group, a technical production partner for live sports and entertainment producers, who use fast-turnaround, file-based distribution of highlights to enhance the viewer experience and expand monetisation opportunities.
The complexity of their sports workflows and the data payloads involved have also increased in recent years. More cameras create more content, higher resolutions result in larger files, and a large number of distribution partners need to be reached.
Therefore, NEP's preparations to support clients' events usually involves optimising the file flow to and from the venue before, during and after a live event. OB trucks must be loaded with graphics and pre-recorded segments ahead of the match, and afterwards all recorded content must be sent home safely and as fast as possible.
About Speed
As speed may be the most crucial element of the workflow, NEP uses Signiant Media Shuttle to accelerate file-based operations between its fleet of OB trucks, studios and flypacks. Their clients also use Media Shuttle to move media assets and associated metadata to and from the venue. It means that NEP can make fast, secure content exchange globally available to productions working over IP networks, without installing extra hardware on the trucks.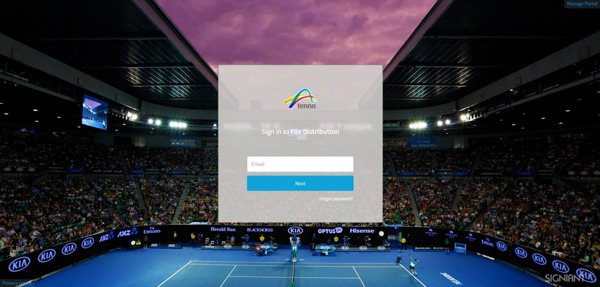 Signiant Media Shuttle portal
During the event, Media Shuttle moves content off the trucks quickly for ingest into the chosen storage or cloud-based platform, such as NEP's media asset management system, Mediabank. Once there, the content can be distributed to global partners, made available to remote editors and moved to the customer's own archive systems for future use.
Content Flow
This type of content flow aligns with live production trends that became common during the COVID pandemic. Remote operations with fewer people on-site can be supported, for example, and NEP's clients and production partners can set up, reconfigure and break down workflows on demand.
In order to ingest data directly from the truck into MediaBank, NEP used the APIs that are supplied with Media Shuttle as standard. NEP customers can use both products together without doing any further integration. As well as MAM systems, Media Shuttle can move content into and out of any type of storage and is integrated with NEP's virtualised editing platform.
Because NEP specialises in delivering sports events, television programs and one-time-only peformances to most types of viewing platform, the company wanted a single system that would work in diverse situations and conditions. Signiant has patented its own file acceleration method to avoid latency that takes advantage of all available bandwidth without ISP restrictions on bandwidth supplied to the local network. Very large file transfers over fixed or mobile IP networks can move many times faster than standard methods like FTP.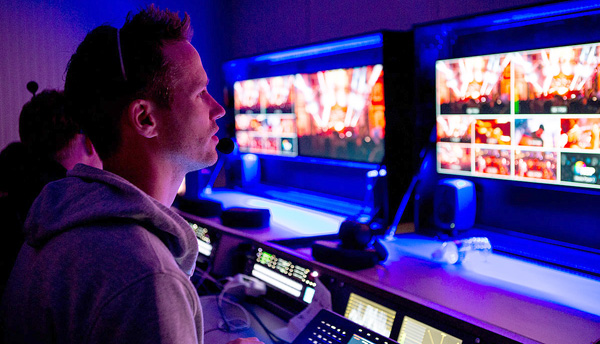 NEP Flypack systems
Simpler File Delivery
Productions do not require extra hardware to run Media Shuttle, which helps those that need to stay compact. It scales up or down to serve in productions of most sizes. To control logistics, users have web-based administration for onboarding new users and real-time reporting on transfer activity. All of the production team's structural metadata, including real-time time code and file names from highlight servers, remain intact, and users keep the option to add descriptive metadata on the fly.
"Productions need a simpler file delivery workflow to make more content available to production stakeholders, who are not necessarily on-site anymore," said NEP Group's Jay Deutsch, Director of Media Solutions in the US. "Media Shuttle is flexible enough to work with our newer IP and UHD trucks, plus our compact Flypack and Studio solutions, all of which can now deliver media to those not on-site at the production. This makes quite a difference for clients looking for more efficient means of content archive than removable hard drives." www.signiant.com