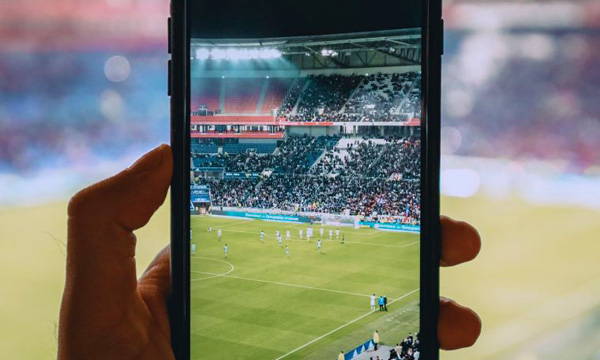 The 2021 summer of sport is finally here and, after a lengthy delay due to the onset of the Covid-19 pandemic, fans are now able to see their favourite athletes and stars in action on the biggest stages once again. But witnessing the key moments in-person will prove to be a little more difficult as some restrictions are to remain in place indefinitely.
Events, Venues and Fans
Affected events and venues include the Tokyo Olympics, where the organisers have decided against fan attendance, and the UEFA Euro 2020 host cities, which placed percentage limits on the number of spectators allowed in stadiums. Femke Schurer, Head of Product at VUALTO video orchestration and encryption specialists, considers here the impact that these moves will have on viewing behaviour.
"Restrictions, combined with fears and anxieties that many will be feeling about travelling to well-attended events, will have fans looking for alternative ways to consume sporting events in the coming months," she said.
"Broadcasters are now coming under more pressure to distribute memorable experiences for viewers at home, using new techniques and equipment to facilitate high quality real-time streams in HD and 4K to expectant viewers. However, for greater fan engagement, live-to-VOD clipping capabilities can bring viewers closer to these large-scale events, and even facilitate interaction between fans."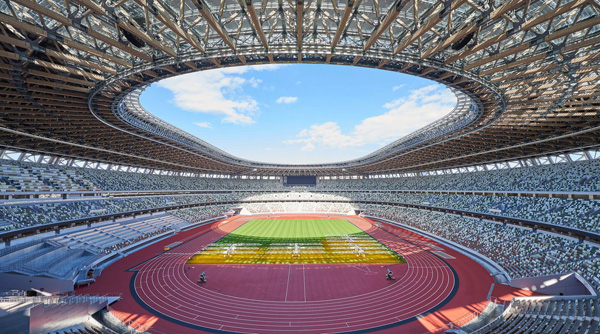 Real Time Access
Every fan knows that the biggest sporting moments can materialise and be over within a flash. For blink-and-you'll-miss-it scenarios, customised VOD highlight reels have become more important for viewers who like to go back and re-witness those moments.
In such instances, clipping software can be a useful tool for broadcasters to cut and stitch frame-accurate clips in real-time, allowing viewers to immediately review the critical action. "Because sporting events are by definition time-sensitive, consumers who are streaming events will still expect to have real-time access to those moments, and by enabling that, broadcasters will be able to keep fans on top of the action as it changes," Femke said. "Multiple clips can even be cut and stitched together into a larger highlight reel for fans to consume all the key points of action that occurred during a sports event.
"Sports fans are also engaging more closely with events now through real-time statistics, mainly because they can. Among viewers, a majority say that they use a computer or smartphone to check key facts and figures during an event. To keep pace with evolving viewing habits like this, broadcasters can now integrate the same insights into their live and VOD clips using metadata. For example, it's possible to display data on the number of passes of a certain football player in a European Championships game, or the top three performing athletes in the pole vault event at the Olympics."
Shared Experience
In the case of the European Championships, many fans who were unable to follow their country's national football team in-person, also had to miss out on the camaraderie and shared experience with other fans as they viewed matches from home. In such instances, broadcasters can reach those fans by syndicating clips on social media platforms for immediate publishing, viewable to global audiences and resulting in online conversation and engagement.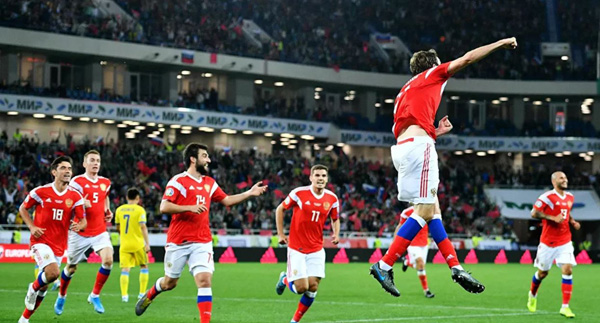 Image: Sputnik (Alexander Wilf)
Femke said, "When it comes to the key moments, the media shared on social media platforms doesn't need to be video content or come from a primary source. JPEGs and GIFs can be instantaneously clipped and posted, showing key penalties in a dramatic penalty shootout, for instance, and end users could even be allowed to share their own clips. Fan engagement with other people on social media platforms could lead them back to the live feed of the event and increase viewership.
"Ultimately, broadcasters are able to further enhance the value of their streams, and capitalise on monetisation opportunities via ad insertion. For worldwide viewing, clipped assets can also be supported with various language options, regardless of the language they were recorded in, meaning that content can be understood and appreciated everywhere. At the same time, distributors can increase protection of their valuable content with integrated DRM capabilities."
Connecting to the Summer of Sport
Femke notes that the high-profile sporting events of 2021 will certainly look a little different this year since fans who would usually attend in droves either won't be permitted to do so, or will feel hesitant about making trips to busy stadiums. Through the use of video clipping, broadcasters can bring the once-only experience of a major sporting event to the homes of viewers, making sure clips of key moments are instantaneously available via the streaming feed and social media platforms.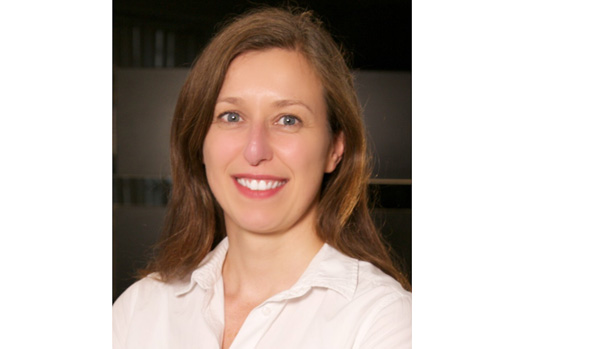 Femke Schurer, Head of Product at VUALTO
Clips can also feature key stats to help inform the fans who closely monitor player statistics. But just as important for many people is the ability to share clipped assets on social media and trigger engagement between fellow fans online.
"Isolation has affected almost everyone during the pandemic, including sports fans forced to abandon the ritual of following their favourite team in-person," said Femke. "Considering that events like the European Championships have traditionally brought nations together, broadcasters are presented with the perfect opportunity this summer to facilitate connections between fans in a safe way via linear production using VOD assets and software, as countries across the globe slowly work their way towards the new normal." vualto.com