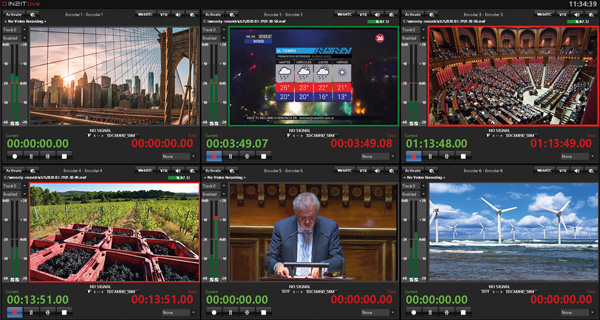 Woody Technologies develops video ingest and publishing systems that combine their proprietary software with up to date, off-the-shelf hardware. Woody recognises that technological innovation – like higher resolutions, HDR and live production techniques – increases the potential and output quality of content creation teams, but notes that meanwhile, it also introduces new production challenges.
Through its applications, Woody aims to help production and post facilities adapt and take advantage of emerging tools and techniques. The company serves about 80 worldwide customers, including CBS, France Télévisions, NBC, Nine Network, Sky and Univision, from offices in Paris and Los Angeles.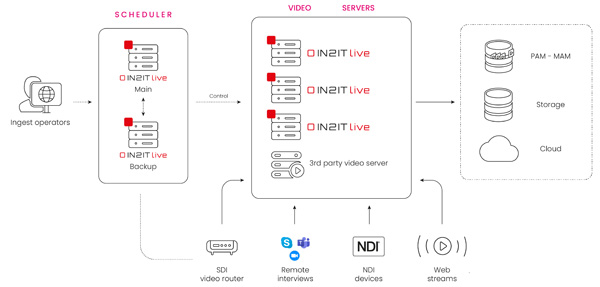 Distributed Workflows
Recently, Woody's IN2IT Live capture system has particularly been attracting users among organisations adopting distributed workflows. The IN2IT video recording appliance can be configured and controlled remotely and includes a server with an AJA Corvid 44 or Corvid 88 multi-format I/O card for four-channel and eight-channel HD video capture, respectively. Woody Technologies has also started developing an IP version of IN2IT Live, which will include an AJA KONA IP audio and video I/O card.
AJA I/O cards have been a part of its system design since early on in the IN2IT development cycle. Not only is video ingest a central part of the workflow, but small to mid-size businesses make up the majority of Woody's IN2IT Live customer-base as well. "Video capture is essential to the IN2IT Live workflow, and we have found that AJA's hardware is easy to integrate and strikes the right balance between quality and affordability for us," said Aurélien Brelle, co-founder and global sales manager, Woody Technologies. "Regarding innovation, AJA has consistently delivered tools that meet changing customer demands, so we knew it would be a smart move for the future."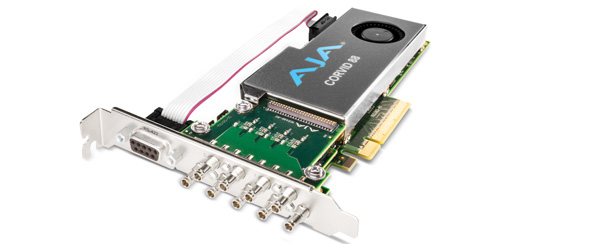 Flexibility for Live
IN2IT Live is designed to handle diverse live sources, from NDI and SDI streams to web streams and remote interview and collaboration tools including Skype and Microsoft Teams, among others. Each BNC connection on Corvid can be set as either an input or output and each can support a different video format or framerate. It integrates with industry-standard media asset management and storage systems and supports the recording codecs and formats that post production professionals commonly use.
Video ingest operators can access and control multiple IN2IT appliances via a dedicated web-based interface that allows them to schedule recordings and define recording parameters from almost anywhere with internet access. During production, IN2IT Live receives, records and encodes incoming video signals, with the AJA Corvid or KONA IP card powering video capture. Footage is then transferred to central storage and made instantly accessible to editors and other post production staff. A proprietary metadata workflow makes sure that when an IN2IT Live job is triggered, the associated content is organised and easy to access.

IN2IT Live Scheduler
Futureproofing Systems with IP
In the last year, more clients have approached Woody looking for IP-capable workflows. Aurélien said, "As client infrastructures start to age and they decide to rebuild, they're thinking about how they can use IP to futureproof their systems, which makes good sense. IP opens a level of flexibility clients haven't seen until now, and leaves the architecture more open-ended so that iterating the workflow in the future will be easier as systems around them evolve. This is why we're developing an IP version of the product with AJA's KONA IP built-in."
Along with developing the IP product, Woody Technologies is exploring the possibility of building UltraHD and even HDR-capable IN2IT Live systems. Aurélien said, "We take a pragmatic approach to development in that we don't try to support every single codec under the sun, but instead focus on the ones that our clients use every day, and on their more urgent needs. Although HD is sufficient for most customers now, no one knows what the future holds, so we're considering how we might support advanced formats, which has been a common feature request." www.aja.com