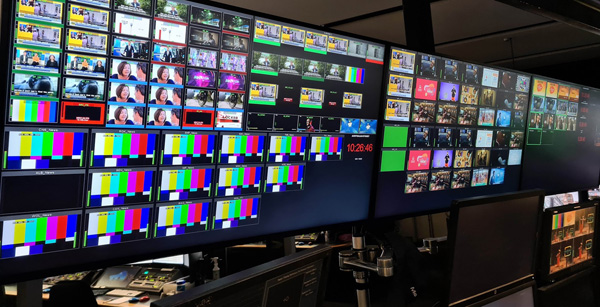 Broadcast services company MediaHub Australia in Sydney is in the process of building an IP and COTS-based platform to support their future systems. Since monitoring has to be a core part of the platform, the company recently undertook an internal proof of concept process with the TAG VS software-based monitoring system.
TAG is also a major element of bringing their master control room up to date for the new platform. To help with the project, MediaHub chose to work with local broadcast systems supplier and integrator Magna Systems & Engineering.
Right Time, Right Place
MediaHub Executive Head of Technology Simon Scott said, "As well as software that would run in a COTS and IP environment, we needed continuous video service monitoring of uncompressed and compressed audio and video feeds, including captions, triggers and audio at low latency and high quality, with API-based alarming. The TAG VS software has performed well in all of these areas.
"TAG VS seems to have hit the industry at the right time and right place, fulfilling all the needs of a traditional master control monitoring environment and bringing it all up to the COTS and IP technology layer at the same time. One of its standout feature is the ability to mix and match compressed, uncompressed and CDN-delivered source feeds into a single screen. That means we can monitor the whole end-to-end delivery flow, which is essential for broadcasters because, inevitably, we're now delivering to a growing number of endpoints."
TAG MCM-9000
Video feeds at MediaHub are available as uncompressed multicast streams or feeds delivered from CDNs. TAG Mosaics software decodes the streams at low latency, preserving the original quality, and sends the output as SMPTE-2110 uncompressed streams back to the IP video network. AJA 2110 to HDMI decoders on the network convert the TAG Mosaics streams back to HDMI to feed onto the monitoring screens in the MCR area.
TAG outputs a compressed stream as well that the MediaHub team can view on standard PCs on-site, or remotely when working off site or from home, which has been handy during the current COVID situation.
Software and Hardware Evolution
Simon said, "TAG has various alarms and penalty box monitoring configurations that meet the requirements of our MCR. It also has API support that we use to aggregate the alarm data for historical trending and AI-based alarm processing and prediction. This way, we can rely more on telemetry data to improve our quality-of-service for clients, and gain the efficiency of exception-based IP broadcast monitoring using penalty boxes.
"TAG matched our intention to retain benefits of a traditional hardware multiviewer but in software, to fit into a changing IP and COTS world. Low latency monitoring was an important factor, as we didn't want to lose performance when moving to IP. As an all-software product, TAG VS can develop new features quickly to meet future requirements."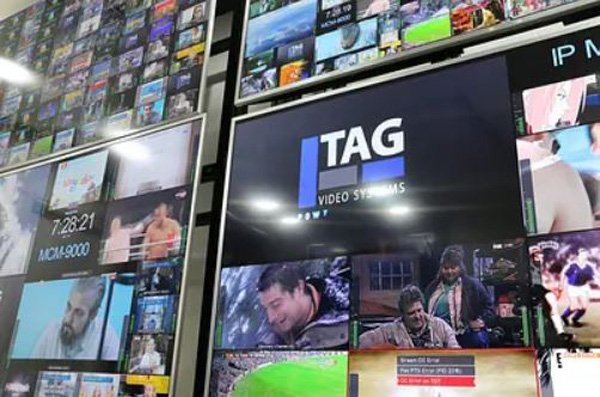 Furthermore, as the compute power of newer hardware increases, MediaHub finds that they are able to do more on a single server. For example, Simon noted that in 2018 they were able to test just 12 channels running on a single server output.
"Today we can run TAG Mosaic software through a single COTS server, purchased at a lower cost than the 2018 server, to monitor 40x uncompressed feeds and 96x compressed feeds, supporting three different Mosaic outputs – one UHD, one compressed HD and one uncompressed HD," he said. "With the new Dell R650 Gen 15 server, which uses the high speed PCI4 bus, a single TAG system can monitor over 100 uncompressed sources on multiple UHD Mosaic outputs."
Local Support
Magna Systems supplied the TAG MCM-9000 and Mosaics software, installation and design assistance, and will support the product locally and serve as a point of contact with TAG VS.
"The simplicity and scalability of the TAG system Magna supplied were major factors for us," said Simon. "There was no large installation, testing or onsite customisation. It was as simple as plugging in a USB stick, which houses the software and OS. The server then boots as a multiviewer, and after taking a few minutes to auto-detect multicast feeds and assign a layout, set-up was complete and monitoring was up and running. It's the fastest product deployment we have seen." www.magnasys.tv