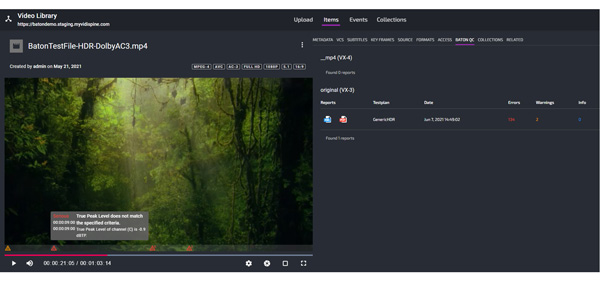 Vidispine's cloud-based VidiNet media services platform will soon include automated quality control of video footage. The upgrade follows the platform's integration of file-based QC tools from partner Interra Systems that make use of machine learning (ML) and artificial intelligence (AI).

VidiNet handles many, diverse tasks and requirements along the media supply chain, from creation to production, to monetisation of content, by making a range of software services and apps available in a pre-integrated environment, delivered as a service. In this way, the platform not only supports various media workflows, but includes scaling options for use in professional settings.

VidiNet has now been expanded to open access to all functions of Interra's BATON QC system as a cloud service. It supports elastic scaling, which allows unlimited QC processes to run simultaneously. BATON supports a large number of media formats and performs a combination of automated and manual quality checks, such as subtitle and closed caption checking, audio speech identification or loudness detection and correction.
This functionality includes BATON's built-in test plans for various standards and broadcast workflows such as DPP, iTunes, Netflix, Cable Labs, ARD_ZDF, ingest, playout and so on, which integrate the workflow and keep it running efficiently.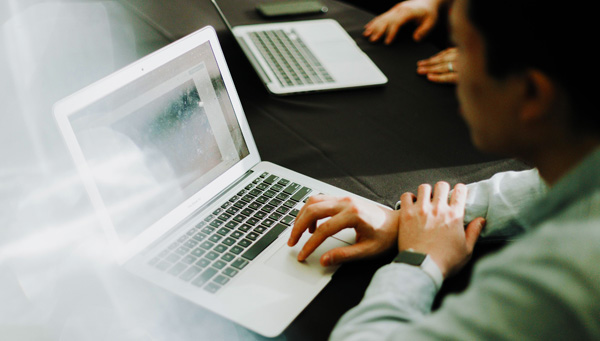 BATON is used in industries around the world that work professionally with video, including broadcast and telecommunications, post-production and archiving file-based content. It also helps VidiNet users who want to grow out of their on-premise systems and move their workflows completely to the cloud.

All BATON QC Checker capabilities are available within VidiNet. The base fee is charged per content minute, clearly anticipating costs for users. Flash/PSE, Dolby AC3/E, HDR and DRM incur an extra fee per content minute. Results of the QC analysis are then visualised on the VidiNet timeline.
According to Stefan Eckardt, Head of Platform Success within the Vidispine team at Arvato Systems, cloud-based QC is currently an important growth area in the industry. He said, "This partnership gives VidiNet users access to a reliable ML and AI-enabled automated QC platform, while in turn, VidiNet allows BATON QC users to scale up their service rapidly, to almost any level."

Penny Westlake, Director Europe, Interra Systems said, "As more companies move their workflows wholly or in part to the cloud, QC is one of the vital elements that give cloud-based systems distinct advantages in terms of scale and flexibility across the overall process." www.arvato-systems.com