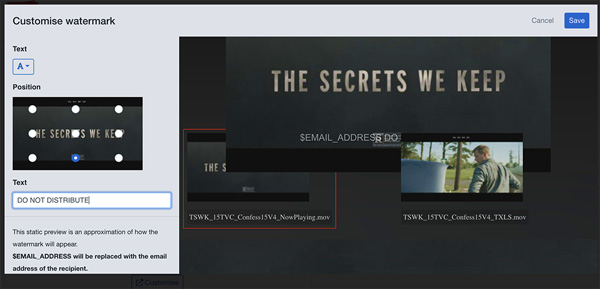 Media Room 3.0, cloud-based asset management software-as-a-service from Silver Trak Digital, now includes a new Aspera cloud service allowing users to collect and distribute files of up to 3Gbs, along with a frame accurate player and tools for clipping, transcoding and framerate conversions.
To increase content security, version 3.0 now carries out dynamic per-recipient watermarking, IP restrictions and dual-factor authentication, and has a new Media Room Media Centre for controlled sharing of content. AI/ML capabilities have been added to support speech-to-text processing and face and logo recognition, audio handling is enhanced, and studio grade DRM and upgraded artwork capabilities are available for electronic screener campaigns.
Media Room Grows Up
Silver Trak Digital COO Christian Christiansen said, "Ten years ago in 2012, Silver Trak Digital was operating as a 9 to 5 business in an industry that required content services 24 hours a day, 7 days a week. Media Room was developed as a product to place Silver Trak Digital on users' desktops for 24/7 operation. Likewise, as the industry began to move from tape-based to file-based workflows, the supporting tools and systems needed to transition accordingly – capturing, storing, searching and transcoding files for rapid distribution."
Silver Trak wanted clients to be able to self-serve many of the services they offered, including Aspera file-based deliveries, transcodes and framerate conversions. Media Room clients only pay for services they use, when they use them, making the transition to file-based workflows simpler and more cost effective.
Christian said, "At the time we decided to develop Media Room, the industry had gone through a period of contraction. Technical and operational people had left and clients began to use Silver Trak Digital not just as a service provider but also as an adviser on technical specifications. There was scope for Media Room to play a bigger part in day to day operations."
Greater Accessibility
Consequently, Media Room was further developed for efficiency, and with a straightforward user interface that accesses all of the features and functionality in one place, so that less technically-minded users can perform more complex services. "We also wanted to make Media Room available at a price that would allow organisations of any size to take advantage of its flexibility," Christian said.
Built to manage native broadcast files including 4K content, Media Room allows clients to collect, store and manage content in an intuitive, secure environment. Over the past ten years, the company has continued to work with the broadcast, news, sports, distribution, production and post production industries to monitor how their requirements are changing.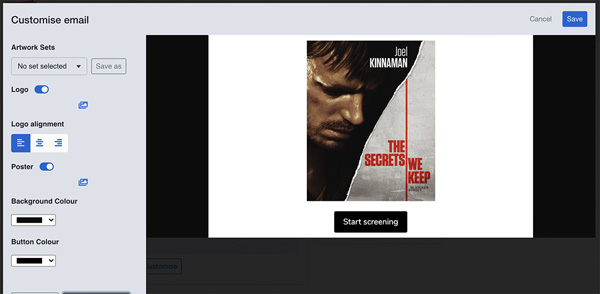 "For example, with the new Screener module, companies can apply creativity to their presentation and the look of their screener campaigns with improved artwork features, as well as dynamic watermarking and full studio grade DRM."
Content Distribution and Sharing
Regarding the distribution of content, which can be aggregated and collected through Media Room, the content is uploaded by third party producers or post production facilities into Media Room which in turn serves as a secure sharing environment for rushes. Media Room then facilitates the storage and management of files – hundreds of thousands of files in all formats, if needed – and delivers them efficiently to clients around the world.
Over the last ten years, Christian has seen the use of Media Room extend to clients from multiple verticals and industries. A further advantage is that any clients who use Media Room also have direct access to many other Silver Trak Digital services, such as 'eyes on' QC, content preparation and packaging for over 100 OTT, SVOD and AVOD platforms, DCP creation and distribution and others. www.silvertrak.com.au