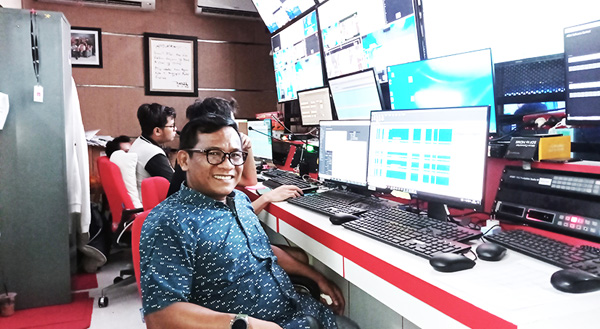 Telkom Indonesia is an Indonesian multinational telecommunications conglomerate with major businesses in broadcasting, multimedia, telephony, internet and data communications. After privatisation in 1995, Telkom Indonesia became one of the country's largest telecommunication service providers, and since then has continued to expand. Recently, as part of their new master control room (MCR) project, the company invested in and undertook the build of a multi-channel playout system.
At Telkom Indonesia's interactive pay television service UseeTV, Head of Master Control Room Yosh Ramadhanul said, "We use the new system for ingest, QC, on air and archiving. Our systems integrator Magna Systems & Engineering integrated our existing broadcast management system with a new MCR and media asset management. Now, the system runs in one single workflow, as an MCR with comprehensive asset management."
Integrated Playout, MAM and Archiving
Magna Systems' Senior Pre Sales Engineer in Jakarta Maulana Alamsyah said, "Because Telkom Indonesia wanted to significantly enhance and extend their news, kids and sports channels, having robust, reliable playout was critical to their expansion plans. The project required multi-channel playout, MAM, routers and other infrastructure and archiving." UseeTV, which currently has more than 100 local and international channels, in particular wants to compete with other cable service providers on pause-and-rewind TV, VOD, video recording and other consumer features.
Despite the challenges of working under Covid restrictions, including full remote installation, integration and commissioning of software, an Imagine Communications Versio multi-channel playout system was supplied and installed, with Imagine routers and DAs (distribution amplifiers), Masstech archiving and Vizrt media asset management, Viz One.
Users can design graphics to include assets directly imported from Adobe After Effects.
Maulana said, "Telkom Indonesia's existing playout set-up was fairly basic without a great deal of functionality. The new system now encompasses DVE, complex graphics and audio processing and, overall, a complete up-to-date playout system. As a result they now have the features they need to enhance their channel presentation and include MAM and archiving into an efficient workflow."
Modular Approach
Versio is a modular system, running on highly integrated components. The Ingest module can be set up to handle booking, media prep and QC, and on to media playout and archive. Critical feeds can also be prioritised, with redundancy.
Telkom Indonesia controls all aspects of their workflow, from traffic and creating assets for TVCs, to planning, channel playlist creation and final playout. Versio's file orchestration module called Workflow makes sure video, graphics and other assets required for channel origination consistently arrive where they need to be, on time.
Playout Automation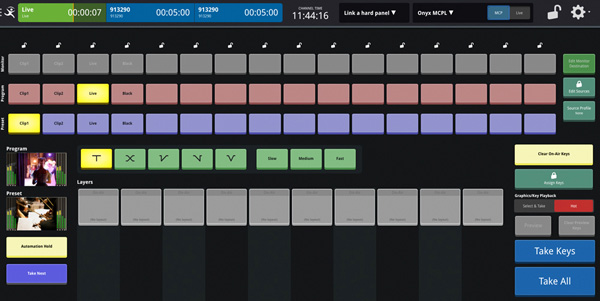 Workflow integrates with third-party asset management tools – in this case Vizrt Viz One, archives and storage devices, including cloud. Workflow also automates processes within the Versio modular playout environment, orchestrating workflows such as transcoding, file transfer, metadata extraction and manual tasks such as QC review.
"All data and metadata is now submitted automatically to the MAM and MCR. If there are any errors or discrepancies, the system will automatically alert the MCR operator who can then amend the issue. The MAM pushes the clips to Versio playout while the operator does the final checks to make sure the content is ready to go on air. The playlist is also automatically monitored and sent to the broadcast management system," said Maulana.
Over the top of this, the operator can use the new system to create DVE and graphics, as required per programme. The Versio Graphics module uses templates, which are created and modified through a web-based interface, with preview and video overlay. Users can create markers and simplified macros, or design more complex graphics by directly importing assets from Adobe After Effects or adding dynamic-data driver content and real-time tags, including content triggering.
Maulana said, "With this combined playout, MAM and archiving system, all data and metadata is now automatically updated in real-time. This includes all information contained in the traffic playout workflow, making the process smoother and more efficient." www.magnasys.tv