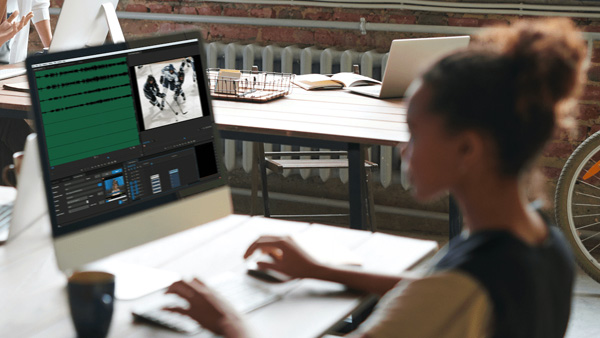 Dalet Brio supports a migration path to IP operations.
Dalet's cloud-native platforms Dalet Flex, Dalet Media Cortex and Dalet Brio are now updated to support the broadcast and media industries' on-going adoption of flexible hybrid and cloud workflows, especially in remote work scenarios.
These applications are Dalet's media logistics, AI-driven production and IP ingest and playout tools, which now have robust APIs and Integration Panels making it simpler to collaborate with third party editing and creative tools and enterprise applications like Salesforce and Slack.
Coordinating the Media Supply Chain
Dalet Flex centralises production, distribution and archiving workflows into a configurable content management application. The goal is to manage, package and distribute content more easily and at less cost. Its metadata and analytics capabilities are all based on a media asset management (MAM) layer and orchestration engine, so that users have a single source of truth for media assets across the entire media supply chain.
Dalet Flex can be deployed on-premises, in the cloud or as a hybrid system, and works with multiple clouds in one system. Over time, Dalet continues to add capabilities to Dalet Flex including previewing individually selected audio tracks, increased metadata thesaurus support and bulk metadata changes.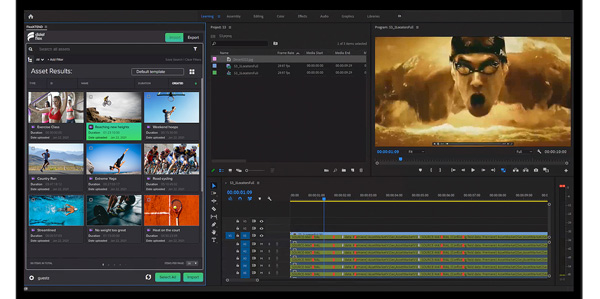 The new FlexXTEND Panel enhances NLE integration with creative tools including Adobe Premiere Pro.

The new FlexXTEND Panel integrates with NLEs and creative software, in particular Adobe Premiere Pro. The panel includes search and content discovery with free text searching for general queries, advanced filters and sorting for targeted queries against metadata, and saved searches for common queries. Users can work with proxy files or source content and have both thumbnail and list views for browsing and searching for content. It's also possible to preview video, image and audio content before importing to a project, and to cross-collaborate with the FlexMAM and asset collections.
Transition to IP Production
The Dalet Brio ingest and playout platform is built with a transition path to full IP production workflows. Dalet Brio supports a high density of ingest and playout streams, which eases the process of migrating operations to IP without disrupting existing workflows that still rely on SDI.
Workload distribution and core optimisations for HD and UHD increase density, promoting smoother ingest and playout workflows for high resolution productions and adding flexibility, so that teams can still create and deliver content across hybrid infrastructures.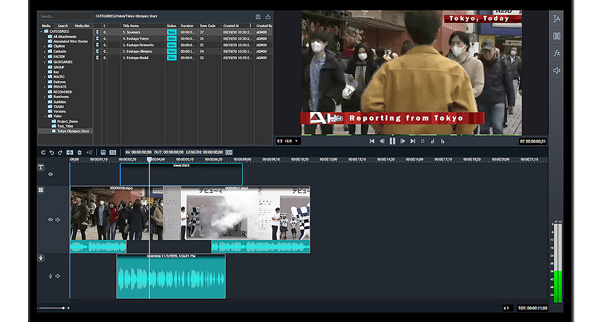 Dalet Media Cortex will also be part of Dalet's upcoming Unified News Operations, Dalet Pyramid.
Cognitive Services to Support Automation
The Dalet Media Cortex AI service platform uses cognitive services and machine learning to support speech to text, object recognition, facial recognition and automated subtitling services. Media Cortex aggregates such services from AI engines including Amazon Web Services and Speechmatics, and works as a complement to Dalet's Media Workflows and News systems.
Recent updates to Media Cortex include APIs to translate captions while preserving timing information, making manual retiming of translated captions unnecessary. Further to that, the integrated caption editor now flags infringements related to timing, line and character overlaps in real-time, giving users a chance to address visual issues earlier on in the production process.
Metadata, which makes AI workflows and automation possible, is basic to Dalet platforms, which use it to support AI workflows like real-time recommendation of indexed content for storytelling and automated creation of subtitles for content distributed internationally.
Dalet Media Cortex will also be supplied as part of the AI-powered newsroom starter pack for Dalet's upcoming Unified News Operations, Dalet Pyramid, which unifies news production across all of an organisation's channels and audiences, and has a web-based editor for digital and broadcast channels.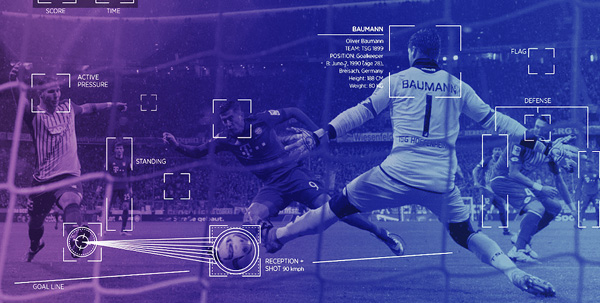 Dalet Media Cortex incorporates AI-production into news and media workflows for remote and in-house teams.
Full Cloud or Hybrid Architecture
Dalet says that the need for remote workforces and business continuity has accelerated the industry's transition into the cloud. Dalet products have a full cloud or hybrid architecture in terms of compute and storage. This means users can design a workflow without manually adjusting the underlying physical systems themselves, and have a systems that will be more responsive to the fast changing environment.
The Dalet SaaS business model is a way for users to consolidate costly systems for efficiency, avoid dedicating staff and time to maintenance, and use the characteristics of cloud to become more flexible and mobile.
Dalet will show these products and updates at CABSAT2021 and IBC2021 events, and virtually at Dalet Connect. www.dalet.com