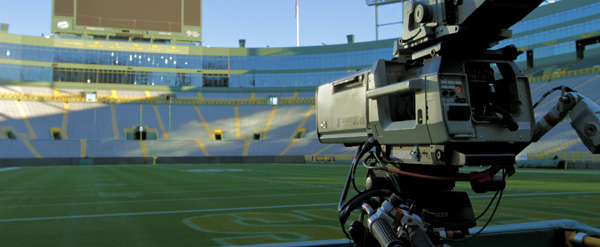 Game Creek Video supplies mobile television production units for large-scale live events and has recently completed the upgrade of one of its main HD units to full HDR capabilities. The upgrade of PeacockOne, a 53ft (16m) expanding mobile unit, is the first of several improvement projects scheduled for the company's fleet. The unit's upgrade has been accelerated to support NBC Sports' delivery of upcoming events in 1080p and UHD/4K formats.
Demand for higher resolution live productions from other major US sports broadcasters has increased as well, including FOX Sports, ESPN and CBS. The PeacockOne project is based on EVS' LiveCeption and MediaCeption systems.
Live Production Workflow
The upgrade programme to LiveCeption Signature, due for completion by 2023, includes the deployment of 40 new XT-VIA live production servers, which crews will use to replay, edit and produce content from the sports footage as it is captured on game-day. As part of an integrated workflow, the new servers will be matched to the EVS LSM-VIA, an IP-based replay and highlights system, to create super slow-motion in-game replays.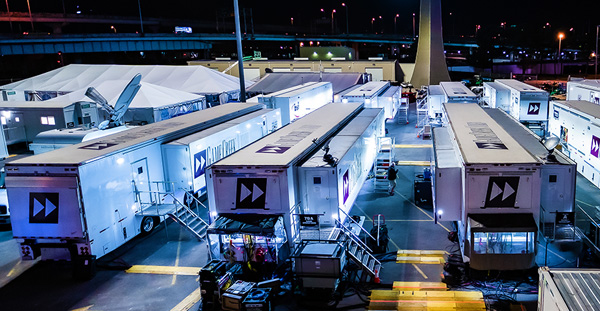 LiveCeption Signature is a workflow package that combines EVS equipment and can be scaled and customised to support full-HD 1080p or UHD/4K production environments, in either HDR or SDR format. The primary aim is accurate, fast-turnaround replays, relying on the XT-VIA servers to support new formats and protocols from HD to 8K, with SDR, HDR, SDI and IP, in the one system. XT-VIA also lends speed, control and precision to productions, with a capacity of up to six channels of UHD and 16+ channels of HD.
LSM-VIA replay and highlights system is the hardware centre of the LiveCeption Signature workflow. Through the XT-VIA server, teams using LSM-VIA have fast, direct access to all content on the network, and control for live operations. IP connectivity and software-defined networking also mean team members anywhere can access production resources, at speed, and set up collaborative, flexible workflows that adapt to each production and scale as needed.
LSM-VIA supports multi-viewing – even in UHD-4K from remote locations – using the SRT network protocol, owing to a certified integration with Haivision's Maktio X series of real-time video encoders and decoders. This system can deliver very low latency at a high enough quality to create replays and highlight packages over managed networks or public internet.
Asset Management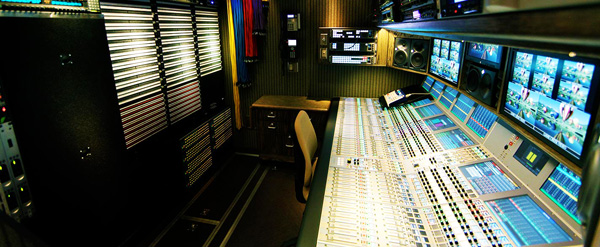 Game Creek's PeacockOne unit is also equipped with EVS' MediaCeption production asset management (PAM) software, through which teams can manage their content from nearly any venue. Open and modular, it facilitates multisite and remote collaboration for teams publishing to digital platforms. It is also tightly integrated with third-party MAM, automation and post-production products so that, via MediaCeption, editors can browse content, perform live edits and control playout.
Game Creek Video is now moving ahead with further investment in EVS devices and software across its fleet of mobile production units. Garrett Sullivan, SVP Production & Finance at Game Creek Video said, "For us, EVS has the performance, reliability and flexibility we need to carry out mobile production to a high standard. As our business has grown, integrating EVS systems into our operations allowed us to continuously adapt to client demands and stay competitive.
"With this latest investment in LiveCeption and MediaCeption, for instance, we've adapted to agile HDR sports production. Just as important, our teams can now efficiently collaborate, wherever they are." evs.com