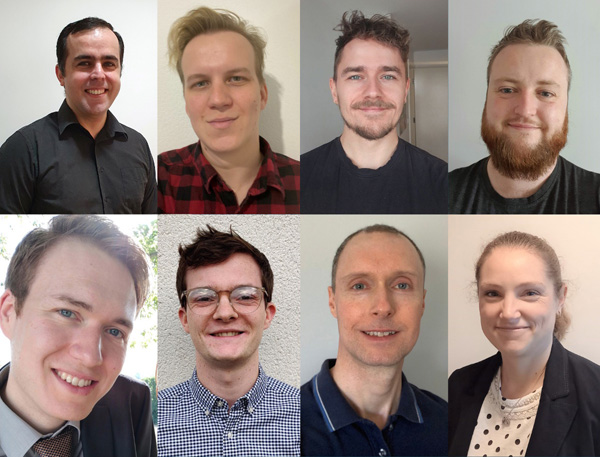 Pebble has announced a range of new hires across its business as it continues to build on successes over the last year. The new staff include several new international members of the Customer Fulfilment Team as Pebble enjoys significant growth in several key territories around the world.
Rafael Girotto, Evgeniy Groznykh and Jordan Toner have joined as Customer Fulfilment engineers. Rafael will work in the Support department helping existing on-air customers and will be based in Brazil. Jordan and Evgeniy, based in the UK and Russia respectively, have joined the Project Engineering department aimed at delivering diverse projects for new customers.
In the UK, Matt Miller has taken up the role of Principal Developer, Mark Hobbs joins as Senior Developer in the Oceans Platform team, Simon Green as Developer in the Integrated Channel Team, and Jason Noakes joins as Senior Developer in Test.
All bring a wide range of industry experience to Pebble with them, including working with key partners in the continually expanding broadcast ecosystem, and microservices architecture deployments, and will play an important part in the company's future plans and expansion.
Rebecca Lakey also joins in a key role of Operations Administrator, where she will support the current members of the UK Head Office Operations team to ensure day-to-day smooth operations.
"I am delighted to see us welcoming new staff to the organisation yet again this year," comments Peter Mayhead, CEO, Pebble. "Following the recent announcement of our Half Year Results, it's exciting to see our growth continue at such a rate. I have no doubt that our new team members will build on what our current teams have achieved so far to deliver automation, playout and management for customers." www.pebble.tv