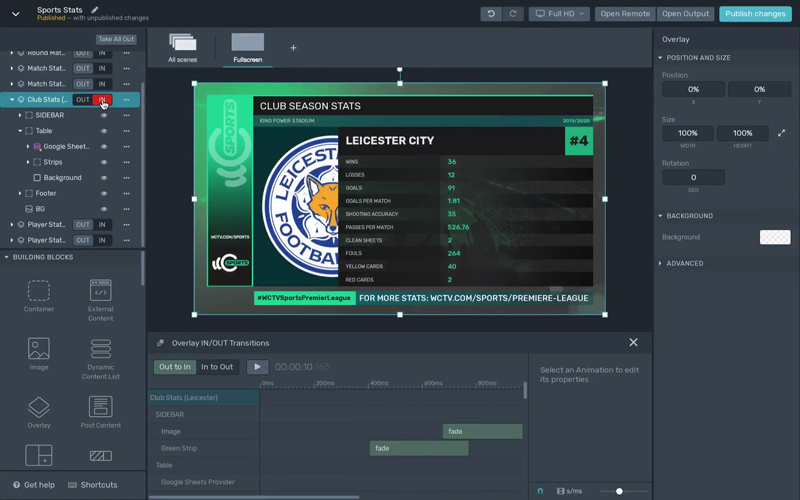 Flowics live graphics platform developer has become an EVS Certified Solutions Partner for the EVS X-One live production system. The partnership integrates Flowics Graphics, second screen and streaming extensions with the X-One system, giving users a management system for all overlay graphics in X-One.
A single operator working on the X-One can control a full live production using the system's specialised interfaces to efficiently access the necessary tools. Because it is compact, unified and simple to deploy, the system is a practical way to save costs on smaller-scale productions using up to six cameras, producing broadcast-quality output.
Flowics brings various advantages to the X-One's graphics creation workflows, including cloud-based HTML5 broadcast graphics and live data integration, plus multiplatform audience participation and social media integration. A web-based graphics editor and control interface is available for managing graphics remotely, and tools for preparing interactive overlays for live streams on Twitch and Facebook Live. No dedicated hardware or on-premises installation is required.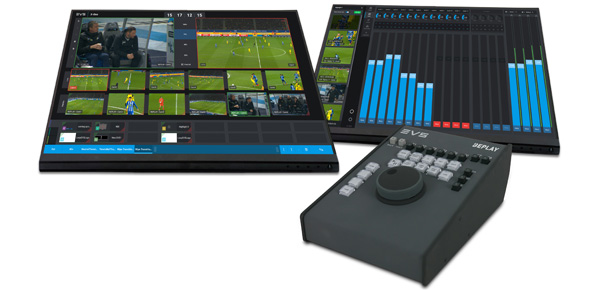 EVS X-One switcher
François Gillet, solution specialist at EVS, said "Our partnership gives X-One users access to the functionality they need to add qualitative and professional graphics to their productions. As well as the platform itself, customers without the internal resources needed to create their own graphic content packages can access Flowics' creative services to add visual interest to programming."
Through this integration, X-One operators can use the Flowics HTML5 cloud graphics editor to create dynamic overlays and manage graphics playlists in X-One, with a special focus on live sports productions. These abilities include making player substitutions and inserting scorebugs, match statistics and other graphics elements.
To enhance X-One production, they can also create interactive experiences for web and mobile with Flowics' Second Screen, by integrating viewer engagement on air via participation options, polls, social content and others. Flowics has a catalogue of data visualisation and audience engagement widgets, used with participation tools to engage viewers in unusual ways.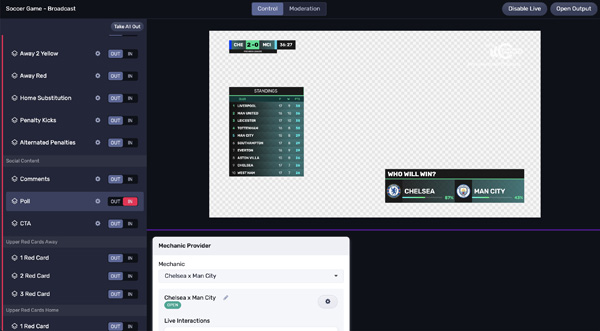 Users can combine the widgets with different page elements, and use Flowics Streaming Extensions to add interactive overlays for audience participation on Facebook and Twitch to help increase watch times for live streams produced with X-One. Users can also incorporate live data and sports statistics into their graphics with Flowics Data Connectors for Graphics, reducing the time and cost of creating and managing data-driven graphics.
The integration with X-One is carried out through the NDI protocol using the Flowics NDI Converter App, available as a free download. With this app, users are able to turn Flowics HTML5 graphics into an NDI video signal for use as an input into the EVS X-One. www.flowics.com