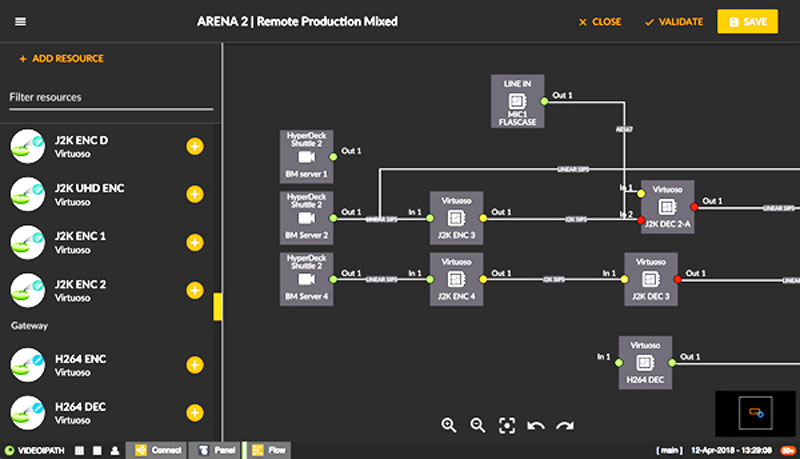 Nevion's orchestration and SDN control software VideoIPath now supports Cisco Nexus 9000 Non-Blocking Multicast (NBM) in both active and passive mode, and multicast Network Address Translation (NAT). This update means users can now take better advantage of Cisco's Data Center Network Manager (DCNM) in conjunction with VideoIPath.
NBM passive mode allows customers using Cisco switches to use the orchestration and SDN control features of VideoIPath more effectively. VideoIPath combined with NBM passive means a user can schedule connectivity, make informed routing decisions for media content, load balance and handle redundancy for media flows. All in all, this makes more efficient use of the available IP fabric capacity. Meanwhile, NBM active mode can be used to integrate with existing deployments.
Further to this level of control, Cisco's DCNM can be used to closely manage the full life cycle of the Nexus switching infrastructure, including configuration provisioning, simplified operations with deep visibility to flows, flow path and granular bit-rate on a per flow basis, and PTP (Precision Time Protocol) monitoring that monitors performance on Nexus 9000 boundary clock functions. All together, these updates give media network operators the functionality needed to deploy and manage the IP fabric at scale.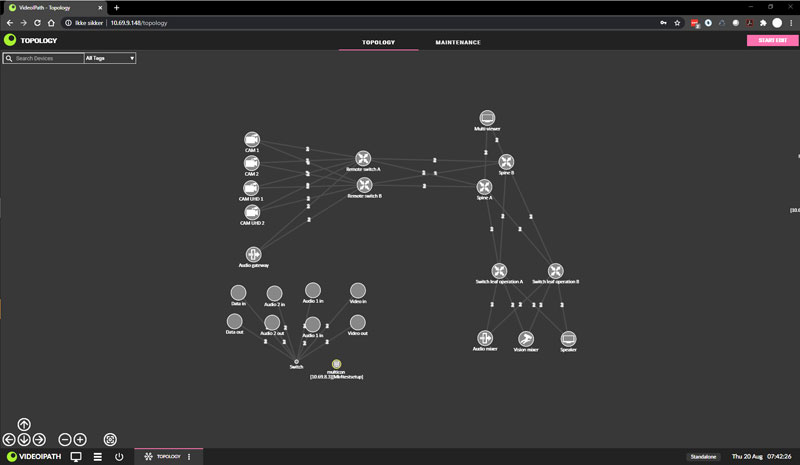 Since making these updates, Nevion has deployed several major projects running with VideoIPath and NBM, including a project for a German TV channel and another for a nationwide Swiss initiative that connects regional studios with sports stadiums to create a larger production network.
Recently, Nevion also expanded its support for Cisco products in other ways by adding Multicast NAT (Network Address Translation) for Cisco Nexus 9000. Support for end-to-end RTP monitoring and multicast-to-unicast NAT are also planned.
Arne-Johan Martinsen, VideoIPath Product Manager at Nevion, said, "Because Cisco is widely considered to lead the way in IT, networking and cybersecurity systems, this combined, complementary functionality makes a tremendous difference for our customers. It gives them the power and capabilities to take full control of their IP fabric and make more effective use of VideoIPath's more advanced features. We look forward to working closely with Cisco on future projects to enable our customers to take advantage of the best developments on the market."
"We are pleased to partner with Nevion in supporting our customers as they migrate to IP," said Rahul Parameswaran, Principal Technical Marketing Engineer, Cisco. "Together, our solutions will help to enhance their current and future deployments and enable them to adapt to multiple workflows with simplified operations." nevion.com