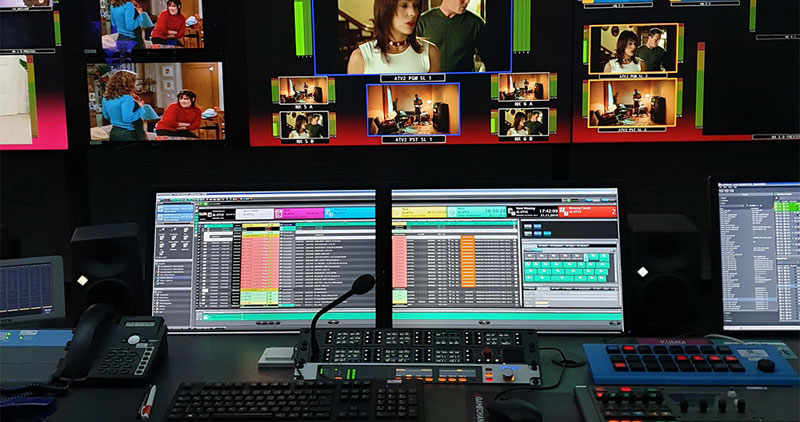 RBS TV is one of the oldest Rede Globo affiliates and Group RBS' main network presence in Southern Brazil. Interested in increasing efficiency throughout the organisation, RBS plans to consolidate its independent stations in central casting clusters, optimising and automating their operations. Making this change is anticipated to help it achieve its primary objective – reducing repetitive tasks for operators and transferring manual and labour-intensive activities over to safe, automated operations.
To help restructure and centralise its operations, RBS chose a fully redundant playout-in-a-box system that encompasses branding, loudness processing and remote operation. Adopting a hybrid approach, with central casting from the cluster and remote casting from HQ and the network, means RBS has been able to consolidate operations but still keep a distinctive presence in important regional markets with local news and programs. The result is less infrastructure, opportunities to redeploy staff to more creative roles, and controlled costs combined with safe, reliable operation.
Bespoke Automation, Playout and Management
In a competitive pitch, RBS evaluated several solutions available on the market before choosing a Pebble system that demonstrated the ability to cope with the project technically while remaining cost-effective, and could be tailored to their specific needs. Pebble software is now overseeing bespoke automation, playout and management for the network.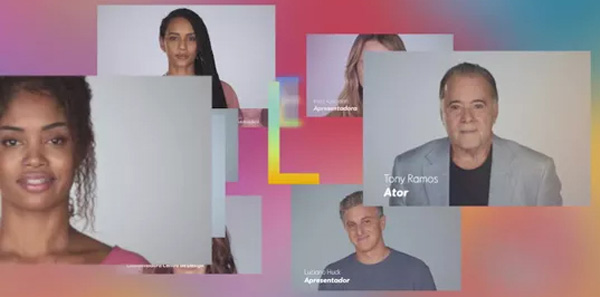 Traditionally the central casting idea is considered a part of media concentration – that is, extending the reach of larger broadcasters at the expense of smaller operations. But handled in this regionalised way through software adds enough flexibility to accommodate variation and changes over time. As well hosting regular clip-based channels, Pebble Playout in a Box is capable of handling more complex, reactive channels that feature late-breaking changes.
"Pebble has an accessible interface that has been widely adopted in Brazil, by Globo among others, that supports fast on-air changes and planning and efficient media management," said Carlos Fini, CTO at RBS TV. "Furthermore, the system's flexibility and its bd and COTS-based approach makes it possible to use locally sourced and integrated hardware, and its wide, installed user base here in Southern Brazil also helped make it an obvious choice in our market."
Systems Integration
São Paolo-based systems integrator Videodata has integrated all the hardware locally, with local on-site support. "We have delivered a complete installation of Pebble Automation and Integrated Channel for RBS TV," said Rosalvo Carvahlo, CEO, Videodata.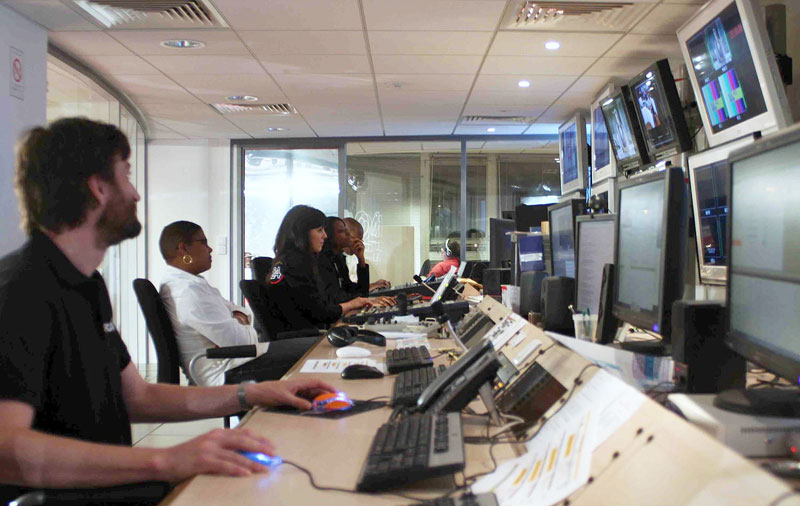 Pebble's Integrated Channel device puts scalable audio, video and graphics functionality into a compact format to meet specific ingest, channel branding and multi-channel playout requirements. It replicates, in software, the functionality of broadcast playout chains that are traditionally made up of single-purpose devices, and can be customised for various channel types – closely scheduled, static channels up to reactive channels using multiple formats, complex graphics and live inserts.
Rosalvo said, "What made this installation unique were the specific Pebble workflows to meet their requirements. These include importing automatic metadata and media transfers, and fast system responses to accommodate last minute changes for live TV, including graphics and DVE functionality, Time Shift/Time Delay for overrunning sports events and systems for remote network triggering.
"Seeing them successfully go to air recently was a testament to the collaborative team effort between ourselves, Pebble and of course the dedicated broadcast teams we worked with at RBS TV." www.pebble.tv