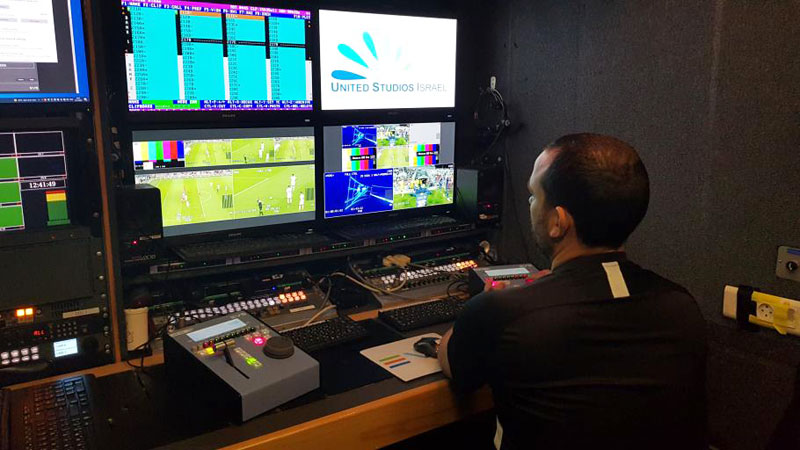 Earlier this year, United Studios of Israel upgraded its flagship van, the OB van 1 unit, just in time to serve the live production of the new Israeli Premier League season, which began in September. Also known as Herzliya Studios, the facility is located in Herzliya in north Tel Aviv, and worked with local systems integrator Draco Video on the upgrade.
Draco Video, an established EVS distributor, invested in the EVS LiveCeption Pure replay system for this project. The use of LiveCeption Pure is now being extended to the various other live sports and entertainment productions that United Studios covers including the popular Ninja Israel obstacle course challenge, and will later be installed within its large-scale studio facilities.
Replay Opportunity
Assaf Roet, owner at Draco Video, said, "EVS' brand name is very strong in the local broadcast market, but its products are often regarded as premium equipment that is financially out of reach for many businesses. When the time had come for United Studios to upgrade their old equipment, LiveCeption Pure was our opportunity to give them access to EVS' leading replay system while keeping their investment costs under control."
The full system is comprised of two EVS XT-GO replay servers with one XFile3 connected archive and transcoding system, a pipeline that handles multi-destination file transfer and archive processes during a live production. The XT-GO servers have the same core tools and functionality of EVS' higher-range XT servers, including uninterrupted live feed recording, slow and super motion replays, plus clipping and playlist control.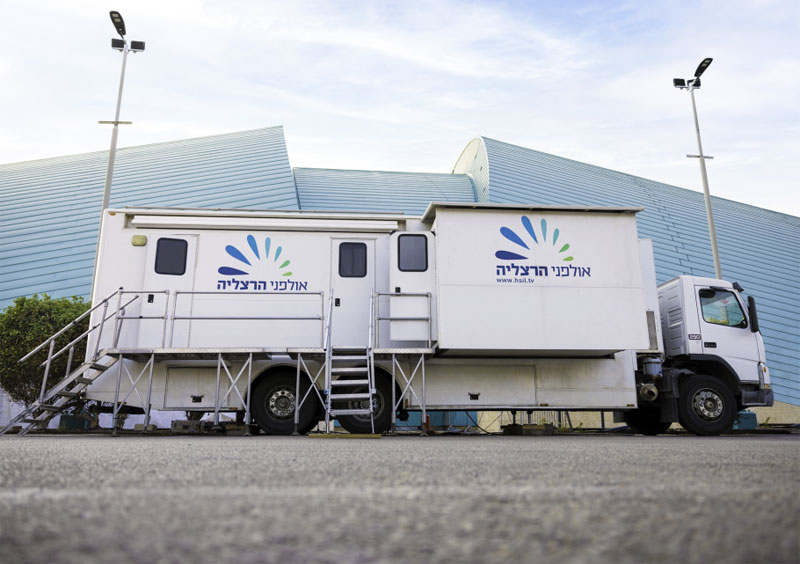 XT-GO can be customised into flexible configurations and supports SDI/IP connectivity. It also integrates new formats from HD/ FHD up to UHD/4K, and SDR to HDR. In terms of its suitability for the live coverage of Israeli sports competitions, the system's ability to effectively balance between high-quality, reliable live programming and lower infrastructure costs was critical.
Simpler Live Production
XFile3 gives users immediate access to and archiving of EVS server content during events, or alternatively, content can be live streamed directly to post-production platforms, collaborating in real time from a central interface. While on-site during events, XFile3 kept Herzliya's operations simple by largely automating archive, transform and restore of the captured content, controlled from a single interface.
XFile3 is capable of archiving to multiple destinations – local or through connected live workflows enabled by C-Next – in different codecs and file formats, and supports HDR/SDR cross conversion. When restoring current or legacy content for playback, conversion of formats and resolution is managed automatically, including the dynamic conversion of SDR to HDR.
With this investment, United Studios' OB van 1 has become the first mobile TV production unit in the region built with EVS equipment and systems onboard. United Studios feels this gives it a competitive edge on the market and, conversely, this Draco deal has also helped expand EVS' footprint in the region, resulting in more productions taking advantage of modern gear and techniques and delivering high-quality live programming to audiences. evs.com