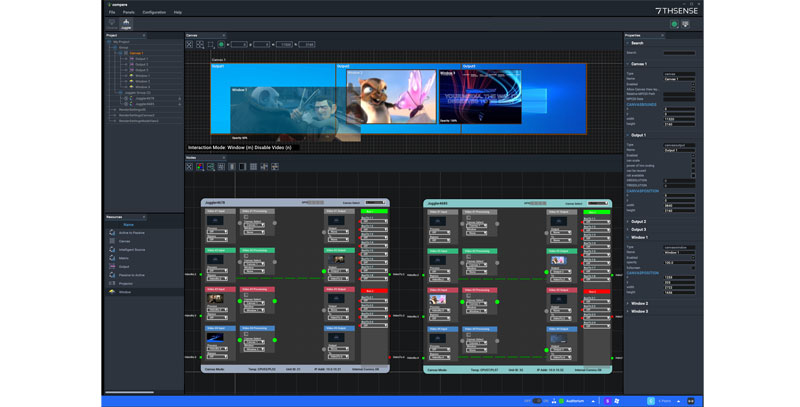 7thSense specialise in media serving, pixel management and show control for clients ranging from theme parks, live events, 3D entertainment theatres, planetariums and other visitor attractions, to digital signage and projection mapped installations. The company designs and develops several hardware devices and creative software.
7thSense has purchased a QxL 25G IP ST 2110 rasterizer from PHABRIX for SDI and IP ST 2110 product verification, in-house and at onsite installations. The two companies combined their efforts to develop the capability to output the most recent ST 2110 IP formats, including UHD/4K 12bit 444 60p.
Standards Compliance
Richard Brown, CTO, 7thSense, said, "In order to start delivering SMPTE 2110 support from our Delta Media Server and Juggler image processor, we needed to be certain that all of our equipment complies with the required specifications. We needed reliable, robust test and measurement systems that support the wide variety of formats we need to test.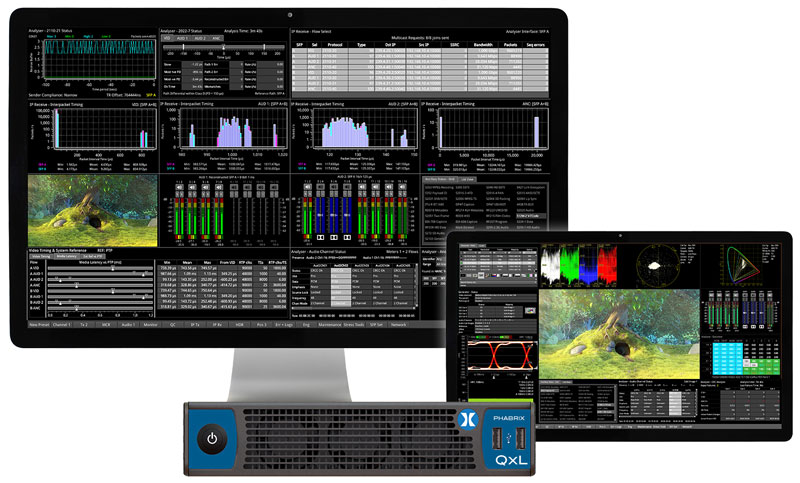 "Having used PHABRIX's Qx rasterizer previously in the UK and US, we were familiar with the company's performance in SDI systems. Their customer support and sound understanding of SMPTE 2110, added to their willingness to work with us to develop and evolve the product to support new industry-leading standards such as UHD/4K 12bit 444 60p, convinced us to upgrade to the QxL."
Flexible and compact, the PHABRIX QxL 25GbE UHD rasterizer meets the requirements of 10GbE/25GbE IP workflows suitable for professional broadcast. As an IP enabled rasterizer, it generates and analyses JT-NM TR 1001-1:2018, 2110-20 (video), 2110-30 (PCM audio), 2110-31 (AES audio), and 2110-40 (ANC) media flows, all with 2022-7 Seamless IP Protection Switching (SIPS), and independent PTP slaves, synchronised by the network master clock, on each media port for fully redundant media network operation.
Synchronisation
SMPTE 2022-7, or SIPS, specifies the reconstruction of the original stream in case packets are lost in any of the paths. Switching from one path to the other occurs without impact on the content of the stream.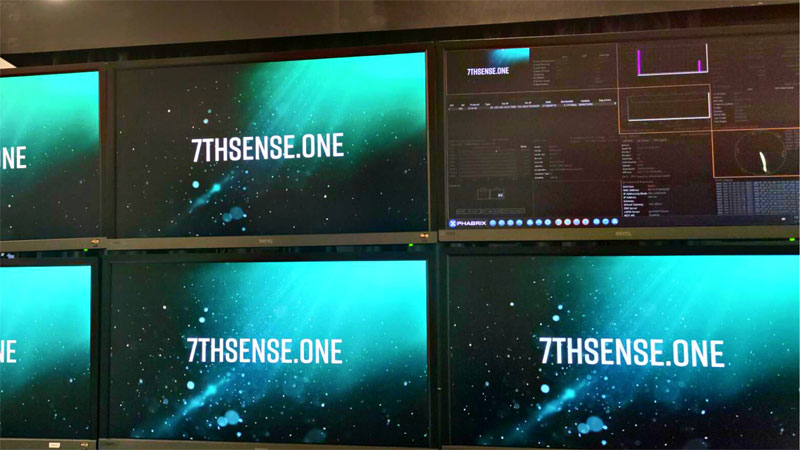 The standard for Precision Time Protocol (PTP) synchronises network clocks with microsecond accuracy, and is used wherever processes need to be synchronized exactly – like stream reconstruction. PTP employs two types of clocks, masters and slaves. A master clock, ideally externally controlled by a separate radio clock or a GPS receiver, synchronizes the respective connected slaves to its time, frequency and phase. By extension, each slave node is then synchronized to all the other slaves.
The QxL is one of the first devices of its type for which SDI is an option – not part of the core – making it more useful for HD IP broadcast operators today. The QxL comes standard with a comprehensive set of tools including up to 80 channels of audio per 2110-30/31 flow, QC tools, closed caption and loudness monitoring. Licenses can be added to accommodate UHD/4K (eUHD) 444 50p, 59.94, 60p formats, PCAP of 25G interfaces and extended UHD payloads. HDR/WCG options can also be added to meet future demands. www.phabrix.com