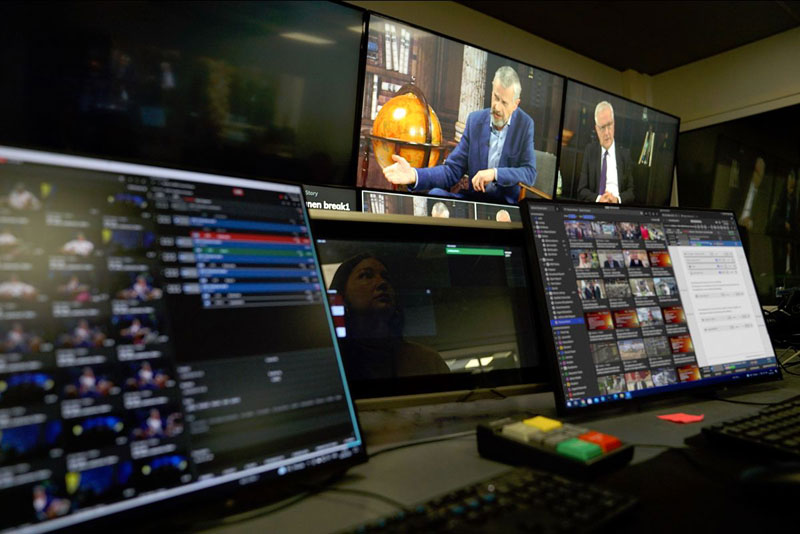 Finland's Alfa TV is going live with a second studio. Located in Kerava as a commercial broadcaster, Alfa TV serves the whole of Finland. It will use its new studio to expand its content with a news service, as well as to make sure its facility is futureproof and scalable.
Majority owned by Christian media ministry IRR-TV, Alfa TV has been delivering a broad range of content, from music and entertainment to sports and political discussions including live debates in the evening, via broadcast, cable and online. They started with broadcast in 2013.
Customised Automation
The news studio deployment has been built on nxtedition's production automation system, and joins a studio Alfa TV had installed earlier in 2019, also powered by nxtedition. Due to nxtedition's reliability, customisable nature and the technical team's familiarity and experience with it at the existing studio, the automation system has been chosen again. Furthermore, it allows the broadcaster to engage with its audience across multiple platforms.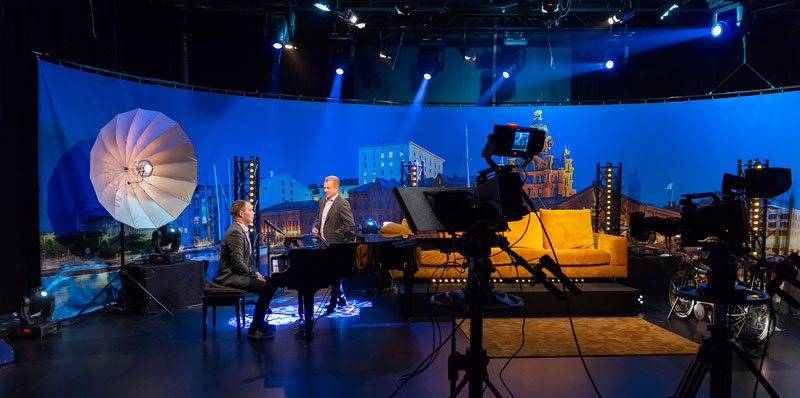 nxtedition's production platform, addressing automation and asset management, is built from a suite of microservices running as virtual machines on COTS hardware. This format allows the system to be precisely configured to the specific needs of individual broadcasters, easy to maintain and use and cost-effective.
Those microservices are the tools required to move a production through the planning and scripting of a story, content acquisition, media management, live on-air broadcast automation, channel playout and publishing to VOD, web and social media. Nxtedition automates these tasks to pull together the creative work of writing content, creating graphics and recording video.
Engagement
Alfa TV is expanding onto social media as a means of engagement with its audience. A key feature of the nxtedition platform is the speed with which video clips can be delivered to social media. The production team can define in and out points and publish with one click. This ensures social media is updated very quickly with timely, relevant material from their broadcast output.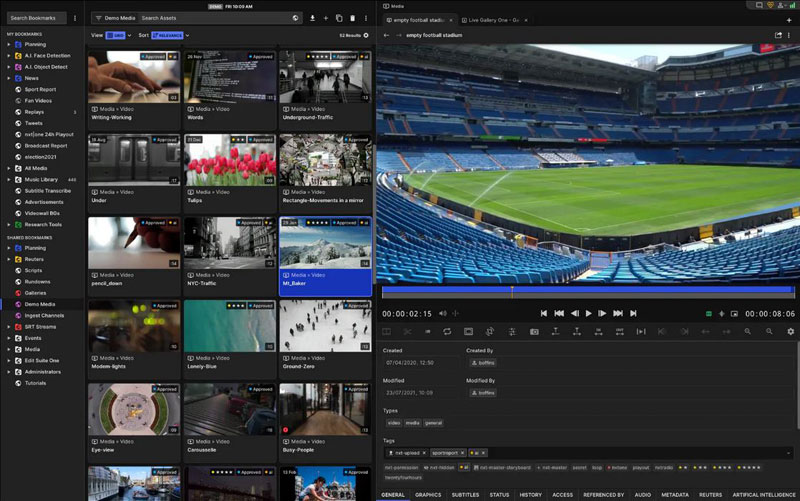 "We know nxtedition well and feel confident in its capabilities. It is light enough to meet our current demands but has enough functionality to grow with us," said Alexander Store, from the technical team. "It has a good price/performance ratio and most important, it is user-friendly. That makes it easier for our teams to produce content, and ensures we can engage with our audience on linear, online and on social platforms."
In an organisation with limited resources, ease of use is a critical requirement for Alfa TV, as it helps their limited staff maintain the quality of the programming at a high level. The configuration and workflows were developed by a team drawn from all parts of the organisation.
"The first studio is extremely productive – we were pleased to be able to help them develop their news strategy through the difficult times of the last year," said Roger Persson, head of sales and marketing at nxtedition. "Coming back to us for a second gallery has had several advantages for Alfa TV. Because nxtedition is virtualised, it is already in place for remote working, and because of Alfa's experience with the system, we had the second studio up and running without needing to visit the site in person." nxtedition.com