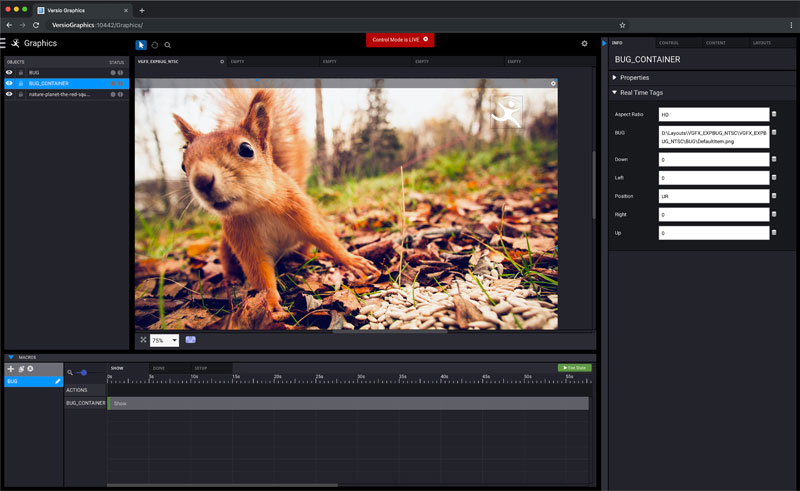 Independent Philippine broadcaster TV5 has implemented a new playout system to simplify their master control workflows, improve the efficiency of their operations and help them expand as their business evolves. It handles playout for the two flagship channels, TV5 and One News, as well as support for other channels and media management across the organisation.
TV5's playout is based on Imagine Communications' Versio integrated playout platform and ADC automation, with a fully integrated and automated architecture. The master control system includes shared storage built on Imagine's Versio IOX platform, which in turn integrates with the broadcaster's legacy NAS storage and archive network to give simple access to all stored content. Versio IOX is the platform that Versio's core ingest, playout and graphics services and servers operate from.
Scalable and Flexible
"We chose Imagine Communications' system because of its flexibility and scalability and because it readily integrated with our existing set-up," said Ronaldo A Hernandez, Office-in-charge (OIC), Network Engineering at TV5. "The graphical user interface makes operations straightforward and has allowed our teams to get up to speed and run the system themselves very quickly. Efficient and reliable, we are using the new system to build on our existing workflows without impacting our daily operations and make sure that we deliver the engaging content our viewers are expecting."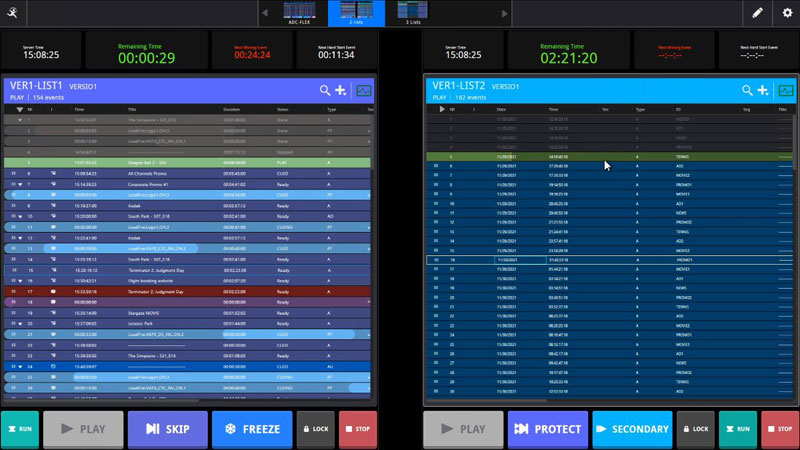 They have also successfully adopted Versio Graphics, which simplifies the graphics creation process and means they can support logos, real-time animation, video or audio clips, text crawlers, dynamic branding with now, next and later information, and DVEs. The two SDI inputs allow the playout to switch the two live feeds back-to-back, with no interruption.
Furthermore, the multiple outputs can be configured on Versio to serve different purposes, whether the output is for the main branded program, a clean feed, for use as a preset or simulcast. Versio can have an additional output, called Branded++, with unique branding to deliver a simulcast or variant of the channel with a different look, while still using a simple, singular graphics layout.
System Redundancy and Control
Playout uses Imagine's software-defined Versio system configured as full 2+2 redundancy – maintaining a second backup – for the main channels and as a playout network with 3+1 redundancy to support the broadcaster's other operations, including separate feeds for the ISDB (Integrated Services Digital Broadcasting) digital terrestrial output.
The Versio Redundancy option can be specified to keep up to five channels mirrored and synchronised, with automatic failover based on real-time health and status monitoring. Imagine's ADC automation gives system level control, managing the movement of assets as well as precise playout. For ease of use, it has an intuitive UI and includes alarms and logs to the system to establish channel security.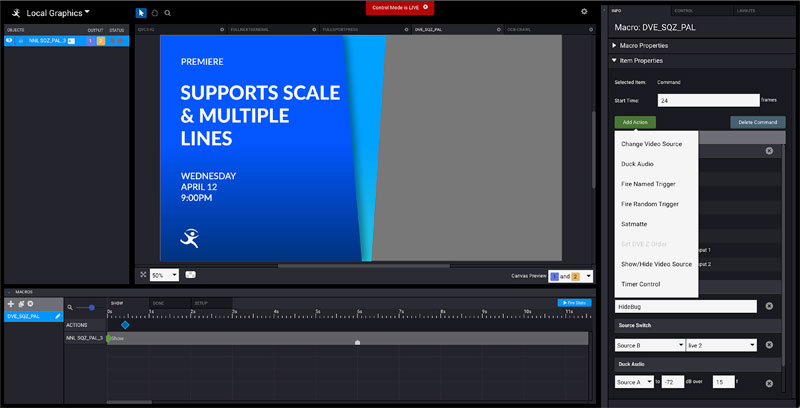 The MCR installation is completed with Imagine's Platinum IP3 router. As well as switching all the facility's signals, under both automatic and manual control, the router includes integrated multiviewer functionality, which allows operators to create monitoring setups to meet their precise requirements. Multiviewers are essential to operating the router, and this inclusion meant TV5 could simplify the installation by reducing hardware, cabling and rack requirements, and limit power consumption.
"TV5 is typical of a broadcaster needing to bridge legacy infrastructure with a software-centric future," said Mathias Eckert, SVP & GM APAC and EMEA at Imagine Communications. "The combination of Versio and ADC gives TV5 a secure, flexible, dynamic playout solution that can address their needs, now and into the future." The system design was developed by Imagine Communications and TV5, and was installed in the Mandaluyong broadcast centre by Imagine's partner and system integrator Composite Technology, Inc. www.imaginecommunications.com