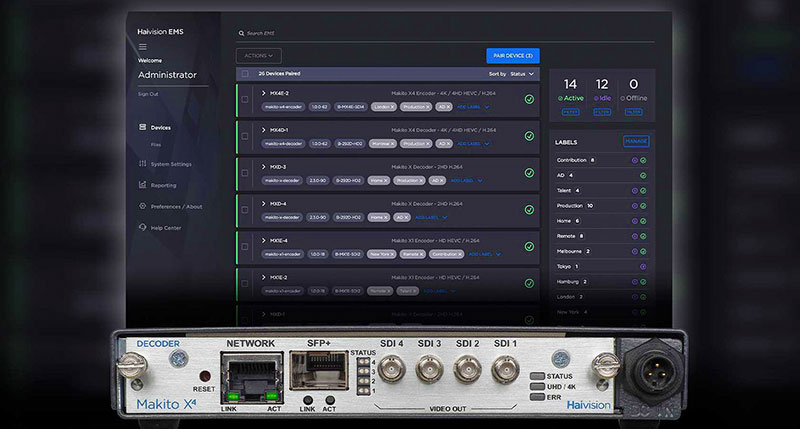 Haivision's Makito X4 real-time video encoder now features SMPTE ST 2110 input support, which creates more options for setting up decentralised IP workflows.
For example, support for SMPTE 2110 input directly from cameras and broadcast equipment means the Makito X4 can encode uncompressed ST 2110 video as more efficient H.264 or HEVC compressed streams, along with the audio and ancillary metadata, at very low latency. The Makito X4 can also connect directly to central production facilities, cloud resources or remote locations over public internet connections using the low latency SRT protocol.
The SMPTE ST 2110 standards support multicast IP streaming of uncompressed video over local area networks, removing the need for SDI video cables in broadcast facilities, production trucks and OB vans. However, due to the high bandwidth requirements, ST 2110 is not suitable for streaming to the cloud or to the internet.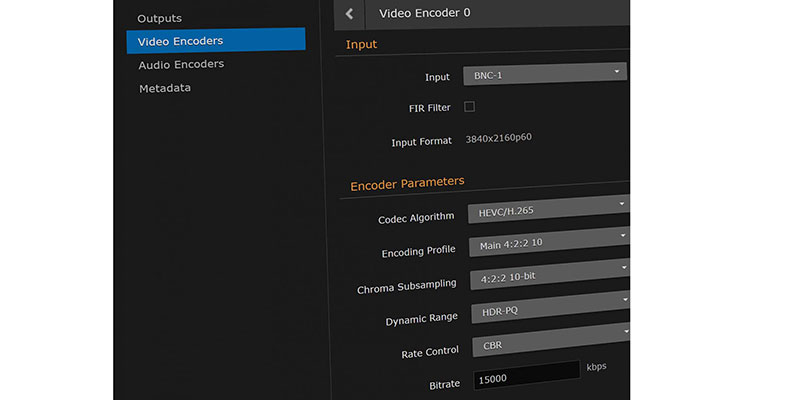 The Makito X4 Encoder is a useful means of bridging broadcast workflows across the internet or to the cloud in real time. The device supports multiple low-latency, synchronised inputs and is very compact, with a software-defined set of features. Now with ST 2110 support, broadcasters can use it for 100 percent IP-based operations.
The Makito X4 Encoder HEVC and H.264 video encoder achieves high image quality by encoding in resolutions up to 4K UHD with 4:2:2 chroma subsampling and 10-bit HDR. It supports native SRT streaming and high 4K UHD and HD encoding density, either as a standalone quad-HD/4K appliance or as a blade for up to 84 HD or 21 UHD inputs in a 4U rack module.
By also maintaining enterprise-grade security when transporting live video across IP networks, including internet, the Makito X4 is suitable for live broadcast contribution, remote production and enterprise video applications.  www.haivision.com