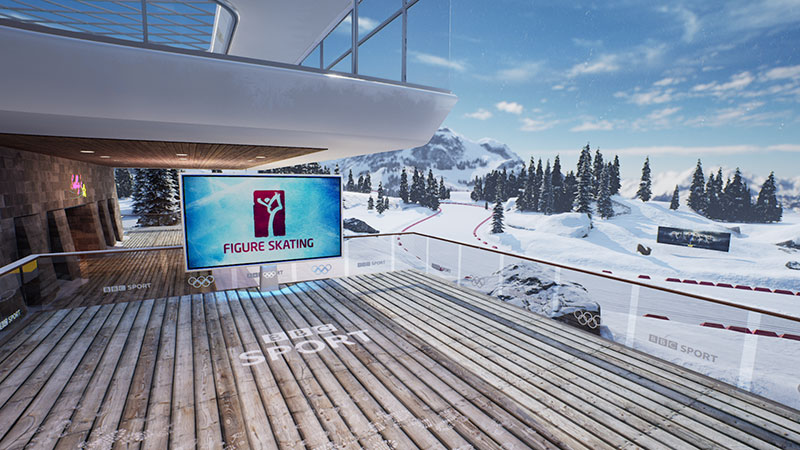 Vizrt is working with BBC Sport to deliver a virtual set graphics system, integrating Viz Engine and Unreal Engine, at the BBC's Media City at Salford to cover the Beijing Winter Games.
BBC Sport's integrated system gives sports fans access to the sports action as it unfolds in China. Through the use of Vizrt's Viz Engine 4 combined with Unreal Engine 4's render pipeline and Vizrt's Fusion Keyer, all driven by Vizrt's virtual set controller Viz Arc, BBC Sport has a continuously updated studio environment that a single operator can control.
One of the challenges the BBC needed to solve with this hybrid Unreal 4/Viz Engine 4 studio was making the workflow for content changes both able to supply viewers with meaningful information throughout broadcasts, and straightforward enough to accommodate their operators. To manage both considerations, Viz Engine natively integrates the Unreal Engine, and the Viz Arc control application is built to control aspects of both render pipelines. The goal is allowing the producer to focus on the story, not the specifics of graphics rendering.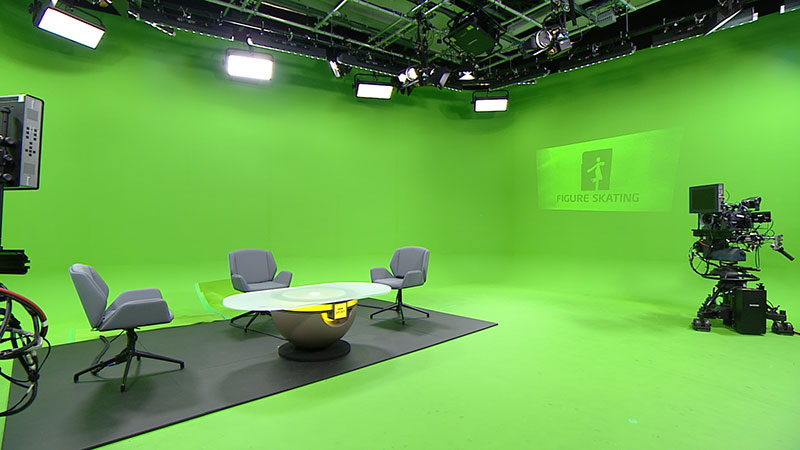 Unreal Engine delivers the virtual landscape and rendering, and Vizrt's Viz Engine 4 and Viz Arc handle the studio controls, including any augmented reality (AR) elements. Viz Arc integrates with Vizrt's other applications including Viz Virtual Studio and tracking hub. Virtual Studio's tracking hub collects and stores data coming from any mechanical or image-based tracking system, and Viz Virtual Studio converts it to camera data that can be used by Viz Engine. Users can also configure the time or delay at which Viz Engine receives this tracking data.
The Viz Arc software is designed to operate multiple Viz engines simultaneously, with direct access to Viz Artist templates as well as third-party integrations like Unreal Engine 4 and others. Operators can use it to map AR graphics to floor plans, and operate and configure the software without programming skills.
Experienced XR Team
Fortunately, the BBC's staff is not entirely new to Vizrt virtual studios. In April 2021, BBC Sport launched the system to broadcast some programmes from several sporting tournaments and productions including Match of The Day, Euros 2020 and the 2021 Summer and 2022 Winter Games.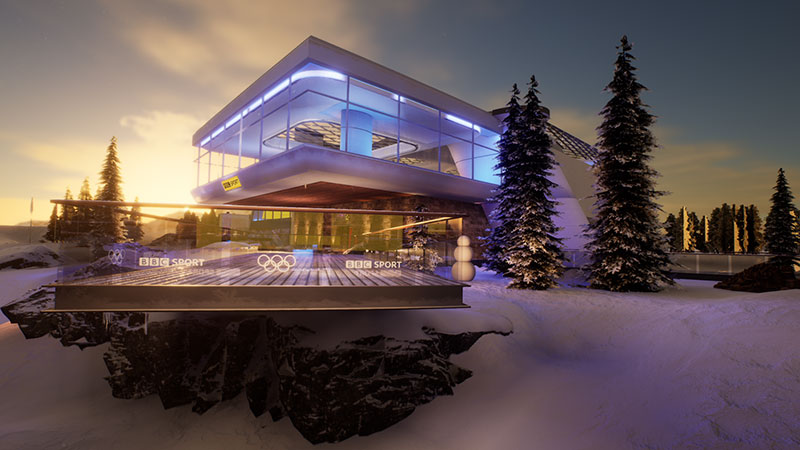 "Prior to the summer, we converted a small studio space at Media City into a green screen area with a virtual design and enhanced rendering system to deliver an immersive, enhanced experience for audiences. The studio, with five different presenting positions that can house a variety of sports output, is again a key presentation location for BBC Sport through this year, including the Winter Games for which we have added more design and development," said John Murphy, Creative Director and Head of Graphics for Sport at the BBC.
"It is a busy year for sport. Because many audiences are tuning in from home, giving viewers access to dynamic graphics alongside an innovative visual experience is essential to the success of the broadcast. It will help ensure they are absorbed into the story, despite the distance. Hopefully, we can deliver this visual storytelling for sports fans with the new tools in our studios enhancing our broadcasts." www.vizrt.com