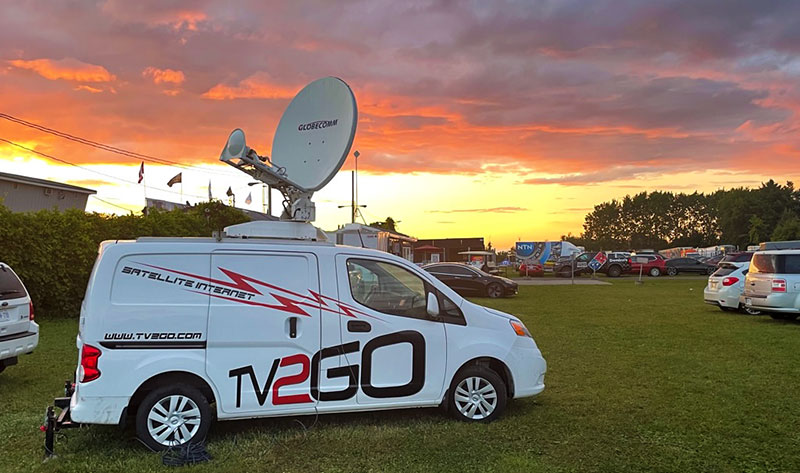 For video production company Fuel MediaLab, specialising in live motorsport broadcasts from across Canada, overcoming connectivity issues such as limited service and network congestion is a part of nearly every project. Media producer at Fuel MediaLab Joel Robinson said, "Most race tracks are located in rural areas where cellular network connectivity is limited. When you add a few thousand spectators into the environment, the networks can become oversubscribed very quickly."
Therefore the company is using Dejero connectivity systems to transmit broadcast-quality video from numerous camera feeds over multiple cellular networks and other IP connections. The signal is sent in real-time from speedways to a teleport operated by Dejero rental partner TV2GO during competitions such as the NASCAR Pinty's Series and Sports Car Championship Canada (SCCC). From there, the feeds are distributed to various broadcast networks such as NBC and TSN.
"Dejero's EnGo mobile transmitter blends all networks available at a venue, resulting in extremely reliable connectivity, and we can boost cellular reception even further by securing the EnGo into the vehicle antenna dock and connecting it to our truck's rooftop antennas," said Joel.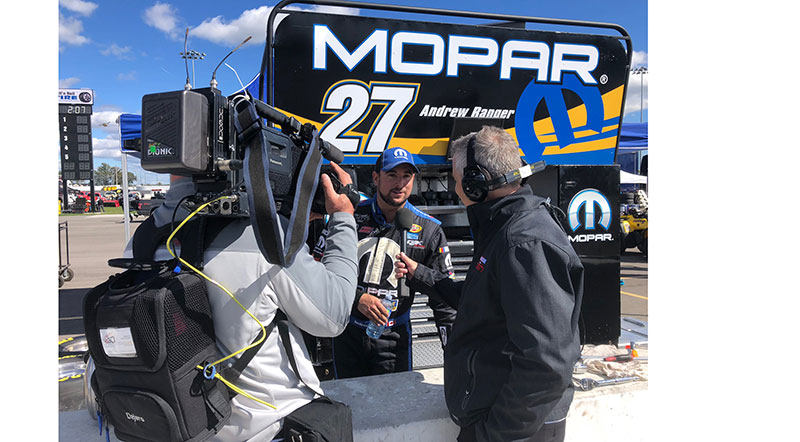 Improving Diversity and Reliability
At speedways where cellular networks are particularly unstable, Fuel MediaLab uses the Dejero GateWay M6E6 network aggregation, a 1U rackmount device for vehicles and portable kits, equipped with six cellular modems, to boost internet connectivity in the production trucks. GateWay devices blend 3G, 4G and 5G cellular connections from multiple wireless network providers to achieve the carrier diversity that makes a system more reliable.
Users also have the option to blend broadband and satellite connections – or any IP connection – for still further diversity. Each connection is continuously measured in real-time. If one of them is lost or becomes congested, packets are automatically rerouted in real-time across the other connection paths to maintain reliability and support greater upload and download capacity.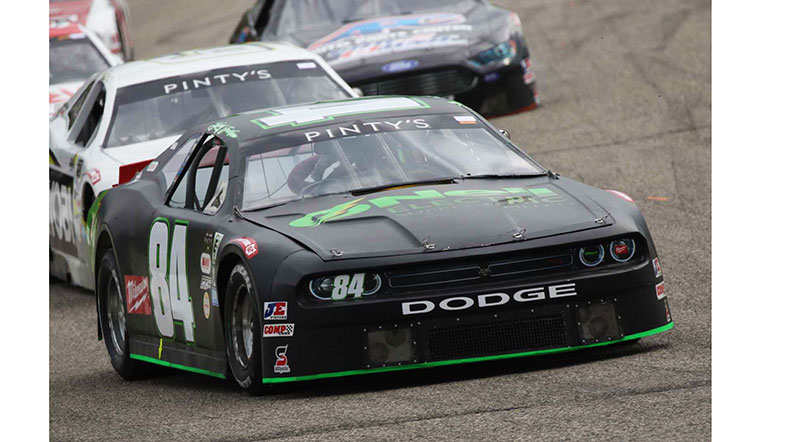 A Dejero WayPoint receiver, located at TV2GO headquarters in Toronto, reconstructs broadcast-quality video transported over multiple IP connections from the EnGo, decodes HEVC or AVC, and outputs to SDI or MPEG-TS workflows for distribution across multiple online and broadcast platforms. TV2GO uses the Dejero Control cloud-based management system to simplify the routing and sharing of video feeds.
The Control service centrally manages Dejero equipment from a web browser, and can be used to geolocate and remotely control transmitters as well as configure routers, receivers and Cloud Servers. For example, users can view performance data, preview low-latency feeds and route live or recorded content to playout and online delivery workflows. By monitoring the status of EnGo SIM cards, traffic usage and mobile coverage, they can keep track of data costs and make sure of best-possible connectivity performance in the various race locations.
Multiple Formats
Fuel MediaLab has been contracted as NASCAR Pinty's official host broadcaster for 2022 which consists of 13 races across the provinces of Ontario, Quebec, Alberta, Saskatchewan – many of which are in remote locations with little or no onsite internet connectivity from the venue. Fuel MediaLab has also previously supplied production for the Porsche GT Cup Canada and SCCC.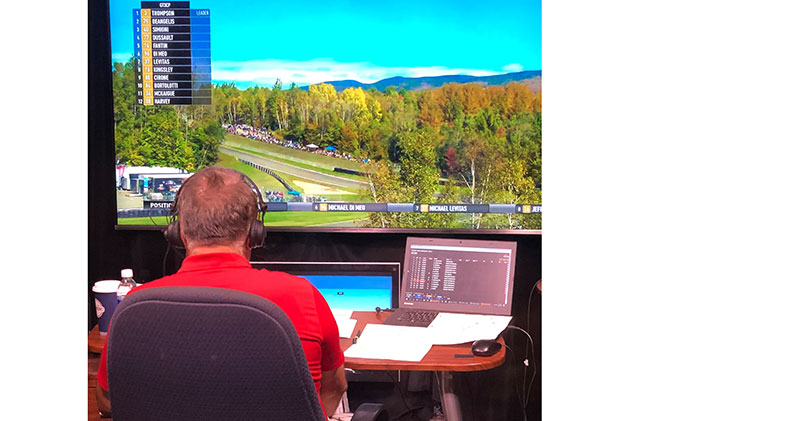 "For the NASCAR Pinty's Series, we can distribute the video stream in different formats that are required by the event sponsors at these races," chief innovation officer of TV2GO Lawrence Partington said. "It might be pay-per-view, a dedicated OTT channel or a traditional linear channel. We send the live video coming in from the Dejero EnGo or GateWay through our teleport to TrackPass on NBC Sports Gold in New York via RTMP and to Canadian rights holder TSN as HD SDI over broadcast fibre. It works extremely well."
Fuel MediaLab and TV2GO plan to build a REMI (remote production) kit using multiple Dejero EnGo transmitters for specific racetracks where laying camera cables is logistically too difficult and using satellite connectivity alone would be costly. "In the past, we had to rely on a satellite truck for transmission, but with Dejero's connectivity, we can transport high quality video ourselves," said Lawrence. www.dejero.com