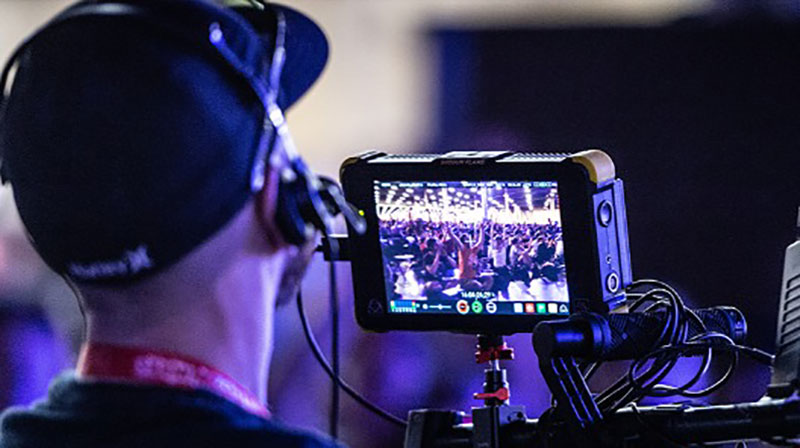 Telstra Broadcast Services (TBS) based in Australia is preparing to expand its broadcast and playout services based on the Cinegy platform. Cinegy develops software for digital video processing, asset management, video compression and automation, and playout services.
Recognised applications such as Cinegy Air, developed for scalability, efficiency and ease of use across a full set of features, and others will form the backbone of Telstra's playout service. Cinegy Air's integrated software runs on TCP/IP network-attached service appliances, and establishes the broadcast automation front-end and a real-time video server for SD, HD, UHD and/or 8K playout. Cinegy Air can be used to control multiple channels playing to air or to plan schedules, program and commercial blocks offline. Remote or local users can control the schedule and playout operation in collaboration.
The global media industry is expanding to cloud-enabled and software-defined capabilities. One of the Telstra Broadcast Services is Broadcast Plus, which aims to help broadcasters to digitally transform their operations with up to date systems and approaches, and keep up with changes by adopting infrastructure that adapts to requirements.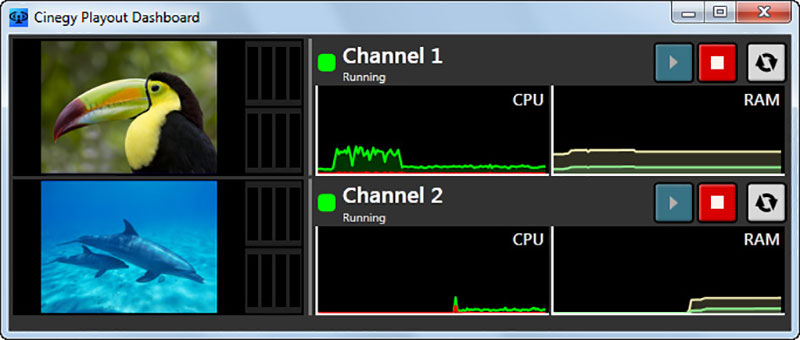 Cinegy Playout engine dashboard
Another Telstra service is MediaCloud, an IP broadcast and playout managed service platform concerned with the convergence of media and IT. It holds a suite of software-defined and cloud-based tools that gives companies flexibility to manage their content through virtual environments including, for example, rapid provisioning of new services or channels. They can
combine traditional media processes with new IP systems, or extend their workflows online.
Adding new playout capabilities, running on Cinegy software modules, to TBS's existing global fibre and satellite networks, means Telstra is better prepared to meet the evolving needs of the broadcast market.
Daniella Weigner, Managing Director of Cinegy said, "Using Cinegy technology in conjunction with Telstra's workflow innovations will provide broadcasters with incredible flexibility to manage their content offerings through virtual environments, helping them deploy new services and channels to respond to special events, programming opportunities and new markets in these changing times."

Cinegy Air multi-channel mode
''By partnering with Cinegy, Telstra Broadcast Services is able to move beyond traditional hardware-based systems and capex cycles that stifle innovation,'' said Andreas Eriksson, Head of Telstra Broadcast Services. ''Our MediaCloud solution is setting the benchmark providing the ability to drive software with rapid ongoing development cycles, which is really powerful for our customers as it enables scale through innovation, responsive changes and agile workflows for new and existing services.''
Telstra Broadcast Services has already secured playout services in the Australian broadcast market with more customer announcements expected soon. www.cinegy.com