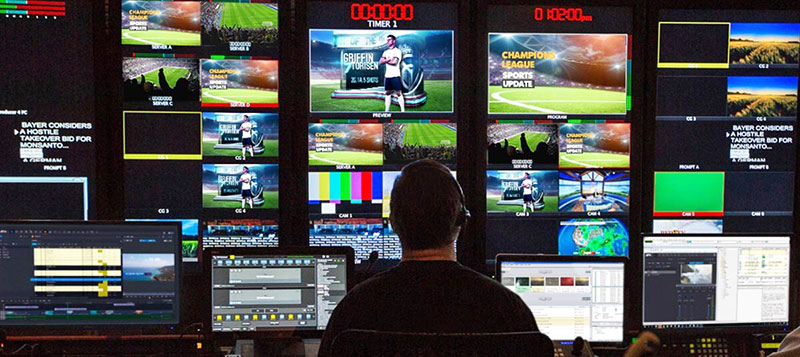 NBCUniversal has been delivering content from the 2022 Olympic Winter Games from 2 to 20 February, featuring over 2,800+ hours of coverage across NBC, Peacock, USA Network, CNBC, NBCOlympics.com and the NBC Sports app. The Opening Ceremony was presented on Friday 4 February, live in the morning and again during primetime on NBC and Peacock. Similar to recent Winter Games, NBC's primetime Olympic broadcasting began on Wednesday, 2 February, the night before Thursday's Opening Ceremony, on USA Network and Peacock.
This was the 18th Olympic Games that NBCUniversal has presented, 12th consecutive overall and sixth straight Winter Games, all of which add up to the most produced by any US media group. The company's broadcasts have depended on a huge range of hardware, software, expertise and collaboration with developers and manufacturers across the industry.
NBCUniversal chose equipment for the Olympics production that could be adapted to function in remote 1080p and UHD HDR workflows, and allow real-time collaboration between the International Broadcast Center (IBC) in Beijing, the competition venues, and studios at NBC Sports headquarters in Stamford, Connecticut.
Support for hybrid SDI/IP connectivity was needed as well. NBC Sports wanted to both take advantage of IP workflows, and make their operations compatible with existing infrastructure. Working with and between a wide range of video formats on the project on ingest – across SDI and IP, HDR formats and resolutions – as well as distribution formats for the different viewing platforms, was another major issue.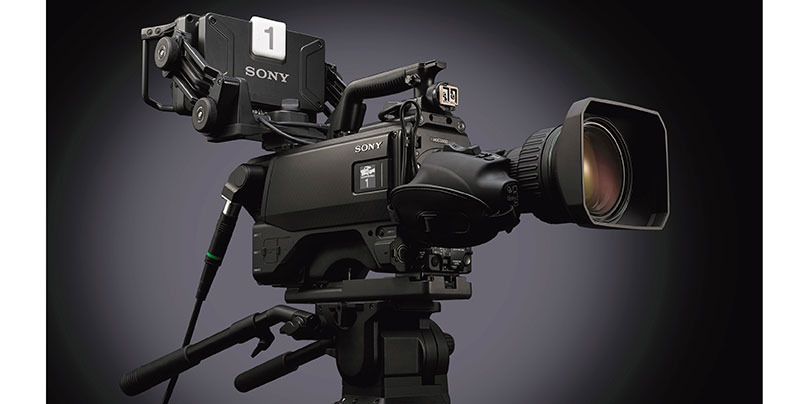 Sony HDC-3500
NBC Sports used over 100 Sony cameras to capture footage at event venues and record athlete interviews, press conferences, and other assignments that require studio and portable recording and capture in Beijing. Among these, a number of the cameras, including the HDC-3500, were used for IP-enabled transmission, while the rest operated in SDI.
For picture evaluation of so much varied footage, the team incorporated about 300 Sony professional monitors including the BVM-HX310 4K HDR master monitor, and PVM-X Series 4K HDR TRIMASTER monitors for monitoring on set and on location. Other HD LCD monitors from the lightweight LMD series were in use in the studio and field.
NBC Sports worked with Sony's Professional Services Group, which makes an extensive network of resources available to give 24/7 support for all broadcasting equipment and operations. The Group assisted with the integration of the Beijing IBC, backup for the competition venues, and studios at the Stamford headquarters.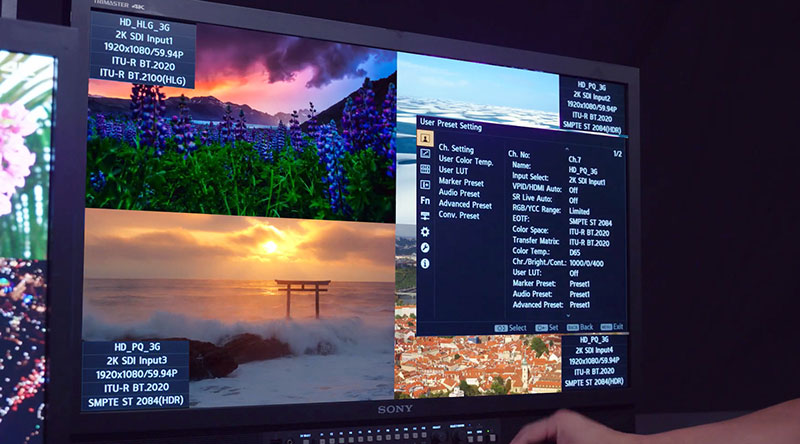 Sony PVM-X Series 4K HDR monitor
NBC Sports has been using Sony's production, monitoring and image capture equipment for the past 11 Olympics. For both the Tokyo Olympics, and now the 2022 Winter Olympics, they have produced 4K HDR and 1080P HDR video using workflows and monitors that Sony helped their team transition to, while moving content through the facilities in both SDI and IP formats.
For ingest and live production of their 1080p and UHD HDR content, NBC Sports deployed EVS' LiveCeption Signature system across the International Broadcast Centre in Beijing and studios at the headquarters in Stamford and other venues. LiveCeption Signature is a combination of EVS XT-VIA servers and LSM-VIA replay and highlights systems.
The servers support multiple video formats including UHD-4K and 1080p, plus 1080p to UHD/4K upscaling. XT-VIA supports HDR at all resolutions and has an embedded multiviewer allowing HDR-SDR conversions. SMPTE 2110, PTP and NMOS standards support allows SDI/IP connectivity and IP interoperability with other systems. The servers are also compatible with a large number of super motion cameras for replay production and interacts directly with the LSM-VIA for live slow-motion replays.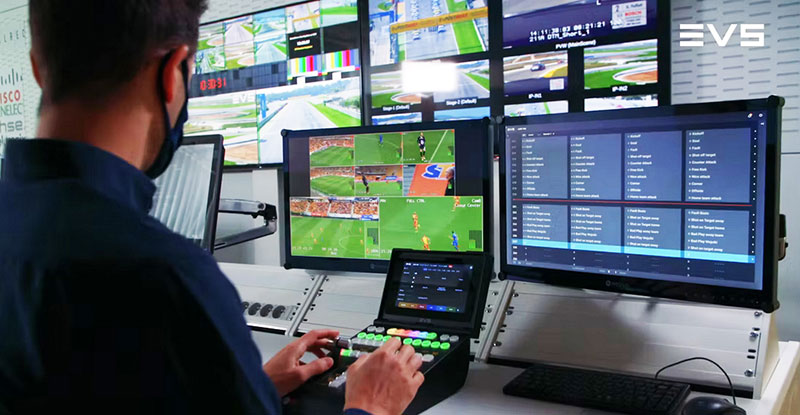 EVS LSM-VIA
From Grass Valley, NBC Sports has been using a suite of IP and SDI routers and Densité signal management products for the last seven Olympic and Paralympic Games. To manage the intercontinental scale and complexity of the Beijing production, Grass Valley's IP tools, including GV Orbit Dynamic System Orchestrator software, powered NBC Sports' coverage of the Games, including remote production from its Stamford headquarters.
GV Orbit is designed specifically for the dynamic orchestration – configuration, control and monitoring – of broadcast media networks across SDI, hybrid or pure IP. NBC Sports' has used the software to configure their equipment in line with Grass Valley's IP systems, achieving agile and responsive processing.
Todd Donovan, Vice-President Engineering Technology, NBC Olympics said that Grass Valley's products had given the flexibility needed to meet their Olympic production requirements from Beijing to Stamford and to the competition venues. Todd said, "This flexibility has been especially important due to the unusually short turnaround between the Summer Games in Tokyo and these Winter Games."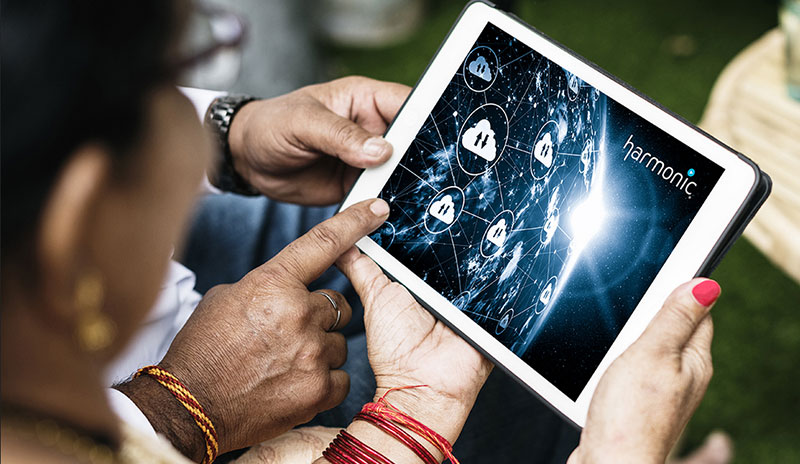 Harmonic Edge
NBC Sports used a software-based Edge system from Harmonic to deliver live 4K HDR broadcasts with immersive audio to local stations and affiliates. Deploying software on off-the-shelf appliances for uplink, as well as at the affiliate locations, enabled broadcast distribution at scale in UHD HDR, spanning the duration of the Games from Beijing.
Harmonic's XOS Edge media processing software is integrated with NAGRA encryption, enabling satellite delivery networks to distribute video services with optimized bandwidth and consistent quality. Throughout processing and distribution, NBC Sports and the local stations retained flexibility and control over the content.
Edge regulated all Olympic feeds from Beijing, including live 4K HDR broadcasts of the Opening Ceremony and nightly primetime coverage of the Winter Games. To ensure the quality for HDR audiences, Edge deployments at participating affiliate stations allowed automatic switching between UHD HDR for Olympics coverage and HD for local news reporting.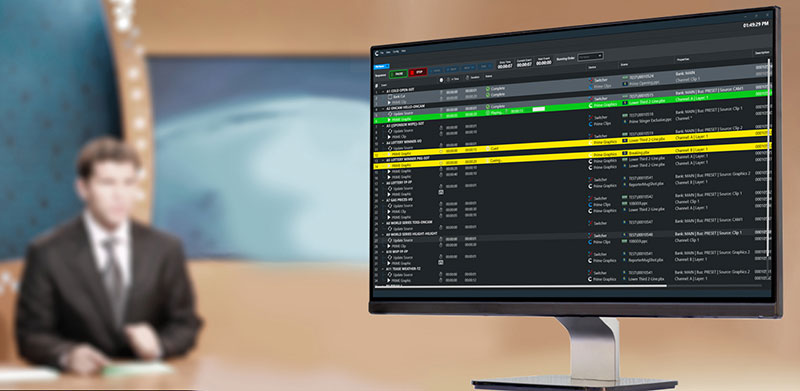 Chyron PRIME Commander
"With only half a year separating the Summer and Winter Games, Harmonic's ability to optimise XOS to reduce the number of staff needed to operate commercial integration across participating stations while maintaining high video/audio quality and system stability was critical," said Anil Abraham, Sr. Director Architecture & Engineering, NBCUniversal.
MediaKind's video processing and modular receiver systems supported NBC Sports' low latency, reliable video distribution to viewers across the US. Specialist engineers from MediaKind assisted NBC Sports with their equipment installation and system setup, and were present to supply multi-site support throughout the event.
Christopher Connolly, VP of Transmission Engineering and Operations at NBC Olympics noted that MediaKind's compression and decode reliability has continued to advance over time. "By partnering with them again in 2022, we have been able to support our NBC Sports production partners, achieving high quality delivery to all viewing platforms."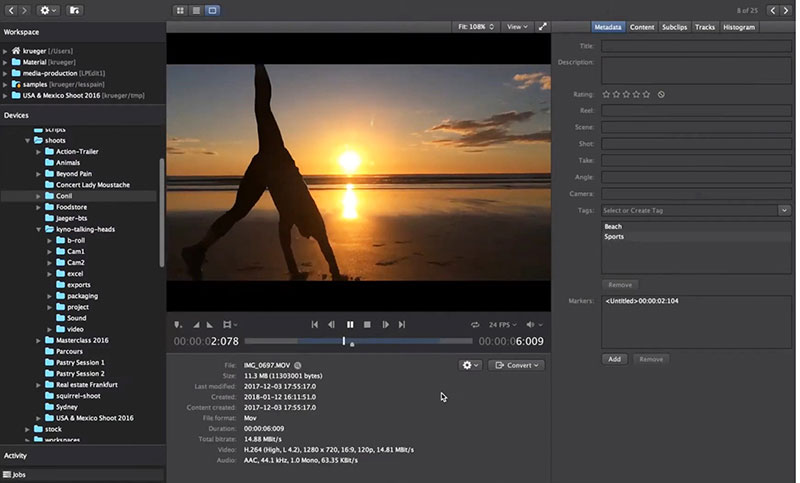 Telestream Vantage Media Manager
Because the Olympics broadcasts had so many simultaneous formats, standards and versions to convert or orchestrate, NBC Sports automated some of the file-based workflows needed for real-time collaboration and remote production. Using the Telestream Vantage Media Processing Platform and Lightspeed Live Capture, a custom, mixed HDR/SDR conversion workflow was developed for content produced in HDR. The NBC Sports Advanced Technology group worked with Telestream on custom colour LUTs, used within Vantage to establish an accurate colour processing pipeline throughout production and post.
The Cinnafilm Tachyon processing library, also on Vantage, was used frequently to perform frame rate conversions, and also Telestream's caption authoring and editing, together with Telestream Cloud's Timed Text Speech service, which carries out AI-powered transcription.
Testing and monitoring of these workflows, and to maximise the quality of the formats, NBC Sports deployed Telestream 4K/8K HDR Waveform Monitors, which support confidence monitoring aligned with local and remote operation.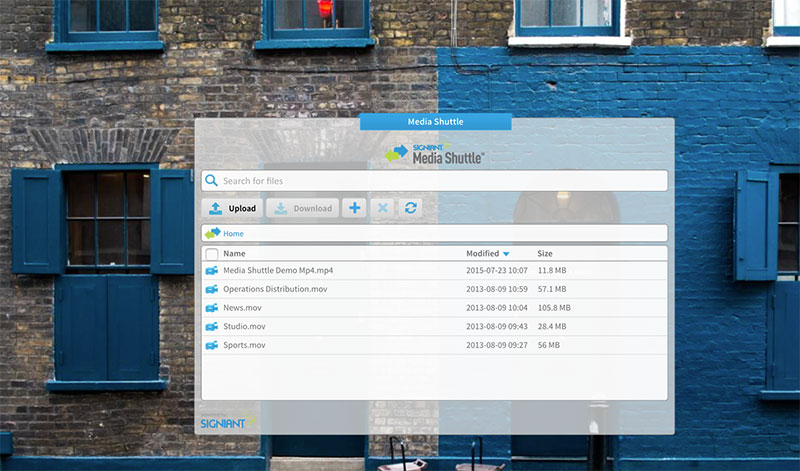 Signiant Intelligent File Transfer
In order to move the petabytes of HDR and 4K footage recorded in Beijing back to the Stamford HQ, immediately after capture, NBC Sports used Signiant Intelligent File Transfer Software. Signiant's ability to transfer footage over standard IP networks avoided latency and packet loss, allowing the editors to start creating highlights almost as soon as action happened at the events. From there, the software transferred the content, quickly and securely, back to the International Broadcast Center in Beijing.
The set-up meant NBC Sports was able to rely on their talent and equipment at home in Stamford, and work more efficiently to enhance viewing experiences for viewers. "The initial partnership with Signiant during last Summer's Tokyo Olympics suggested the potential for greater file movement and workflow orchestration," said Darryl Jefferson, VP of Post Operations and Digital Workflow, NBC Sports & Olympics. "To handle more productions at remote locations, our efforts depended on real time collaboration, file synchronisation and speed. Signiant delivered all of those."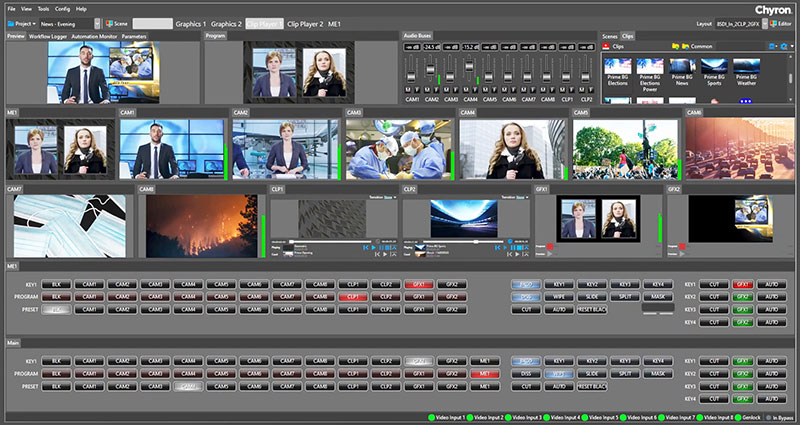 Chryon PRIME Live Platform
NBC Sports' broadcast teams were using Avid's MediaCentral platform, Media Composer editing software and shared storage from Stamford to operate remote and on-site production workflows. The tools were used to edit and deliver HDR, SDR, 50 and 60Hz content to each of NBC's businesses, from cable to the Peacock streaming service.
Broadcast graphics elements for live production in Beijing at figure skating and extreme sports venues was produced on Chyron LyricX CG systems, which were also used in remote broadcast trucks located in Stamford. Operators who were based in Stamford worked on Chyron's PRIME Live Platform as well as to drive content for studio video walls in Beijing.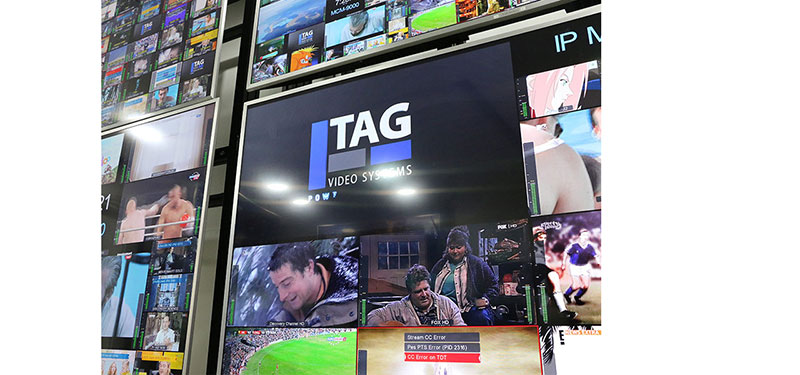 NBC Sports set up TAG Video Systems' MCM MultiChannel software-based monitoring and multiviewing for OTT monitoring of their video network, end-to-end. The TAG system delivered uncompressed ST 2110 and JPEG-XS signals, at ultra-low latency, in Beijing for live production, monitoring and probing of the transport between the host in Beijing and the US, and monitoring of broadcasts over the Peacock OTT platform and CDNs. This system also made it possible for NBC Sports to visualise the signals in real-time across the entire network, including UHD signals.