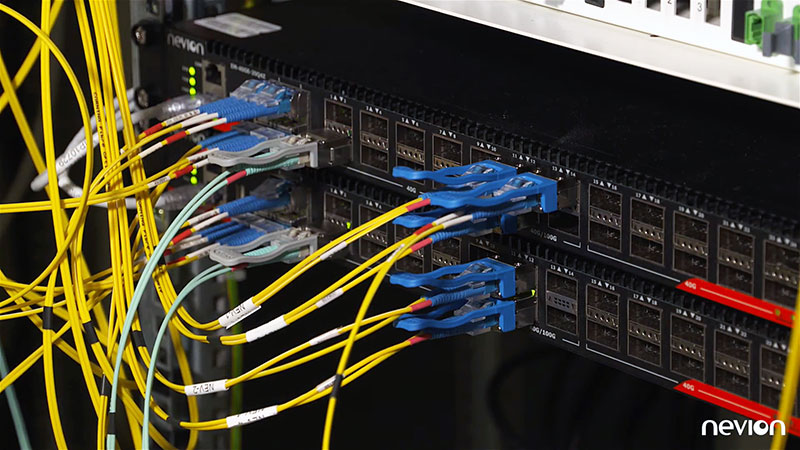 Nevion has enhanced the audio media functions of its software-defined media node, Virtuoso, which now supports AES3 digital audio, as well as low latency audio summing mixer functions, combining a session's tracks and outputting them to a single stereo source. Virtuoso is made for use live in facilities, and in remote and distributed production.
Nevion's Virtuoso is a standards-based, software-defined media node that can be virtualised and performs real-time transport, processing and monitoring functions in the converged IP LAN/WAN network. Because its functionality can be modified in the field through software, Nevion Virtuoso shortens time to production and helps to control costs.
As well as its varied video capabilities, Virtuoso also carries out a range of up to date audio media functions. These include adaptation and routing between AES3, MADI and IP audio (SMPTE ST 2110, AES67), as well as audio processing functions such as embedding/de-embedding, routing/mono shuffling, per-channel control of polarity, gain and delay.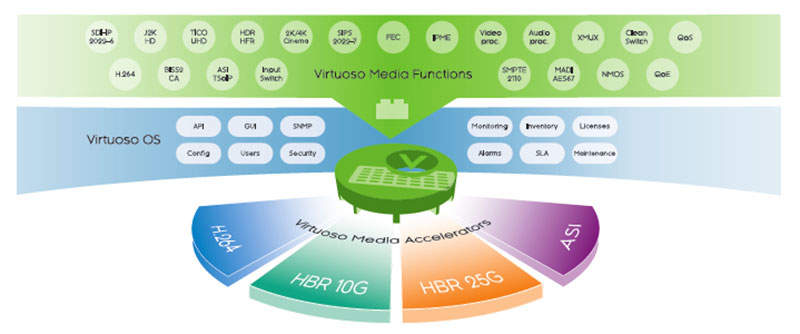 A new digital audio card has been designed for Virtuoso, specifically to optimise the support for AES3. It includes breakout panels that have either 16x BNC or XLR ports, and supports input sample rate conversion, making it easier to use Virtuoso in SMPTE ST 2110 systems.
Virtuoso has four audio processor engines available. Owing to the new low-latency audio mixer functionality, each of these engines can now also be configured as an audio summing matrix mixer with up to 512 cross-points for summing of any input audio source.
Matrix sizes are very flexible. Configurations range from 8x8 and 16x4 up to 24x20, 16x32 and 64x8. Audio processing is supported on the input stage of the mixer as well as on mixer cross-points. While the mixer capabilities of Virtuoso do not replace a studio or production mixer, their functionality is useful for simpler audio mixer and mix-minus tasks in radio and television production applications.

The Virtuoso's audio media functions have been selected and deployed by several television and radio broadcasters, for various applications. For example, they are being used as part of a SMPTE ST 2110-based nationwide network connecting regional broadcast studios and event sites, and a radio production and distribution network.
Inge Hillestad, Vice President of Product Management, Virtuoso, at Nevion said, "Nevion Virtuoso is known especially for its video capabilities – having been the first media node in the world to be deployed in live production with JPEG XS encoding, for example. We are pleased to see that broadcasters are now recognising Virtuoso more often for its versatile, competitive audio capabilities that suit a variety of applications. That combination of video, audio and other functionality, which is constantly being added to, is what makes Virtuoso a valuable investment." nevion.com