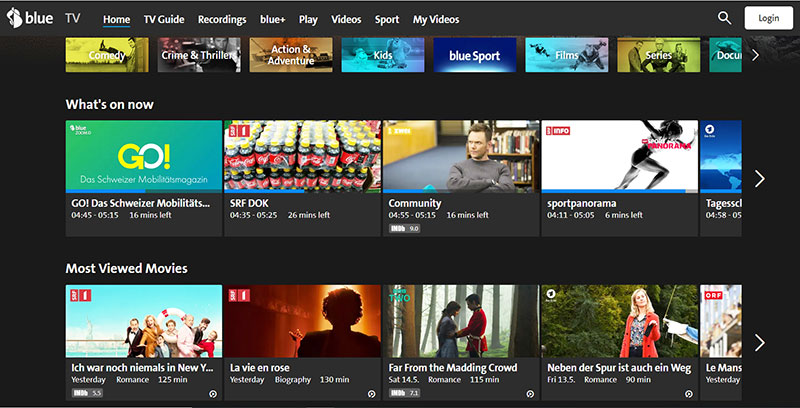 Swiss broadcaster blue Entertainment AG's subscription service distributes movies and entertainment content, alongside a sports content service. The company holds rights to major events, including the premier football leagues from around Europe, such as the UEFA Champions League.
For the most recent upgrade of its ingest and studio platforms, blue took into account that serving the needs and expectations of sports viewers requires high availability and redundancy. To set up the smooth, continuous turnaround that is central to its operations, blue's Adobe Premiere editors also have to be able to edit content as soon as it arrives, for example, to create highlights packages for half-time reviews.
Similarly, the time pressures make it essential for playlists and clips to be ready for immediate playout. Since the facility's rack space is limited, it was necessary to design and build a highly redundant system into a small form factor in a way that was convenient to use and avoided complex set-up.
Central Storage
Thinking ahead into the longer term, blue has installed an extensive storage and preparation network to meet its current and future needs. The central storage component is made up of seven R&S VENICE S8 servers along with mirrored storage on two R&S SpycerNode 5u84 units.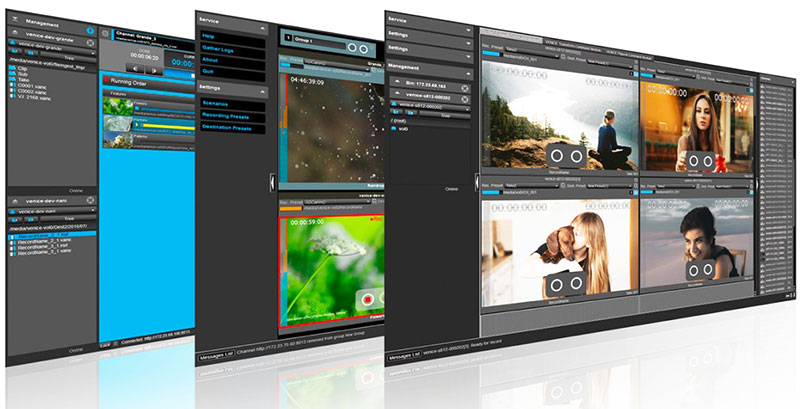 Each VENICE S8 is capable of ingesting, transmitting or transforming eight HD or two Ultra HD signals simultaneously, for a total of 56 concurrent HD streams. This includes the ability to edit in place and playout while ingesting. The new infrastructure can achieve this range of functionality in only 34 units of rack space – including IP switches and panels – which is a relatively small footprint.
Designed both for studio production and for channel playout, VENICE handles ingest, playout and transforming functions in a single box and, with an open software structure, allows combined video and IT workflows in broadcast environments. In playout mode VENICE takes the role of a player, and in ingest mode it works as a recorder. For both ingest and playout, remotely controlled operations are possible. In transform mode, it transcodes video and audio into different file formats.
Supporting Collaboration
R&S SpycerNode supports collaboration on content regardless of its storage location. Intelligent caching algorithms enable users to work across multiple cloud locations as if the media were on-premises. Meanwhile, data protection mechanisms are in place that guarantee data integrity and availability.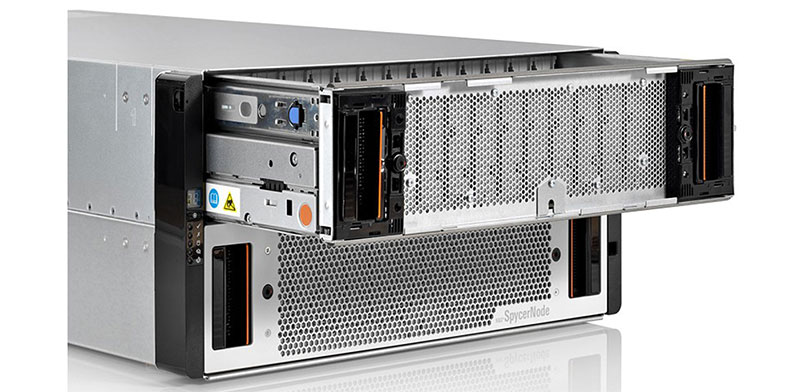 Users can configure R&S SpycerNode systems as individual storage or, in more demanding environments, cluster them to create multi-redundant, secure cross-location cloudsystems. Ethernet file and block storage can be unified, with massive scalability even in small systems and redundancy mechanisms for data integrity and availability.
"blue has invested heavily in sports rights, and we need to be sure our assets are carefully managed, archived and preserved," said Daniel Meyer, Project Leader for blue. "The combined VENICE/SpycerNode system is flexible, secure and cost-effective. The company was also able to guarantee us an SLA for at least seven years, so we know we have an effective platform on which we can build our future growth."
Security
The two fully populated SpycerNode devices were purchased and set up to establish security through redundancy and allow no single point of failure anywhere in the content management system. As well as hardware redundancy, R&S builds resilience into systems through erasure coding and a declustered array.
The erasure coding (EC) method of data protection increases data redundancy by breaking data into fragments, which are then expanded and encoded with redundant data pieces and stored across a set of different locations. If a drive fails or data becomes corrupted, the data can be reconstructed from the segments stored on the other drives.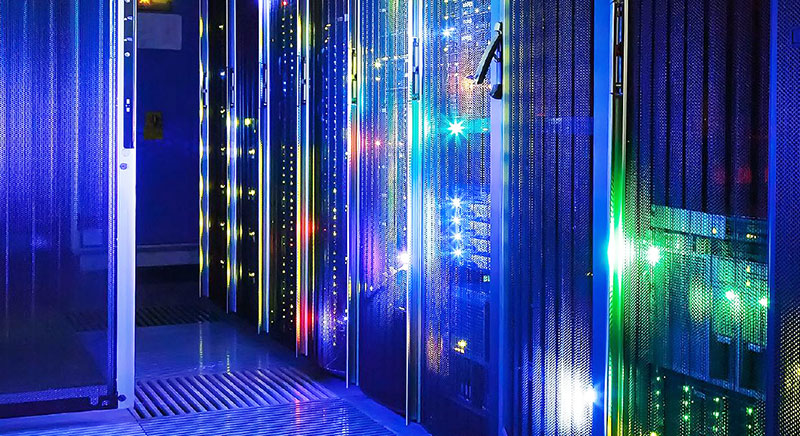 A declustered array is a subset of the physical disks in a recovery group, where data, redundancy information and available space are declustered. The declustered array can also hold virtual disks, with associated redundancy codes.
System monitoring is by VENICE View multiviewing software, with dynamically assigned sources to make sure operators are always aware of content flows. The tools integrated into VENICE allow operators to create sub-clips, trim material and transwrap (transcode without re-encoding) files without generation loss.
The system was implemented by Jordi AG, Rohde & Schwarz's systems integration partner in Switzerland. Together, the two companies designed, installed, tested and commissioned the system in the first months of 2021. www.rohde-schwarz.com