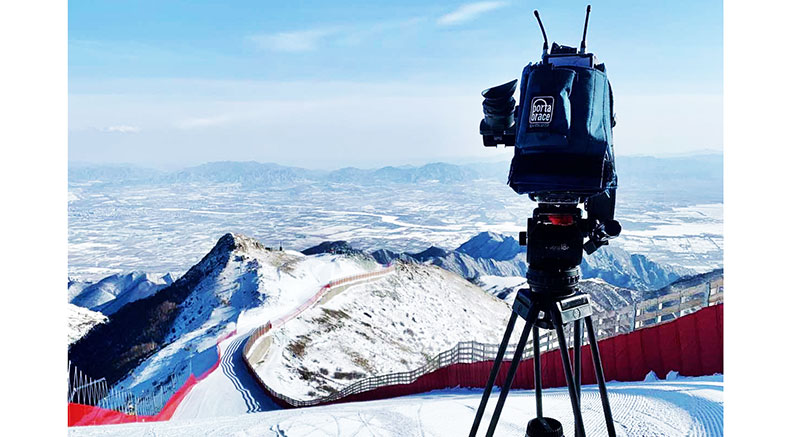 Croatia's public broadcaster HRT (Hrvatska radiotelevizija) operates several radio and television channels, national and regional, over a domestic transmitter network, plus satellite. It operates as a public broadcasting services provider and, as the national television broadcaster, its primary task is to inform the public about news from all parts of Croatia and the world.
HRT has equipped its headquarters, regional centres and global reporting teams with Dejero devices. Supporting the live news, sports and events coverage, this equipment maintains resilient, high-bandwidth wireless connectivity in the field, and simplifies content sharing among stations. The gear is supplied through Dejero's local partner and systems integrator, CS Computer Systems.
"The Dejero gear is an essential part of our outside broadcast live reporting whenever we need to send live video to HRT headquarters," said Petra Dražić, technical team lead for news production at HRT.
In the Field
Field crews at the broadcaster's headquarters in Zagreb and regional stations in Čakovec, Osijek, Vukovar, Rijeka, Pula, Zadar, Šibenik, Split and others have all incorporated EnGo mobile transmitters into their everyday workflows. HRT crews also carry the EnGo transmitters with them when they travel internationally to cover global news, for example, sporting events and major elections.
"Because of its robustness, transmission quality and stability, even in locations with limited cellular reception, Dejero EnGo has proven to be a critical tool for us," said Petra. "The devices are a fast, secure and portable way to achieve stable connectivity, and give our production crews peace of mind when they need to deliver live camera feeds from any location, especially for prime time productions."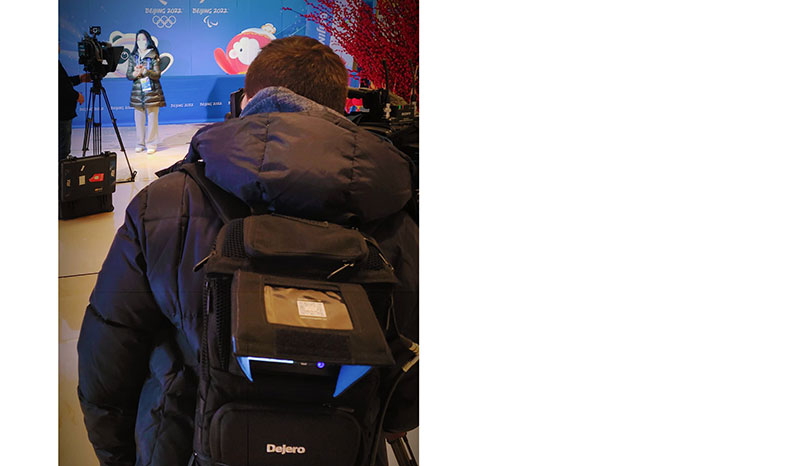 HRT field crews use a combination of Dejero's EnGo mobile transmitters, PathWay encoders and the MultiPoint content distribution service in its outside broadcast workflow to support on-site reporting at any given location. Via the transmitters the team can send live camera footage to a WayPoint receiver installed at HRT's headquarters. Using multiple Dejero PathWay EC encoders, built with six integrated modems each for 3G/4G/LTE cellular connectivity, they can collect feeds to package and enhance the live coverage of events for news, sports and current affairs programmes. With 85 GB of storage, the PathWay encoders are equipped to record up to 32 hours of HD video.
Remote Sharing and Control
From that stage, Dejero MultiPoint cloud-based service supports and simplifies the sharing of high-quality, low-latency, real-time content, enabling feeds from different cameras to be shared simultaneously with HRT's regional centres that are also equipped with a Dejero WayPoint receiver.
HRT also uses Dejero Control, a cloud-based management system, to centrally manage all of its Dejero equipment from a web browser. Transmitters anywhere in the world can be controlled remotely. Control also simplifies the routing and sharing of live video feeds, recorded clips and file transfers from the field transmitters.
"Because we can configure the delivery of video on-the-fly through Dejero Control, all feeds can be checked and set up quickly by in-house personnel so that our field crews can focus on getting the shot," Petra said.
Finally, HRT Radio also makes use of a Dejero GateWay network aggregation device to deliver resilient wireless internet connectivity for the transmission of its daily live radio shows from the field to HRT headquarters.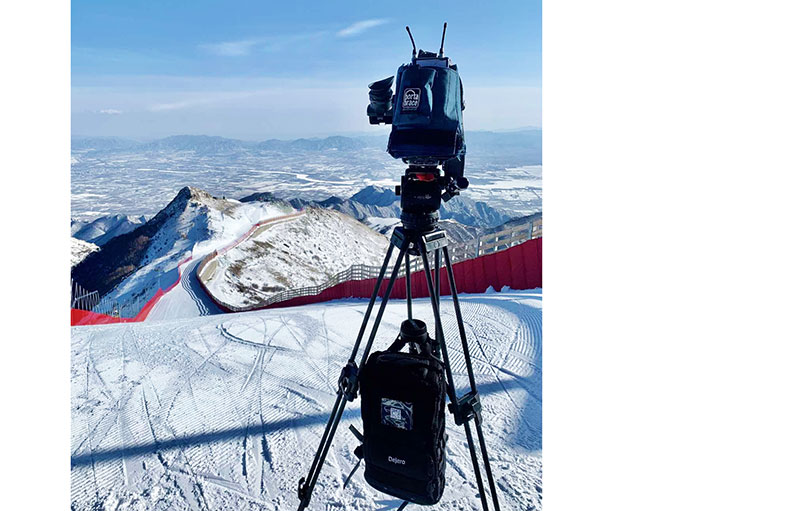 Network of Networks
Both the EnGo and GateWay devices feature Dejero's Smart Blending Technology (SBT), the company's proprietary process that simultaneously combines cellular connections from multiple providers, as well as other wired or wireless IP connections if they are available, to form a virtual Dejero 'network of networks'. The result is reliable, high-bandwidth internet connectivity for broadcast-quality live video and radio transmission from anywhere.
Ivan Dobranovic, head of Professional AV Solutions and Services at CS Computer Systems, said, "Dejero's SBT has equipped HRT production teams with resilient, adaptable connectivity, establishing the reliability, flexibility and ease-of-use they need in order to focus on their goal to bring high-quality live content from any location to their audiences as the events happen." www.dejero.com