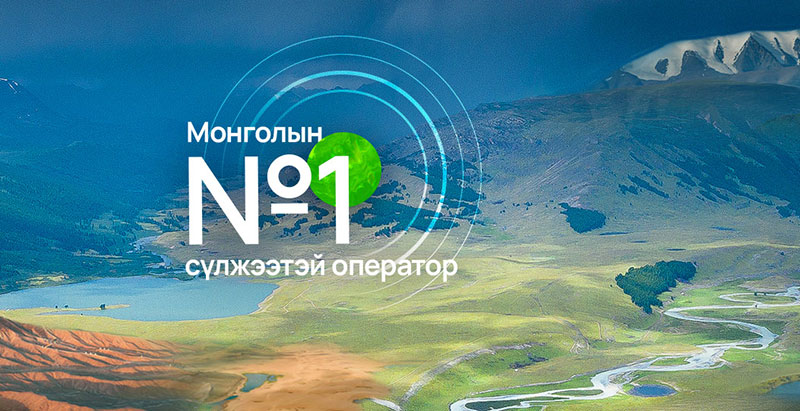 Univision is one of the main IPTV, telephone and broadband providers in Mongolia, operating as a subsidiary of telecommunications company Unitel Group. The company has deployed a complete CDN system from Broadpeak for hybrid IPTV and OTT video service delivery. Using Broadpeak's CDN, origin and analytics software, Univision is able to proactively monitor real-time metrics and content popularity, control network bandwidth and video delivery costs, and improve the efficiency of content throughput.
"Over 90% of Mongolia's total of 3.2 million population relies on at least one of Unitel Group's telecommunication products and services. Among our many notable achievements, Unitel Group has been the first in the country to provide IPTV and OTT services as well as nationwide 4G coverage through massive investment in digital infrastructure," said Tulga Otgonbayar, chief information officer at Univision.
"In order to keep delivering the best experience for our customers, we wanted to join forces with a strategic video delivery partner who could help our IPTV and OTT services grow. Broadpeak's CDN infrastructure will enable us to deliver a wide scope of video content, including live, VOD catch-up and time-shift TV leveraging ABR for all screens, and keep subscribers engaged."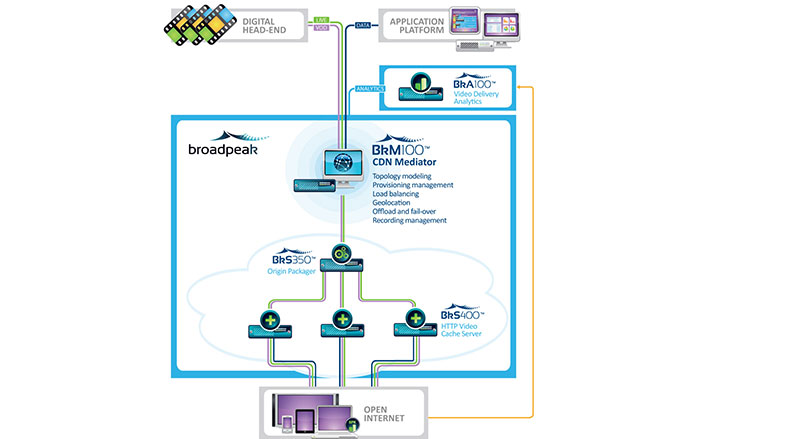 Univision has deployed Broadpeak's Advanced CDN, a hybrid IPTV and OTT system that is fully integrated with TV platform and content protection from Viaccess Orca, including CMS, DRM, player and apps. This new CDN system controls security risks and means Univision can give viewers a flexible, scalable service with on-premises infrastructure that balances storage and bandwidth resources usage. Its infrastructure unifies video delivery to all screens through one system that manages TS (Transport Stream) and ABR delivery. Further screens or ABR formats can be added over time.
Advanced CDN also uses Broadpeak's Server-Side Segment Selection for Streaming, which involves the network in video bitrate selection and gives centralised control over congestion, low latency situations and how resources are used. The network servers assess the available bandwidth using transport algorithms and then selects quality streams based on these assessments or via operators defined rules.
The CDN is made up of several Broadpeak components, or building blocks. Univision uses BkS350 origin packager to package and encrypt their own ABR content and control the video quality. BkS350 works in most ABR formats, including HLS, mpeg-DASH, Microsoft HTTP Smooth Streaming (HSS) or Adobe HTTP Dynamic Streaming (HDS), and is also integrated with the major DRM vendors. It combines just-in time packaging with a built-in cache mechanism and is efficient, limiting the need for encoding and storage resources and maintaining a high throughput capacity. It can deliver content to the CDN using a combination of delivery infrastructures.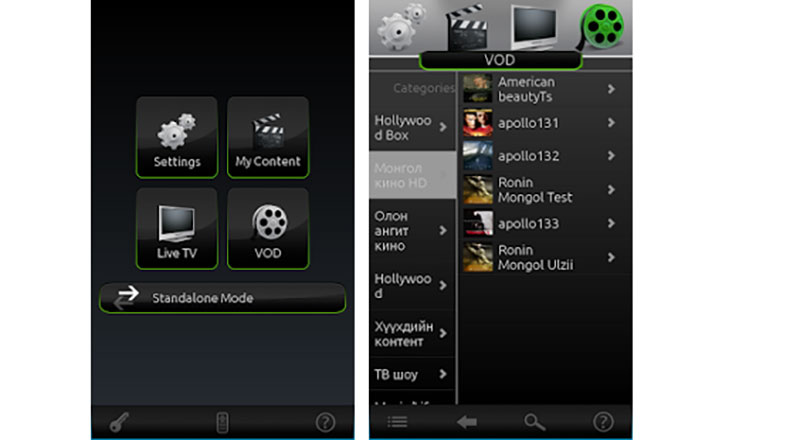 Univision's APK.
Working alongside the origin packager are BkS400, an adaptive bitrate caching server that caches video content locally, and the BkM100 mediator that manages network topology creation and content provisioning, and requests allocation. Also, using the BkA100 analytics platform, Univision has tools to analyse viewers' usage in detail through a comprehensive graphical display of different metrics.
Through all of these services, Univision has a complete analytics solution that can track metrics both on the server side through the CDN, and on the client side, through the media player and QoE, which means they can plan for capacity, perform their own troubleshooting and analyse video consumption.
Broadpeak will demonstrate video streaming innovations at IBC2022 in September in Amsterdam. broadpeak.tv